Hiking on Table Mountain is indescribable, with its wide variety of unique hiking trails, diverse endemic vegetation, and mind blowing scenery – it must be one of the best places on earth to hike. I mean what other mountain do you hike through indigenous forest on one side and over steep fynbos filled cliffs on the next.
There are a variety of hiking routes on Table Mountain. There are of course the several popular regularly hiked routes, but when you get a little more into it the list goes on and on. The more you hike Table Mountain the more experienced you will get and most of all the more you will discover.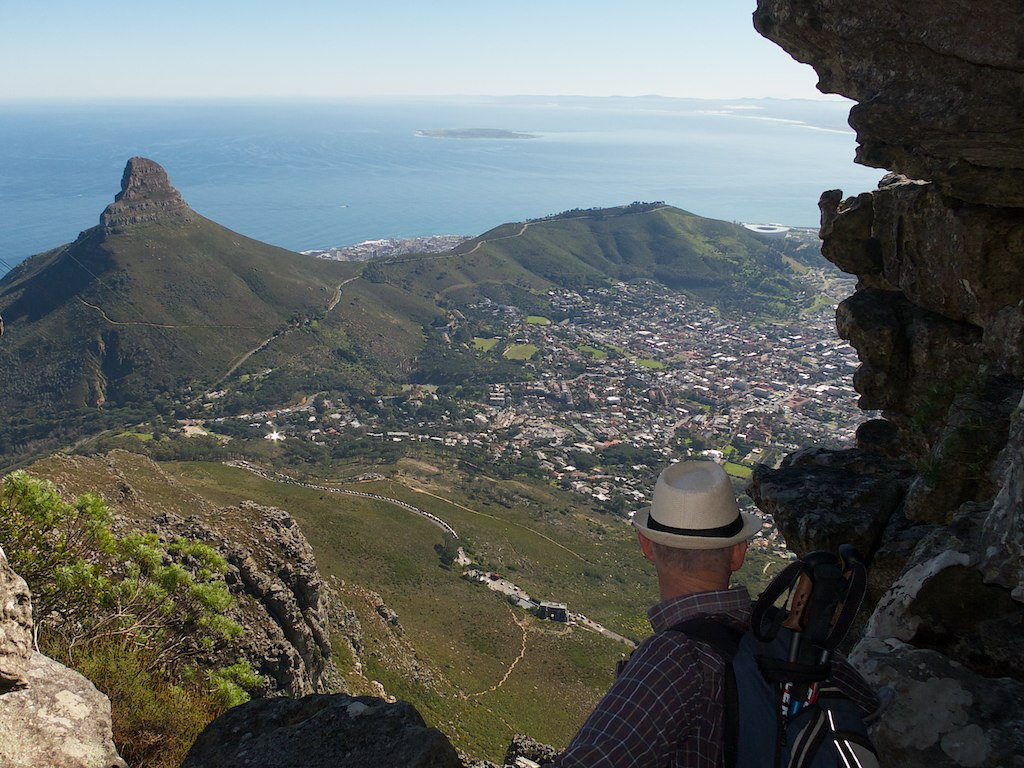 Pick your route carefully
Be sure to choose a route that suites your fitness level and interests. There are various routes leading you to the top of Table Mountain, some routes are longer and some are more difficult than others. Each route on Table Mountain is unique and offers something a little different than the next. It is important to know your limits and select your hike accordingly. There are some very technical routes that are extremely difficult to navigate. Hikers get lost, stuck and have been rescued on many occasions. With a wide selection of routes on Table Mountain there is certainly something for everybody.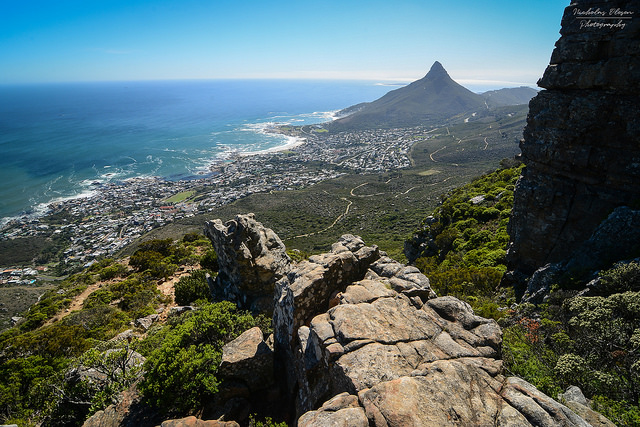 Start off slow
Work towards a table Mountain summit hike. There are several hiking trails around Table Mountain that do not take you all the way up. If you are out of shape and new to hiking then start off with short, easy hikes around the mountain instead. Try out Table Mountain's popular level routes like the Pipe Track or Contour Path. These routes will give you a good understanding of hiking Table Mountain and get you ready for a hike all the way up to the top.
Pick a half day or full day hike
This will sum up how long you would like to spend hiking Table Mountain. Most hiking routes from the front face of Table Mountain are more direct and known as  half day hikes. Be aware that the most direct hikes up Table Mountain are also the steepest. Longer full day hikes may cover a greater distance but are often more gradual, although it takes longer you will experience and learn more about hiking on Table Mountain in general. The best beginner and most recommended half day hike is Platteklip Gorge and the best beginner full day hike is Kasteelspoort to Table Mountain.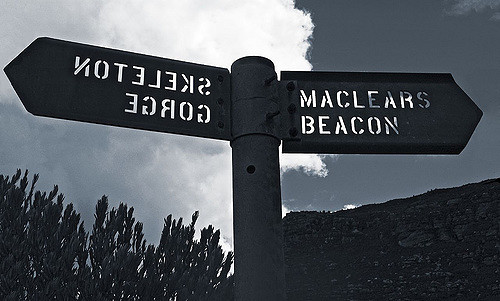 Distance and hike times
These two very important factor are to be researched thoroughly before your hike. It is important to know how long your hike is going to take for many reasons. A half day hike on Table Mountain covers an average distance of 3 km and takes around 3 hours to complete. A full day hike on Table Mountain covers an average distance of 5 km and takes around 5 hours to complete. These figures are estimated with relatively good fitness levels and have rest breaks factored in.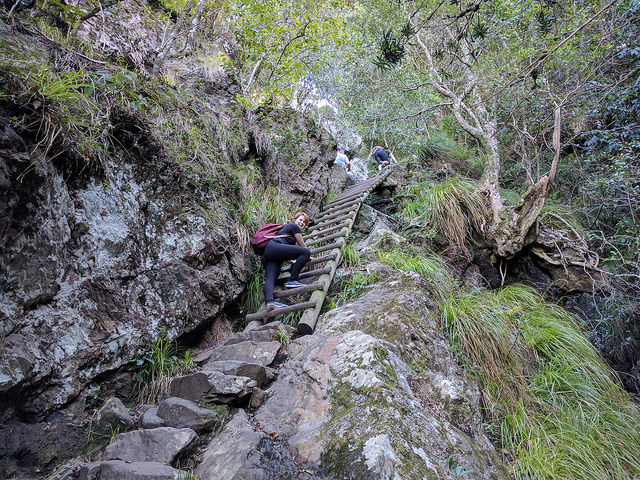 Prepare to work hard
All routes leading to the top of Table Mountain are steep and fairly challenging. You will need to have a relatively good fitness level to enjoy a hike to the top. It is not easy and If you are not fit you will battle. There are no shortcuts, so make sure that you are confident enough to take on the challenge. Train hard towards your hike to the top of Table Mountain. Regular exercise and stair climbing will help you get ready.
Start early
There's nothing better than hiking Table Mountain in the early hours of the morning. Begin early to avoid extreme temperatures and direct sunlight in summer. In winter, autumn and spring you may be able to start hiking Table Mountain a little later in the day, but be aware if it is going to be a hot day, you will want to start hiking in the early morning.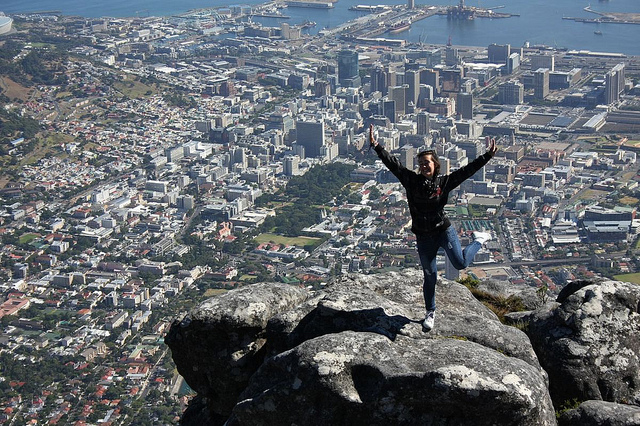 Watch the time
If there is one place you don't want to be when it gets dark, that is stuck on Table Mountain. Take note of the sunset time before you start your hike and turn back if you aren't going to make it in time. Remember the cable car stops running and everything at the top of Table Mountain shuts down when it gets dark.
Learn to read the weather forecast
This is one of the most important aspects when you are going to hike Table Mountain. Knowing how to analyse all impacting weather elements such as wind, precipitation and temperature are all equally as important. Table Mountain is know for it's changing and unpredictable weather conditions and it is vitally important to be prepared. Check the weather again just before you begin your hike.
Dress accordingly
What to wear comes hand in hand with what the weather is like on that particular day. Always take a waterproof and warm layer as it can be cold at the top of Table Mountain, even in the summer. Always wear good hiking shoes if possible. If you are travelling then trainers will do but are not recommended if it is wet as it can be slippery. Make sure you are wearing loose comfortable clothing. In winter it is always best to wear layers, this way you can adjust accordingly. Waterproof clothing should be worn if it is forecast to rain.
Be equipped
Bring a back pack. Take snacks with a good source of energy like nuts, banana's, sandwiches and energy drinks. Always and most importantly bring plenty of water with you. Take a minimum of 1.5 – 2 litres of water and stay hydrated throughout the hike. Bring sunscreen and your mobile phone. You can bring money if you will be visiting the shop and restaurant at the top. Take a first aid kit, a torch, matches and a survival blanket for safety. In summer bring a hat to block out the sun and of course take a camera along to capture the moments.
Hike in a group
find a group of hikers with similar fitness levels and expectations and form a group when hiking Table Mountain. It's a lot more fun to share the experience with others and it is also a lot safer. Always hike at the pace of the slowest hiker and encourage each other. Hiking Table Mountain in groups of 4 is ideal. Choose a group leader and if you get lost – stay together. If there is an emergency split the group in half and never leave anyone alone on Table Mountain.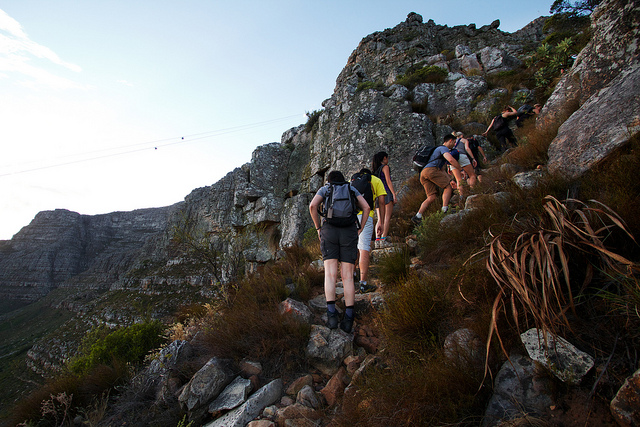 Keep on the trail
Never hike off the trail, it may seem like a good idea to cut corners, but it's dangerous. There are often loose rocks off the track and hiking over them can result in injury. Hiking off the track can contribute to making new ones, this destroys vegetation and confuses hikers.
Time of year
The best thing about hiking Table Mountain is that you can hike all year round, given the odd few weeks here and there which it would be seen to be obviously out of the question. The time of year determines a lot in terms of what to wear and when to hike. In summer the days are longer and warmer, while winter days are shorter and can be cold – plan your hike accordingly.
Saftey
Be safe and always plan for emergencies. Carry all safety equipment as well as a fully charged mobile phone with the Table Mountain emergency service numbers installed. It is important that you know what to do and where to go if things go wrong. Prepare for unforeseen weather conditions all year round. Always let somebody know what route you are going on and when you are expected to be back. Hike new routes with somebody experienced and knowledgeable.
Use a guide
It's a good idea to use a hiking guide if you are hiking Table Mountain for the first time. There are several companies in Cape Town offering guiding services up Table Mountain. These guides will help you to select the most suitable route according to your fitness and experience. Using guides is not only safe, but they will teach you a lot about hiking Table Mountain.
Join a club
There are many hiking clubs around Table Mountain. Most of them have been going for quite some time and they are generally lead by experienced Table Mountain hikers. Joining a club is not only fun but you will learn a lot about hiking in general.
Get advise
There are loads of helpful, down to earth hikers in Cape Town that hike regularly up Table Mountain. Ask someone for advise and research the hiking routes on the internet. There are plenty of well informed websites on hiking Table Mountain and the different hiking routes. Ask hikers on route if you are going in the right direction, reassure yourself and take advantage of these resources.
Logistics
Planing and preparation are two of the most important key factors when taking on a Table Mountain hike. Research your route and take notes of distance, terrain and times. Make check points and research landmarks to identify along the way.
Etiquette
Take care of the hiking routes on Table Mountain and be respectful to others. Table Mountain is home to many animals and plants and it is important for them to live in a non-disruptive habitat.
Uphill hikers get right of way. It is tiring hiking uphill, it can be a mental challenge and at times it's best not to break your rhythm. Waiting too long can most certainly do that. Give the right of way to uphill hikers on Table Mountain. Step aside and let them pass.
Follow the no trace rule, leave what you find and pack all rubbish with you. Even biodegradable foods like a banana can disrupt Table Mountain wildlife.
Do not pick any plants. There are many endangered plant species on Table Mountain and it is vitally important that you don't take any souvenirs home with you.
Preserve the natural growth and vegetation on Table Mountain. Respect wild life and do not feed the animals.