Full Day Cape Winelands
Our full day Cape Town wine tasting tour in the Cape Winelands takes place in Stellenbosch and Franschhoek. Which are filled with natural beauty, featuring picture-perfect landscapes and Cape Dutch architecture. With our tour, just outside Cape Town, you'll get to experience the charms that make these two places some of South Africa's favorite Wineland regions to visit as well as taste it's fine wine.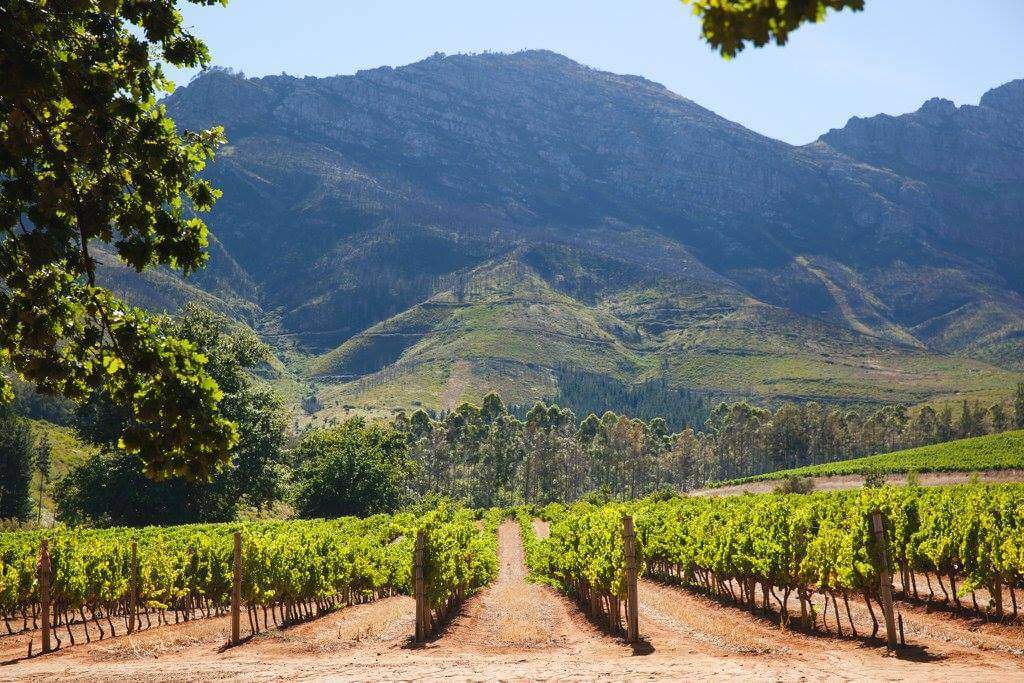 Cape Town Wine Tasting Tour Description
After departing from your pick-up point, the Cape Town wine tasting tour take you into the heart of the Cape Winelands. The first stop will be at the world-renowned wine region of Stellenbosch. Stellenbosch is a charming town just outside Cape Town that lies at the foot of the Cape Fold Mountains. On route, you'll be privileged to enjoy some of the country's most scenic landscapes over this gorgeous wine region.
The Cape Town wine tasting tour gives you the chance to take in and discover, the historic town of Stellenbosch and all it has to offer before making our way to the country's leading wine estates. It's no secret that the best way to go wine tatsing is on a Cape Town wine tour and here you will take part in some interesting wine tasting, wine pairings and have a tour of one of the most renowned cellars in the region.
After the tour of the Stellenbosch wine estates, the short pretty drive will give you the liberty to view more beautiful landscapes over the vineyards and mountainous terrain, through the famous Cape Winelands. The route will lead to our next stop, Franschhoek.
At Franschhoek, you'll see some astounding Colonial Dutch farmhouses, still in their original form, and walk the very soil toiled and plowed by the Huguenot French refugees who made this their home. Franschhoek is influenced by a combination of Dutch and French and our Cape Town wine tasting tour gives you the opportunity to witness this cultural affair throughout.
A walk through the town of Franschhoek will give you the experience of its unspoiled beauty and Dutch architecture. Then we will head to the amazing wine estates that surround this beautiful little town. Franschhoek has a love, like nowhere else on earth and is home to some very special wine estates where we will learn about its wine culture and taste more fine wine. We will have lunch and enjoy the magical scenery before making our way back to Cape Town.
On the the Cape Town wine tasting tour you can go ahead and purchase wine directly from the wine estates that we visit during the tour. What better way than to take home your experience of cultivated excellence and precision, in every bottle of fine wine produced at the estate and farms.
Itinerary
Pick up from accommodation
25min drive to Stellenbosch
Explore the historic town of Stellenbosch
Wine tastings at top wine estates
Scenic drive to Franschhoek
Discover the town of Franschhoek
Visit the French Huguenot Monument (optional)
Learn about different wines
Wine tastings at top wine estates
Cellar tour
Purchase wine directly from the wine estates (optional)
Drop off at accommodation
Location
Stellenbosch, Franschhoek, South Africa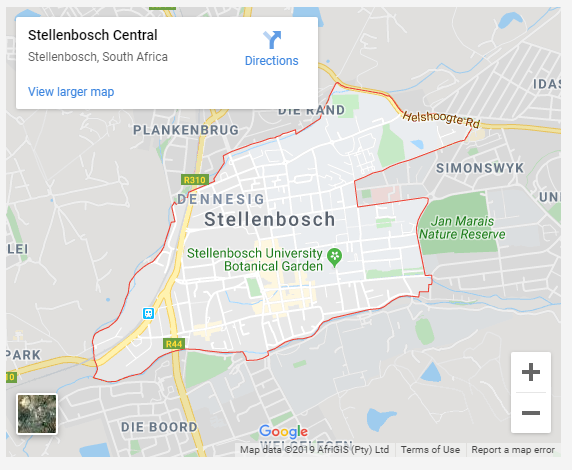 T's & C's
Includes: Certified tour guide, 3-4 wine tastings and entrance, transport in air-conditioned vehicle.
Excludes: Meals
Price
| 1 guest | 2 guests | 3 guests | 4 guests | 5 guests | 6 guests | 7 guests | 8 guests | 9 guests | 10 guests |
| --- | --- | --- | --- | --- | --- | --- | --- | --- | --- |
| R5360 | R5420 | R5850 | R6420 | R6980 | R8000 | R9330 | R10660 | R12000 | R13330 |
The Adventure Begins!
Have any questions? Contact us or book now!
Explore More Of Our Adventures
If you looking for some more fun things to do in Cape Town, we've got loads of exciting day tours and adventures on hand. We also recommend these: