Platteklip Gorge
Platteklip Gorge is by far the most popular, and busiest Table Mountain hiking route taking you to the top of Table Mountain. Although this is the fastest route up Table Mountain, it is for sure not the easiest route. A relatively good fitness level is required to hike this route to the summit.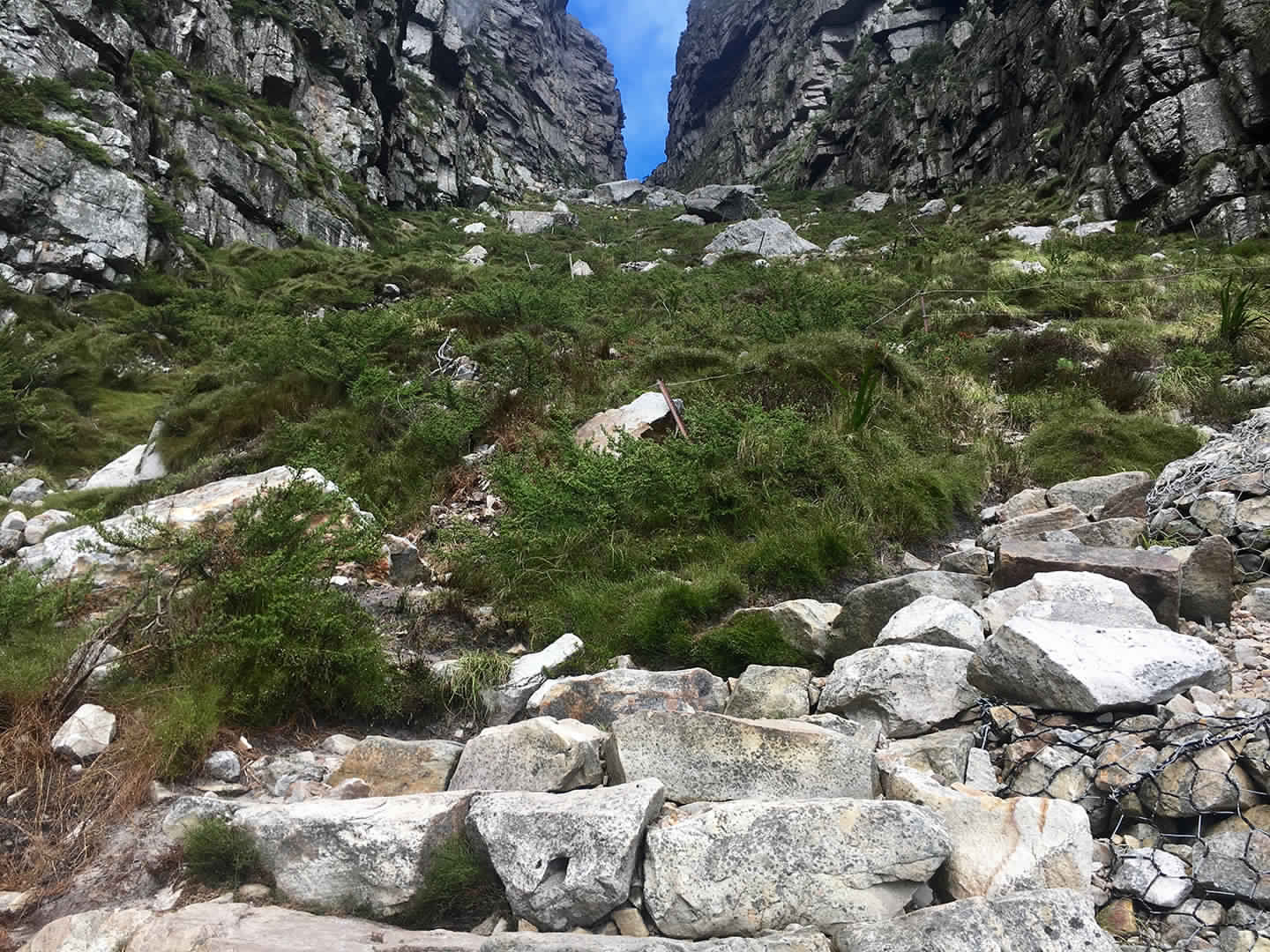 BOOK YOUR HIKE TODAY!
Platteklip Gorge is our least technical and quickest half day hike up Table Mountain
Booking a hike with us is easy. Fill out the contact form and lets get started. If you are good to go just let us know and we will book you straight in. We will be back in touch in just a minute to request a few details as well as assist you with any questions or personal requests. We are always happy to assist and love to help you plan your perfect day out with us.
Have Any Questions? Contact Us!