The Pipe Track
The Pipe Track is famous for its beauty and tranquility and is known as one of the most enjoyable hikes in Cape Town.
Time: 3 hours
Distance: 6 km
Difficulty: Easy
Terrain: Single rocky track, stone steps, jeep track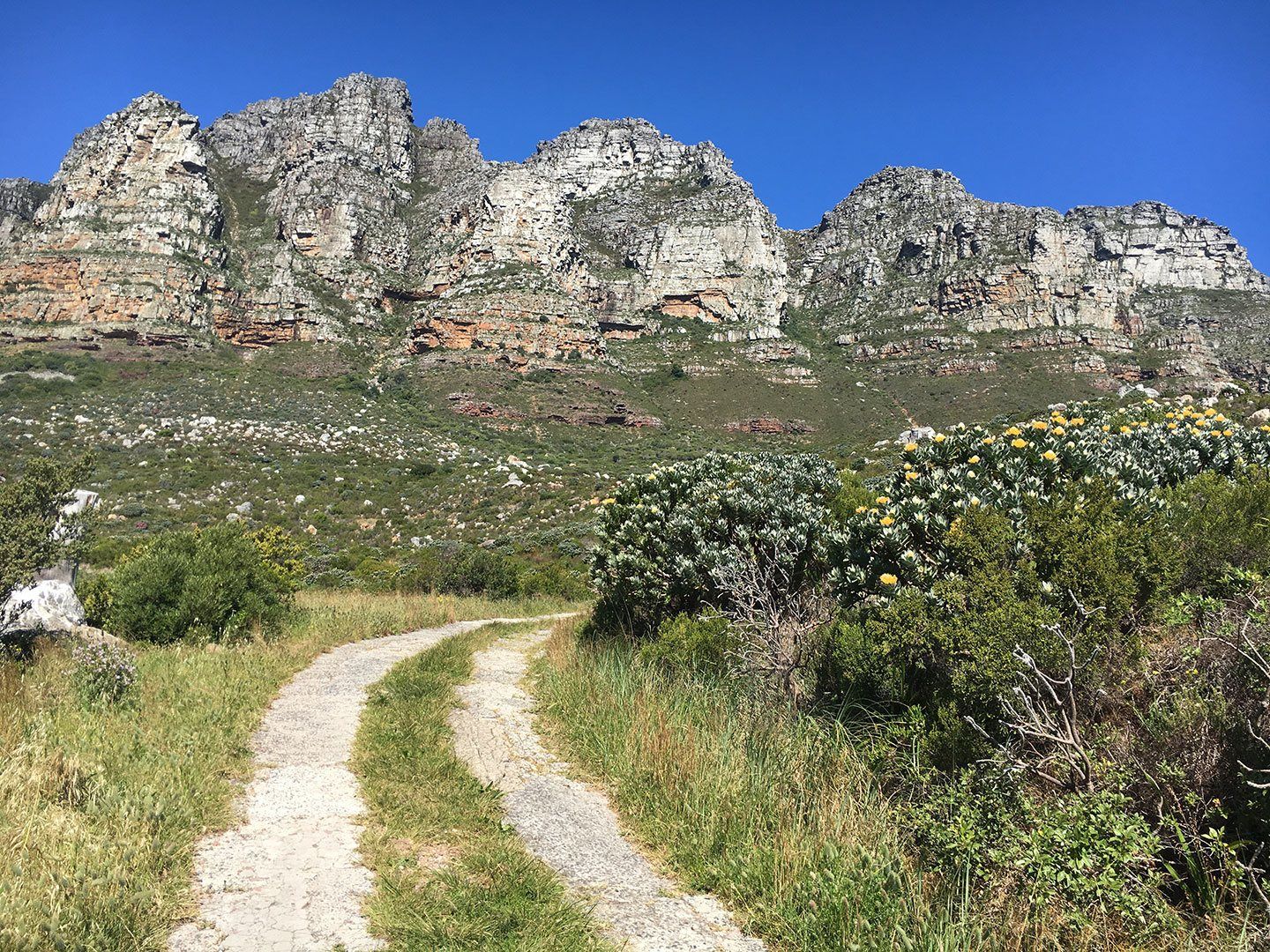 Pipe Track Hike Description
This is a great way to gain an understanding of what Table Mountain hiking has to offer without a tireless hike to the summit. It is not steep neither is it strenuous, but it does travel some distance so be prepared.
This is a level walking route, starting off on a single rock path and later joins onto a jeep track. There are a few slight hills on this hiking route, but nothing really worth highlighting.
This is one of Table Mountain's oldest hiking routes dating back to 1887 when it was constructed to lay pipelines. Today carrying water from the Table Mountains reservoirs to the City of Cape Town. Now enjoyed by many local hikers, this route runs parallel to these large water pipes located below the western slopes of Table Mountain. And, the 12 Apostles mountain range and is best described as one with mind-blowing views throughout the walk.
The route takes you along the Atlantic coast and looks over Camps Bay, Lion's Head and the Atlantic Ocean. There is a lot to see on this route. The route is packed with Table Mountain's unique fynbos and displays a wide variety of South Africa's proteas. The Pipe Track is next to Table Mountain's massive sandstone cliffs and we'll pass through the beautiful ravines of the western slopes. Crossing many popular routes to the summit. There are many magical places where you can stop and enjoy the views along the way.
This hike takes approximately 2 hours each way and we will end the hike right back where we started. Another popular alternative option is to do it one way and end the hike at the Camps Bay Pipe Track entrance.
Best Time To Hike the Pipe Track
The Pipe Track is shaded in the mornings and receives a lot of sunlight throughout the day. Hiking in the evening and mornings in the hotter summer months is recommended.
From Our Hiking Adventures
Take a look at photos from our previous guided hikes on the Pipe Track guided, Table Mountain.
Itinerary
We start our hikes at 06:30 – 07:30 am

.
Our guide will be at the meeting point waiting for you.
The hike takes 3 hours to complete.
We finish the hike back at the start point.
Meet on the grass patch, at the corner of Kloof Nek and Tafelberg Road.
There is a sign at the starting point for parking.
Directions
Table Mountain (Nature Reserve), Tafelberg Rd, Cape Town, 8001, South Africa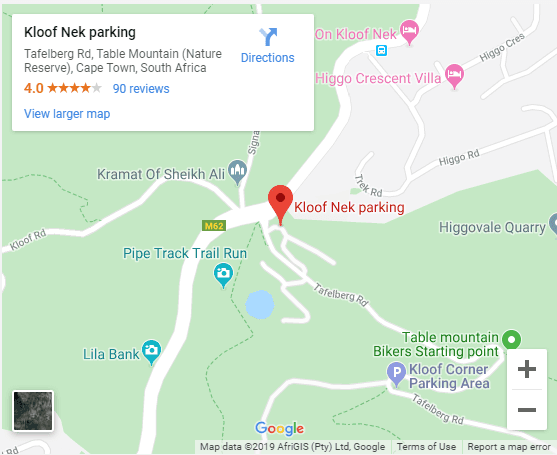 T's & C's
Prices exclude cable car tickets down which can be bought at the top after the hike.
Group hikes stay small and we only pair up if fitness levels and expectations match.
Price
| Group hike | Private hike |
| --- | --- |
| R1050 per person | R1250 per person |
The Adventure Begins!
Have any questions? Contact us or book now!
Explore More Of Our Adventures
If you looking for some more fun things to do in Cape Town, we've got loads of exciting day tours and adventures on hand. We also recommend these: