We are a local Cape Town tour company, dedicated to provide the best hikes, tours and safari experiences to travellers from all around the globe.
Cape Town is an adventure hotspot featuring an endless variety of exciting activities. At Hike Addicts we are pleased to offer a diverse selection of Cape Town's most exhilarating tours on one platform.
Table Mountain shows off its exceptional beauty all year round and for the more adventurous souls, hiking Table Mountain is possibly the most rewarding and amazing experience you will have in Cape Town.
With so many more activities to discover, we offer fantastic experiences on our half-day and full-day tours in Cape Town. From wines to whales, a Table Mountain hike, or to sit back and explore the Cape Peninsula. This city is hot-and-happening, and excitement awaits you the moment that you arrive.
Our Top
Table Mountain Hikes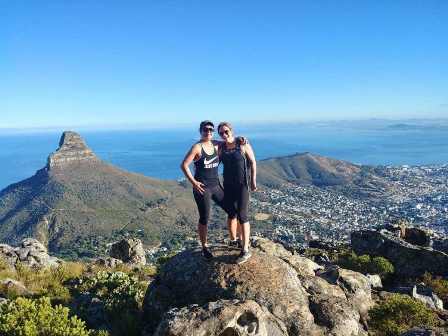 India Venster
Our most recommended Table Mountain half-day hike. It is fun and adventurous. We scramble over rock faces which provides an element of heights and exposure.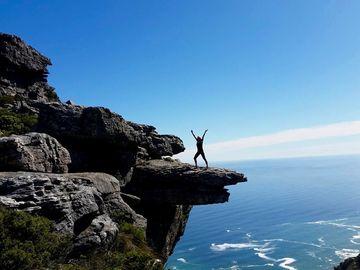 Kasteelspoort
Our most recommended Table Mountain full day hike. You'll see the most spectacular views over the Atlantic Ocean and hike through valleys with incredible scenery.
Skeleton Gorge
This hike is a little different from the rest. We hike through the indigenous forest. However, you will not have views of the famous Atlantic coast with this hike.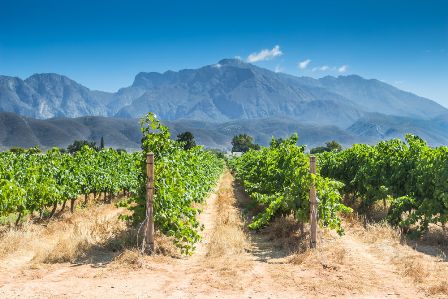 Full Day Winelands Tour
Explore the charming towns, Stellenbosch and Franschhoek, and discover the secrets to their fine wine production.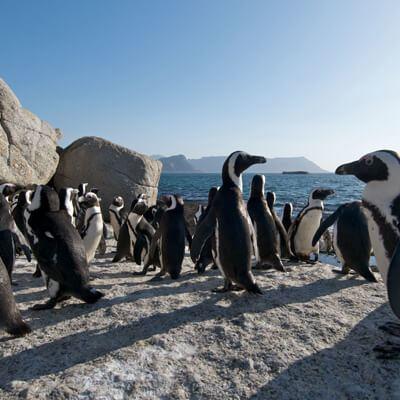 Full Day Cape Peninsula Tour
Prepare yourself for the country's most beautiful scenery as we tour the Cape Peninsula while visiting the penguins.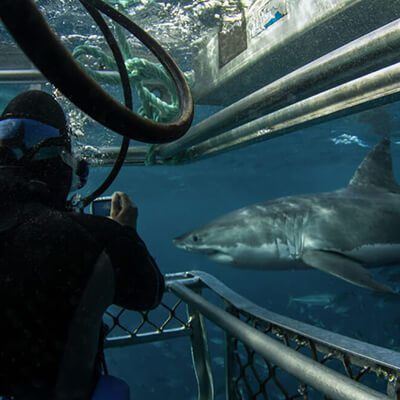 Full Day Shark Cage Diving
Join our world-class experience, and get close and personal with Great White sharks in our shark cage diving tour in Gansbaai!
Our Unique 
Safari Experiences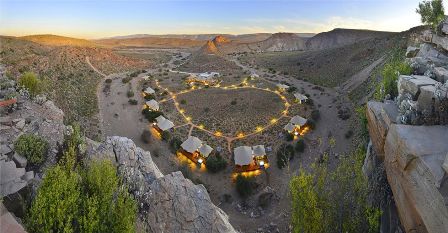 Sanbona Wildlife Reserve
Sanbona Wildlife Reserve is in a league of its own. Sanbona is only a 3 hour drive from Cape Town and here you will experience wildlife, nature and pure magic.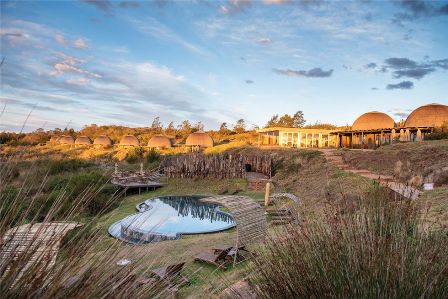 Gondwana Game Reserve
This private game reserve lies along the Garden Route. Gondwana is home to the big five and a wide variety of magnificent wildlife.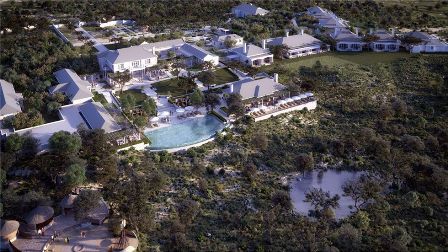 Shamwari Game Reserve
This multiple award winning game reserve provides one of the most exclusive and luxurious 5 star safari experiences in the Eastern Cape.
Trip planning &
Exclusive tour itineraries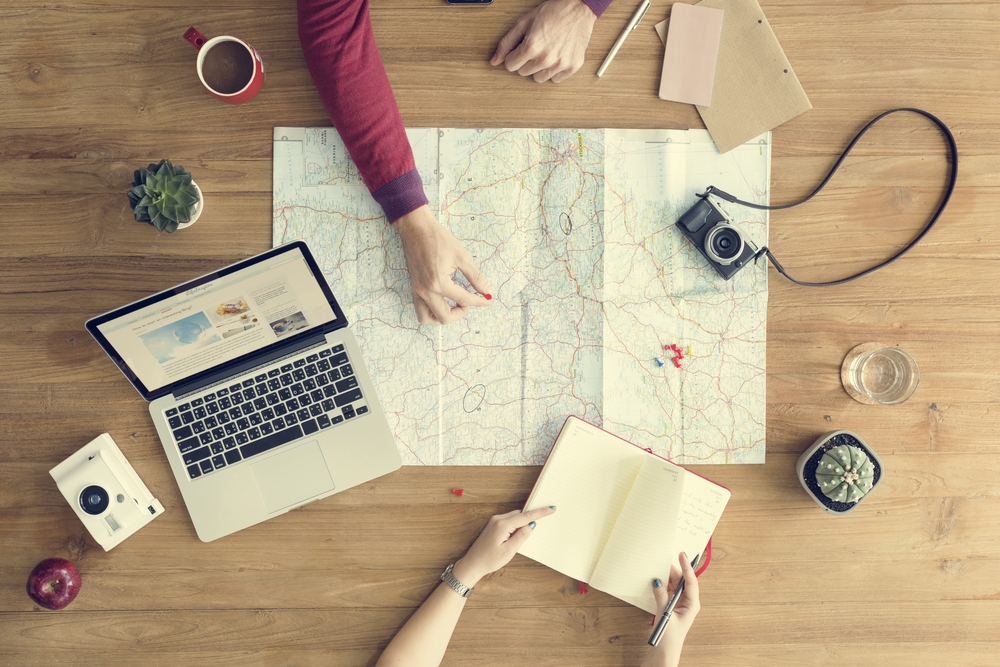 Our personalized tour planning service gets you what want and when you want it. A service we have created with an extra personal touch. We tailor your tours and tweak your tour itinerary to meet your personal expectations on a more exclusive and private basis. Whether you're planning for families and large groups or weather it's just the two of you, we use our local knowledge and your expectations to plan your perfect holiday.
With a wide variety of the very best tours and safari experiences on one platform, planning a trip with us is made easy. For customized private tours and exclusive trip planning use our tour builder and plan your holiday with us.
We are local and we do it best!
We are local and situated in Cape Town. We personally organize every hike and every tour. We offer a first-class experience to all of our clients. Taking your personal expectations and show them to you, by giving you the best possible tour experience, you could ever wish for. We are specialists in the Table Mountain hiking scene.  And when it comes to Cape Town, we know it best. We take you to Cape Town's most beautiful tourist destinations, and along the most exciting routes up to Table Mountain on our different hikes.
1

We are local

2

Owner operated

3

Personal service

4

Best experiences
Kelli-an L
We used the excellent (accurate!!) info on the website and easy online reservation system to book our Table Mountain hike: Skeleton Gorge. After booking, we received personalized emails about what to expect, and to make sure we could handle the challenges of that particular hike. Matthew was our Guide……. Review from – Trip Advisor
Philjones04
A great experience. It was our first time on Table Mountain and hiking to the top made it feel very special. Our guide Teodor was great fun and very knowledgeable. Taking time to see the plants, birds and animals (the rock Pyrax, probably spelt that…… Review from – Trip Advisor
David R
My wife Amanda and I were looking for a guide who could lead us up a fun trail, keep us safe, but also tell us interesting things about the area.Our guide Ryan was accomplished this and more! Stop your search and book a tour with Ryan today…….. Review from – Trip Advisor