India Venster
India Venster is one of Table Mountain's greatest hikes, filled with fun and adventure. India Venster is well known for it's rock scrambles and magnificent views over the city and Atlantic coastline.
Time: 3 hours
Distance: 3 km
Difficulty: Challanging
Terrain: Single rocky track, stone steps, scrambling sections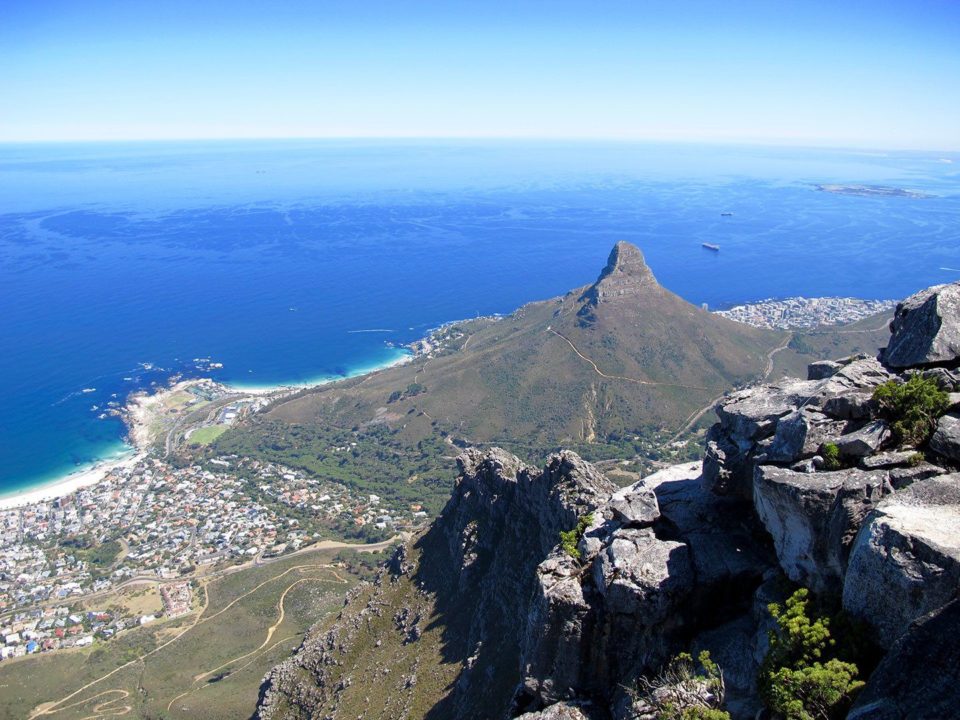 India Venster
This Table Mountain hike varies when it comes to difficulty and terrain. India Venster is relatively steep but mixed with level sections so it is not a constant slump to the top. A relatively good fitness level is required for this hike.
Price
| Group hike | Private hike |
| --- | --- |
| R850 per person | R1250 per person |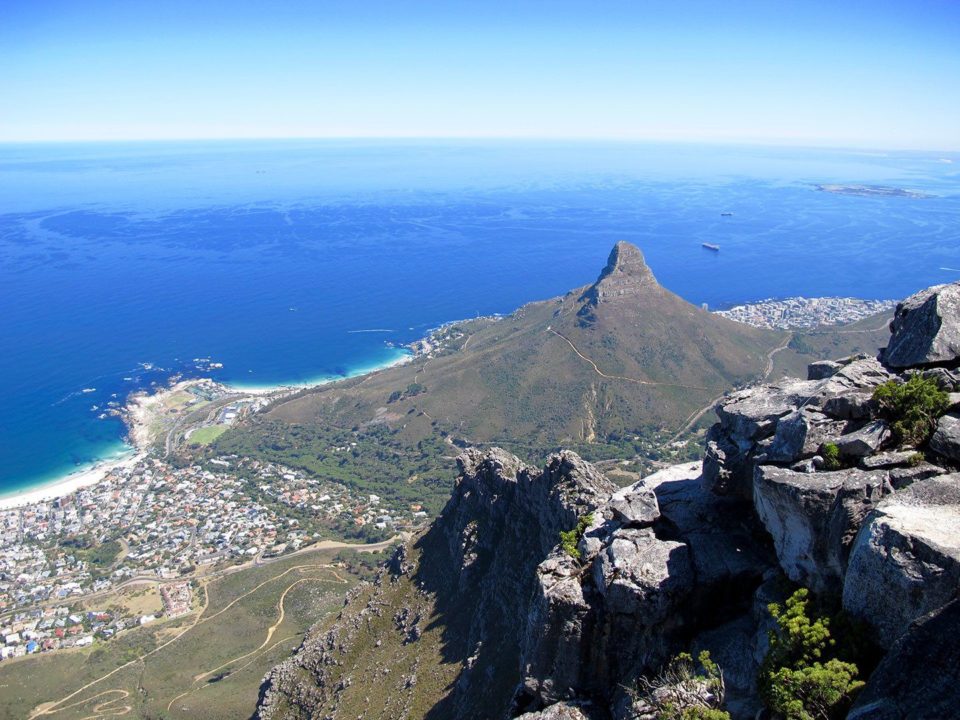 India Venster Hike Description
The India Venster route starts off by the northern slopes of Table Mountain, also known as the Front Table. On these northern slopes, we hike through India Ravine discovering varieties of Table Mountain's unique fynbos and fascinating rock formations. There are fantastic viewpoints along this route and we'll be sure to take some time out to make the most of them looking back over the City of Cape Town, Devils Peak, Lions Head, and Table Bay.
India Venster brings thrill and excitement and isn't your average hike. Along the route, there are scrambles up rock faces either by using the grooves in the rocks or by staples that have been installed to assist hikers. I like to describe the scramble as exciting and relatively easy, but it can be fairly challenging for some hikers that don't have the experience. If you are scared of heights and being a little on the edge you may want to consult with a guide to find out if this Table Mountain hike is for you.
Once we cross over to the western slopes the route gets a little easier. Here, you'll be blown away with views over the 12 Apostles, and Atlantic coast as we hike below massive sandstone cliffs to the summit. From the summit, we take a short walk to the Upper cable car station and catch a ride down. Hiking both the northern and western slopes show you the best of both worlds and it is a great way to see what Table Mountain is all about.
Best Time To Hike India Venster
Starting this hike early in the morning is the most recommended time to go. Especially in the hotter summer months, the route is exposed to direct sunlight, and it quickly heats up in the late mornings and afternoons.
From Our Hiking Adventures
Take a look at photos from our previous guided hikes up India Venster, Table Mountain.
Itinerary
We start our hikes at 06:30 – 07:30 am.

Our guide will be at the meeting point waiting for you.
The hike takes less than 3 hours to complete.
The time spent at the top after the hike is up to you.
We take the cable car down.
Meet at the lower cable car station. It is situated on Tafelberg road, and there is parking alongside the road.
We do ask you to meet us there. It is easier and cheaper for you, and just a short taxi ride from any Cape Town establishment.
Directions
Tafelberg Rd, Table Mountain (Nature Reserve), Cape Town, 8001, South Africa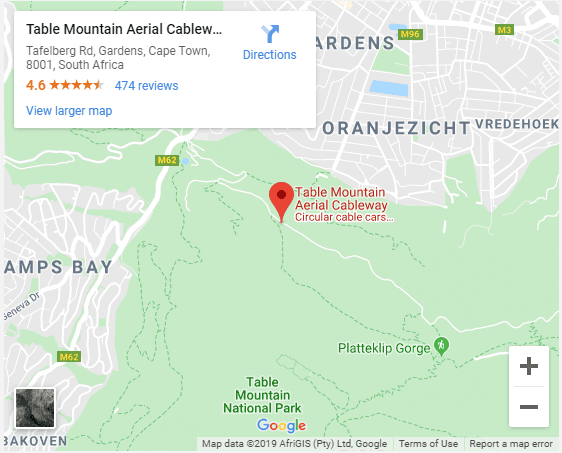 T's & C's
Prices exclude cable car tickets down which can be bought at the top after the hike.
Group hikes stay small and we only pair up if fitness levels and expectations match.
Price
| Group hike | Private hike |
| --- | --- |
| R1050 per person | R1450 per person |
The Adventure Begins!
Have any questions? Contact us or book now!
Explore More Of Our Adventures
If you looking for some more fun things to do in Cape Town, we've got loads of exciting day tours and adventures on hand. We also recommend these: