Day Safari And Horseback Combo
This big 5 safari takes place close town Cape Town and it is a one day tour. On this Safari you will enjoy two safari experiences, a 4×4 safari drive in the morning follwed by a horseback safari in the afternoon, both with experienced rangers to see the magnificant wildlife this game resrve has to offer.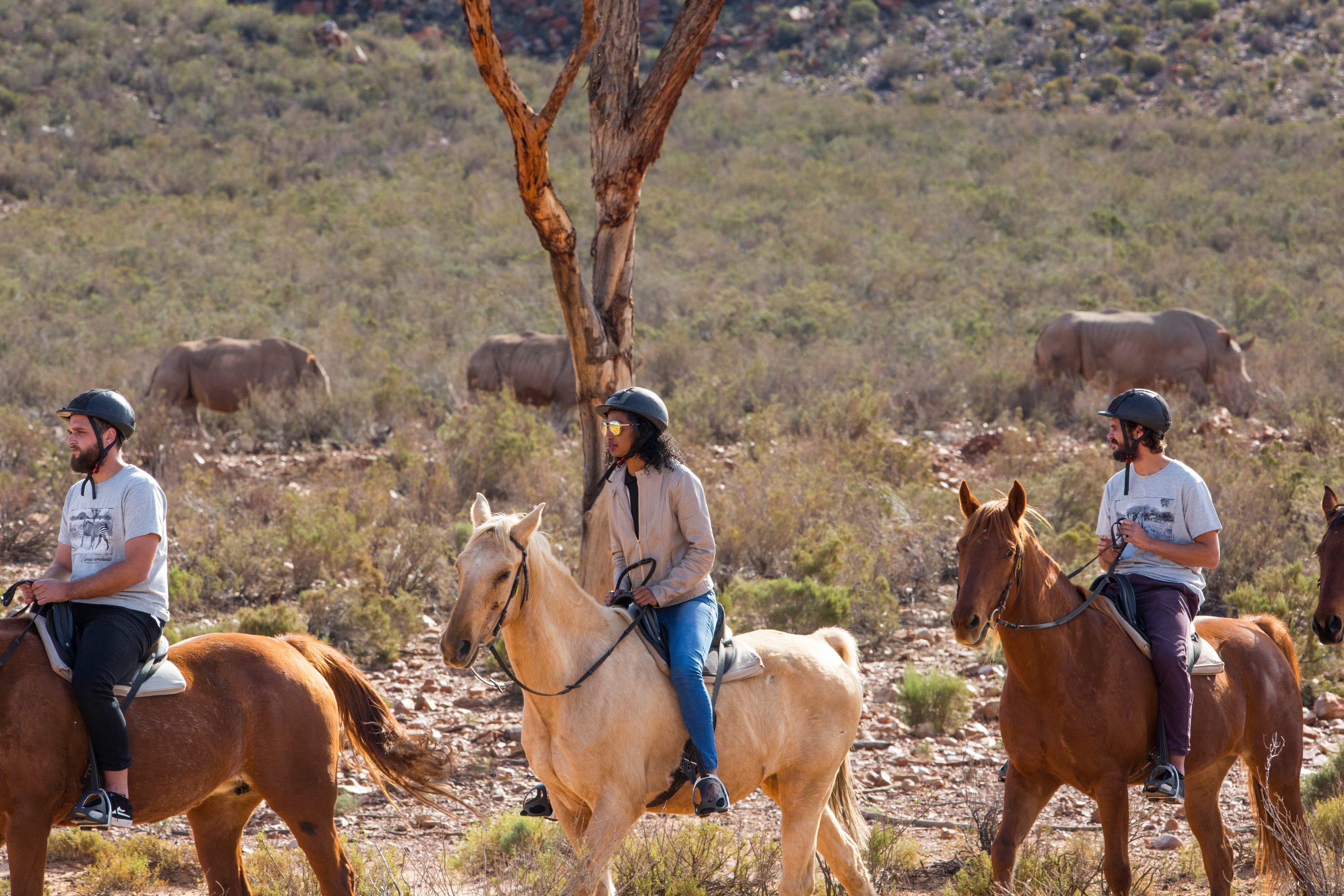 Description
This day safari is close to Cape Town and it takes 2 hours to get there. The day starts with a pick up from your accomodation and a scenic drive through nature reserves and mountain passes take you to Aqula, the big 5 private game reserve outside Cape Town. On the drive we will pass through Haweqwa nature reserve, the Montroosberg mountain catchment area and driv along the hex river.Once we arrive you will find yourself at the beautiful african landscapes of the Klien Karroo.
On this combo Safari, we will be spending the day at a private game reserve. We will start the day with a beautiful buffet breakfast on arrival and soon after it will be time to get ready for your first safari drive. The first safari drive is 2-3 hours long. The safari will be taking by the rangers in a open 4×4 safari vehicle. The rangers are super friendly and knowledgable and pride themselves to make this experince one to remember. They will be sure to get you up close and take you to see all of the amazing wildlife. The safaris take place on a 10 000 hectaers private game reserve consisting of magnificant landscapes and pure African bush. The game reserve is home to the big 5 as well as a large variety of other wildlife including zebra, rhino, wildebeest, klipspringer, a variety of buck species and much more. The lions have been rescued from the hunting industry and live freely in the reserve, in a sanctuary seperated from the greater conservatory. The game reserve is also home to a lagre colony of bird life and endemic South African flora.
After the game drive lunch will be served, you will have some time to relax at the Safari lodge. At the safari lodge you can have a swim on a hot summers day, or sit by the fire place in the cooler months. It will then soon be time for your horseback safari. Another incredible saafri experinces, this time you will ride these very same grounds on a horse with an experince game ranger.
This is a one day combo safari close to Cape Town. It is great value for money and gives you the oppertunity to see the big 5. It may not be as large and populated as the extended safaris in South Africa, but for close poximtiy to Cape Town it is a great experience.
Itinerary
Pick up from Cape Town accommodation
2 hours scenic drive
Buffet breakfast on arrival
Two-hour safari drive (4×4)
Relax by the pool in summer or by the fireplace in winter
Buffet lunch
Afternoon horseback safari
Depart game reserve
Drop off at accommodation
Location
Aquila Private game reserve, South Africa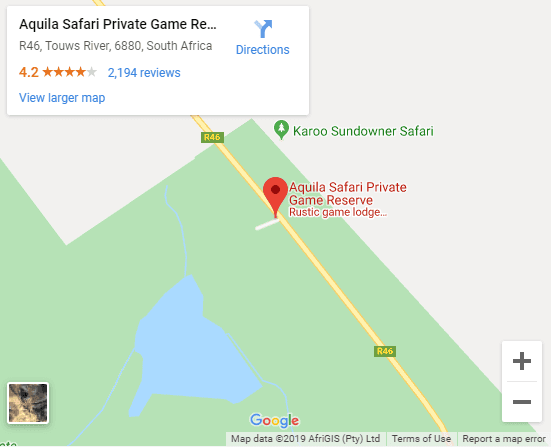 T's & C's
Includes: Transport, welcome drinks, lunch, 4×4 game drive, horseback safari and use of facilities.
Excludes: Additional drinks.
The Adventure Begins!
Have any questions? Contact us or book now!
Explore More Of Our Adventures
If you looking for some more fun things to do in Cape Town, we've got loads of exciting day tours and adventures on hand. We also recommend these: