Cape Town Safari
This one day Cape Town safari tour takes place at a nearby game reserve. The tour is ideal for people wanting to see the Big 5 on a good quality safari drive. The Cape Town safari tour takes us to the landscapes of the Klein Karroo, to a private game reserve. Where you will be driven by rangers in an open safari vehicle to view Africa's amazing wildlife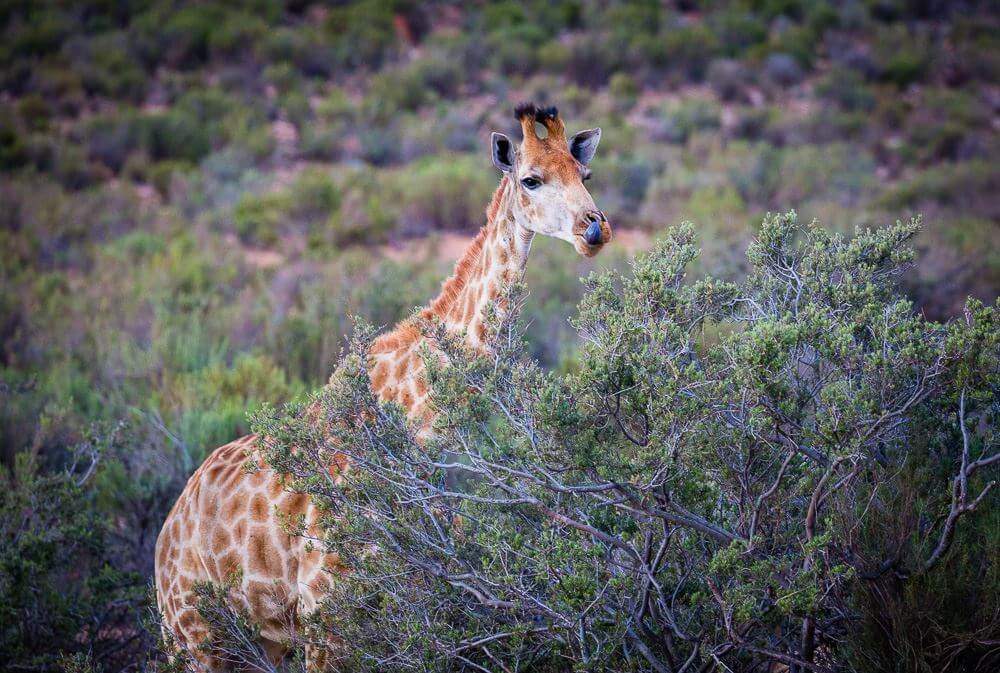 Description
The one day Cape Town safari tour starts from your pick-up point and a 2-hour drive through the Hex River Valley, Cape Fold Mountains, and nature reserve takes us to the beautiful landscapes of the Klein Karroo.
The Klein Karroo is one of the most unique and remarkable areas of the Western Cape, still boasting its untouched beauty and historic towns from when it was first established. A visit to the Klein Karroo is a must. Its character, heritage, and diverse vegetation make this region a highly travelled destination.
On the one day Cape Town safari tour, we will spend the day in the pure African bush. Welcome drinks at the lodge will get it started and a buffet breakfast is in the cards. The safari will be 2 – 3 hours long. The safari drives are taken by the most amazing guides and rangers. So passionate about what they do and knowledgeable about their surroundings, getting you up close to magnificent sightings of the wildlife living in their natural habitat.
The a private game reserve consists of 10 000 hectares of the conservatory and although it is not as large nor as populated as the bigger reserves elsewhere in South Africa, it showcases very high quality. For close proximity to Cape Town and value for money this one day safari tour really takes the prize and is worth every cent.
This once in a lifetime one day Cape Town safari experience enables you to see the big 5 without traveling up country and spending too much time or money. Not only will you have the opportunity to spot the 5 most amazing animals in Africa, but a variety of wildlife such as herds of zebra, rhino, wildebeest, klipspringer, a variety of buck species and much more. There is also an abundance of flora and it is home to a large colony of bird life.
The Lions live freely on the game reserve in a sanctuary separated to the rest of the conservatory. All lions in the sanctuary have been rescued from the hunting industry and are not able to be reintroduced to the greater reserve.
Itinerary
Scenic 2-hour drive to the Klein Karroo
Welcome drinks on arrival at a game reserve
Breakfast
Two-hour safari drive
Visit lion preservation project
Buffet lunch
Relax by the pool in summer or by the fireplace in winter
Drop off at accommodation
Location
Aquila Private game reserve, South Africa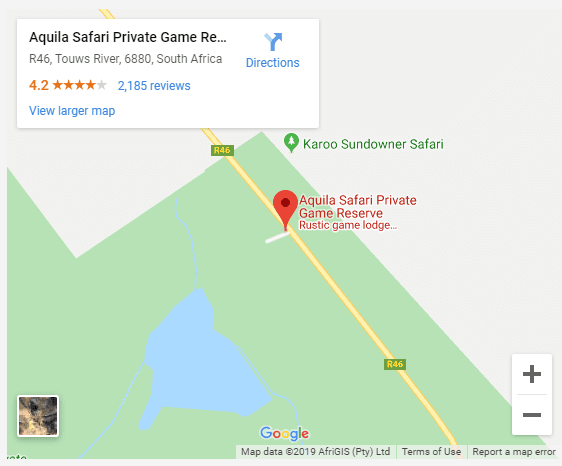 T's & C's
Transport, welcome drinks, breakfast, game drive, lunch and use of facilities.
Additional drinks.
The Adventure Begins!
Have any questions? Contact us or book now!
Explore More Of Our Adventures
If you looking for some more fun things to do in Cape Town, we've got loads of exciting day tours and adventures on hand. We also recommend these: