Shark Cage Diving
Our shark cage diving tour in Gaansbaai, South Africa is by far one of the most exciting adventures in the whole world. On this tour, we take a drive up to a famous, little fishing village and hop in a boat where all the adventure begins. Make your adrenaline pumping dream a reality, and be part of a shark cage diving tour experience, with the Great White sharks.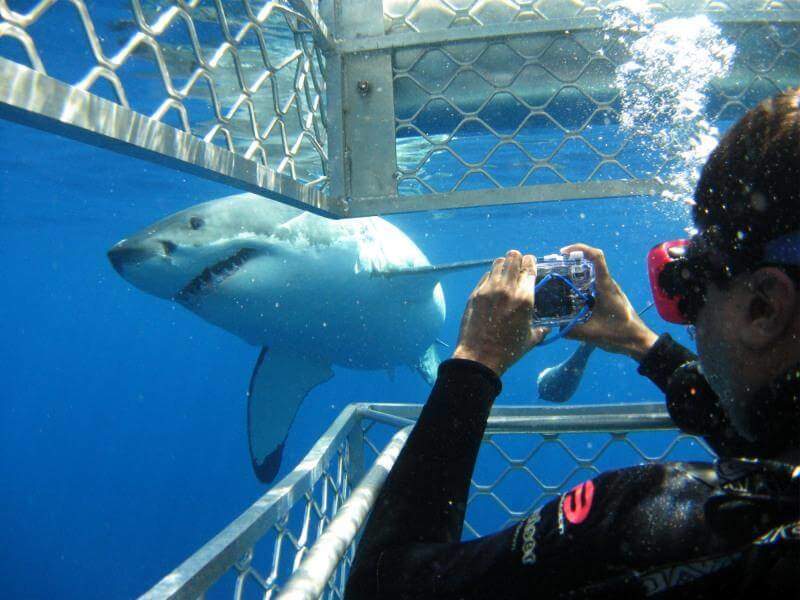 Description
On the shark cage diving tour, you get to take in and capture some beautiful scenic imagery through the popular Sir Lowry's Mountain Pass and the charming little towns leading to Gansbaai. Snacks and refreshments can be enjoyed upon arrival. Then you will be handed over to our expert guides for your shark cage diving tour with the Great White sharks.
The 20-minute boat ride will take you to the adrenaline pumping core of the tour. Just 5 miles (8km) away off the coast of the fishing village of Gansbaai, you will get to meet the Great White Sharks for yourself. You won't miss a beat as our internationally renowned, skilled videographer and shark handler, will guide and help you get some unforgettable sightings on your one-on-one shark cage encounter near Shark Alley.
Gansbaai Shark Alley is a shallow stretch of water that joins Dreyer Island and Geyser Island and is home to the world's largest colonies of the Great Whites. The Great White is also known as the king of sharks and known to be the longest surviving, easy adapting of all shark species. Sharks, in general, are one of the world's most feared predators and getting up close is something you don't get to experience often. This shark cage diving tour in South Africa gives you the liberty of a firsthand experience to really brace the waters with these fearless creatures of the ocean. The cage makes this all possible as it allows for a barrier between you and the shark.
The boat deck offers you excellent 360-degree views, and your chance to get some good photos to cherish throughout your 2 to 3-hour boat trip. Safety comes first with all our shark cage diving tours. After your adrenaline pumping adventure with the sharks, you'll be taken back to shore. Here you can relax, unwind, and enjoy a delicious lunch while taking in the beautiful culture surrounding the bay before heading back to Cape Town.
Itinerary
Pick up time vary due to the sea conditions
Scenic 2-hour drive through mountains and seaside towns
Arrive at Gansbaai
20-minute boat ride to Shark Alley
Dive in a cage with Great White Sharks
Enjoy the viewing deck for wildlife spotting
A 20-minute boat ride back to shore
Option to view and purchase DVD
Lunch
Drop off at accommodation
Location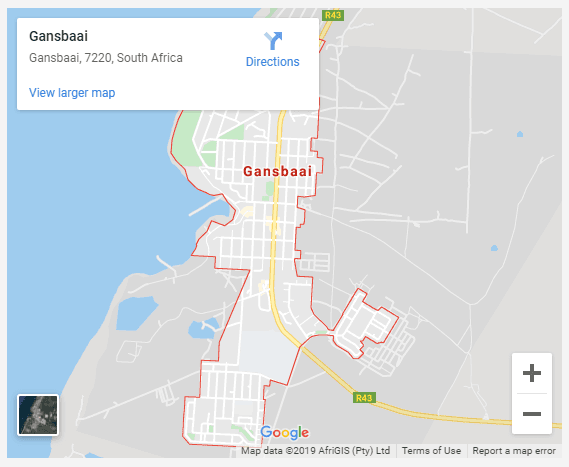 T's & C's
All diving equipment: wetsuits, towels, hoodies and aqua booties, tour guide, lunch, transport in Air-conditioned vehicle.
Cage shark diving DVD
The Adventure Begins!
Have any questions? Contact us or book now!
Explore More Of Our Adventures
If you looking for some more fun things to do in Cape Town, we've got loads of exciting day tours and adventures on hand. We also recommend these: