Knowing the best wine tasting locations in Cape Town, right now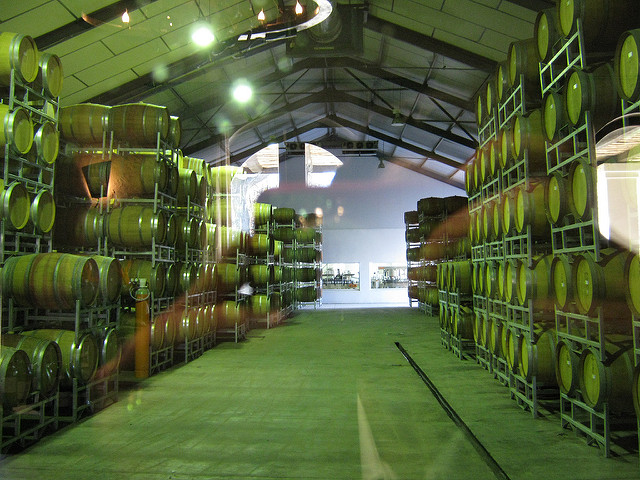 You can't visit Cape Town without considering wine tasting. Some of the best wines are produced in Cape Town, or in the area around Cape Town. If you are a wine drinker, this might be the most exciting thing that you can do on your Cape Town, South African holiday.
It is important to make sure that you know the best wine tasting locations in Cape Town. This is so that you can get the best possible experience from your wine tasting experience. However, this isn't the only thing that you should know. There are a couple of other things and information that also might come in handy when you want to know the best wine tasting locations. With this information, you won't go wrong. For sure.
Wine history in Cape Town
It is quite interesting to know some of the histories of the wine in Cape Town. Where the wine originated, and how wine developed from the beginning, to where we are now. The more you know about the wine history, the better your experience of wine tasting will be.
The first Dutch governor, Jan van Riebeeck was the person that was planted some of the first vines. This was during the early 1650s. His vines fell out of use shortly after it was able to produce wine. This was because of his lack of winemaking knowledge. 30 years later, another Dutch governor, Simon van der Stel gotten 2500-hectare land. He planted vines and was planning to produce the best wines. The first drinkable wine was made in 1680. This is how vineyards were started to grow in Cape Town, and where winemaking started. Now, you won't just find drinkable wine, but you will find some of the best wines in the world, produced in Cape Town.
Some of the wines that you should try during your visit to Cape Town
The one problem that many tourists, like you, have is the amount of wine that is available for purchase in Cape Town. Some of the wines are just ordinary, cheaper wines. However, there are some wines that you just should try or purchase while you are staying in Cape Town. With this list of wines, you can't go wrong. You can even take some of these wines back to your home country to add to your wine collection.
Armilla Blanc de Blanc
LA Chataigne Semillon 2012
Maison Blanc De Noir 2014 And Shiraz 2011
D'aria The Piccolo
Steenberg 1682 Brut Pinot Noir 2013 and Sparkling Sauvignon Blanc
Eagles Nest Shiraz 2012 and Little Eagle 2013
Unique wine tasting experiences in the Cape to consider
We all know the normal wine tasting experience that you can get. By going to the wine farms, walk through the winery and then taste the wine in the cellars. Afterward, you can decide if you want to purchase some of the wine or not. But, there are some unique was in Cape Town, that you can also taste wine. In a completely different way than what you normally would. Making the experience unique and special. These are some of the unique ways on how you can taste wine in Cape Town as well.
At Weltevrede wine estate, you can have a unique experience in wine tasting. They are offering underground candlelit tasting. You are basically tasting wine in a cave. By candlelight. An experience that you will not get anywhere else. They are also talking about the different wines, while you are tasting it.
The single-vineyard boutique winery, Esona Boutique wine, you will get another unique experience. In earlier years, wines were stored underground in cement coolers. At this winery, you are going to be taken to one of these cement coolers for your wine tasting. To top it off, they are offering fruit preserves and chocolate to give you the different tastes of the wines. Making the wine tasting even better.
These are the three most popular wine tasting tours that you can go on, that will give you the best possible experience.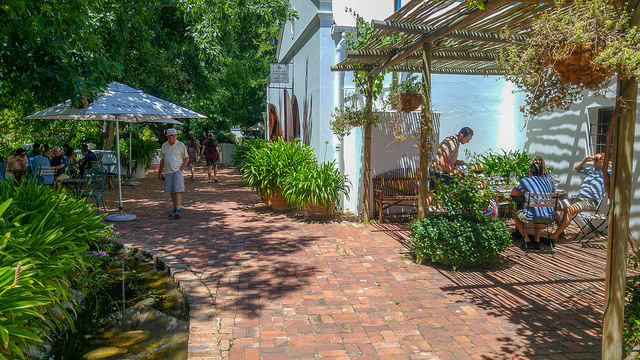 Durbanville Wine Valley
One of the best wine tasting locations in Cape town is the Durbanville wine valley. There is a total of 12 wineries that you can visit and taste. This is a popular wine route, because of the variety of farms that you can visit and the different wines that you can taste.
On this route the oldest wine cellar and the oldest in South Africa is Altydgedacht. This is one of the more popular wine farms that people are visiting. Some of the other wine farms that you can find in this wine tasting location are:
Diemersdal
Hillcrest Estate
Bloemendal
Phizante Kraal
Signal Gun
Helderberg Wine Route
Not only is this wine route popular with great wine to taste. However, you are going to get views that you will not get from the other wine routes. Here you are going to get some Gordon's Bay and Strand views from some of the wine farms. And, you are going to enjoy spectacular views of vineyards all the way.
Here are just five farms that you can visit. Making this the perfect wine location for a day trip. You don't need to choose a couple of the farms on this route. You can visit all of them. Some are offering restaurants where you can enjoy a meal before you are moving on, and there are even a museum and a harvest market. The farms that you can visit on this route is:
Waterkloof
Avontuur
Vergelgen
Morgenster
Lourensford
Darling Wine Route
The Darling wine route is the third most popular wine location in Cape Town. They are offering a couple of wine farms that you can visit on this route. Because of the number of farms that you can visit, this is also a route that you can do within a day. Making the most of your wine tasting day. Some of the wine farms that you can visit and get tours through the cellars and enjoy some wine tasting on the Darling wine route are:
Darling Brew
Cloof Cellars
Darling Cellars
Groote Post
Darling Olives
Things to consider before planning your wine tasting locations
If you want to make sure that you are going to have the best experience at the best wine tasting locations in Cape Town, you need to make sure that you consider these things. There are a couple of things that are really essential to know. Especially, if this is your first wine tasting experience. With considering these things, you will know that you have planned the best route and that you will have an experience of a lifetime.
The first thing that you should consider, is that you should not visit more than 3 or 4 wine farms on a day. You want to taste the wines for purchasing your favorite wines. If you are visiting too many farms, you might get drunk and will not be able to remember which wines were the best. This isn't a drinking route. It is a route where you are tasting wines to find the best ones for you to purchase.
You should also make sure that you are planning the whole day. You need to make sure that you know where you are going to eat breakfast, lunch and where you can sleep over if you don't want to drive back to Cape Town. With a map and some research, you will be able to make the most out of your day. Not wasting any time on finding places for lunch and to sleep over.
Hiring a designated driver might be a good idea. Not only will he know the area, but you can taste all the wine without any worries about driving under the influence. And, the best part is that you won't struggle to find all the farms that you want to visit during the day.
You might want to take an empty box with you. You will buy wine during your adventure. The last thing that you want is the wine bottle to break into the car because it is falling against each other. With a box, you can make sure that the wine is secure and will stay intact. Remember that you can and should ask questions. The whole idea about the wine route tour is that you are learning more about winemaking. If you don't ask as many questions as possible, you might end up just drinking wine and purchasing some for taking home. You will not really learn anything about winemaking.
When it comes to the best wine tasting locations in Cape Town, you want to get as much information as possible before your first wine tasting tour. The more you know about the locations in and around Cape Town, the better your experience will be. And, you will know what routes you should try and which farms are going to give you a unique experience. Making the most out of your wine tours will let you not just purchase the best wines, but will give you something to remember for a long time.