Cape Town come alive at night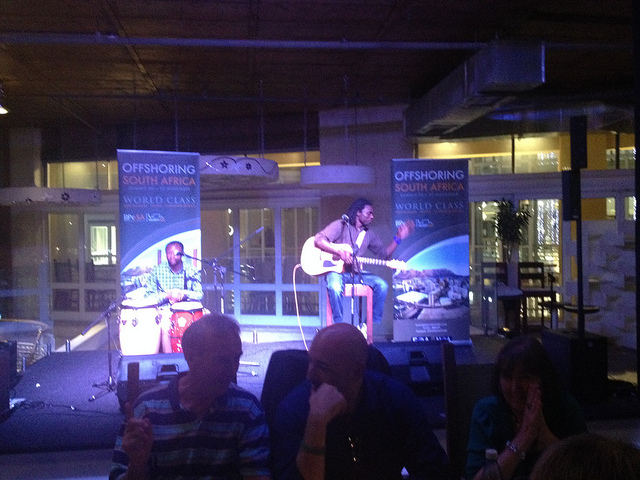 Yes, this is the great thing about Cape Town. Not only are there a large variety of things that you can do during the day, but it also is known for their nightlife. Cape Town nightlife is offering something for everyone. It doesn't matter if you are just looking for a restaurant with an ocean view, or if you are looking for a place where you can dance until sunrise.
With this guide, you will know every spot and the different things that you can do in Cape Town at night. Then, you will be able to make your Cape Town experience even better.
Cape Town is more than just a normal city at night
When it comes to South Africa, there are many cities and places that have a lot of activities that you can enjoy during the day. However, at night everything is dead quiet and it isn't much you can do to enjoy your holiday completely.
This is where Cape Town is different. It is more than just a normal, boring city at night. There is a huge selection of places that you can see and things you can do to keep you busy as long as possible. Clubs, bars, restaurants, live shows and movies. These are just a couple of things that you can do at night. If you want to make the most out of your Cape Town experience, you will love this information.
Beach parties
You might not find a beach party every single night, but if you are keeping your eyes and ears open, you will hear about the next one. Or, you can just organize your own beach party with friends and family.
Beach parties are always popular. Especially if this is going with a live band or with some great activities. Because Cape Town is a holiday destination, you will b surprised about what these beach parties have to offer. There are some clubs that are organizing one frequently, and then everyone is invited. You will find some of the information about the beach parties in the newspapers and online.
Bree street's most popular clubs
If you know Bree street, then you will know that there is more than one club that you can enjoy at night. You can even go club hopping by going to all the clubs on this street. They are all popular and completely full, most of the time.
High-class nightclubs, affordable nightclubs, and dangerous nightclubs can be all found on this street. This is why you should make sure that you are doing your research before you decide which clubs you are going to visit in Bree street. The one thing that you don't need to worry about, is the fact that the street might be dangerous at night. The street has lights and you will be safe, walking in the street. Arcade Café is just one of the clubs that you can visit on this street. This is one of the most popular clubs in Cape Town, because if their vibe. You will know for sure that you are going to have a great time when you are at this club.
Long street nightlife fun
Another street that is offering you all the nightlife that you are looking for. Long street. Locals and tourists know that this is the street that you should visit if you are looking for some fun at night.
With all the popular bars, nightclubs, and restaurants you will not be bored when you are on this street at night. Many people are saying that Long street reminds them about the streets in New York. Everywhere you look, you will find a place that is open and where you can have fun at. The best thing about this street is that most of the clubs and bars are safe to go to for tourists.
Bars and restaurants
With Cape Town's nightlife, the bars and restaurants are open until the early hours. This is mostly because they know that people in Cape Town like going out at night.
There are bars and restaurants that are only for certain people. You need to make reservations early to avoid being disappointed. But, if you are getting a reservation, you will not be surprised by the quality of the food and drinks that you can find there. Some of them even have live shows that you can enjoy at night. Every night offers something different with these bars and restaurants. With doing a bit of research, you will make sure that you are finding the best bars and nightclubs in the whole of Cape Town. It is also known that Cape Town has some of the best restaurants in the whole of South Africa. So, eating in one of these restaurants is going to give you an experience that you will not forget.
Live events
Cape Town has lots of live events from well-known people. This is because Cape Town is one of the largest cities in South Africa. Music shows, international shows, concerts and so much more. If you are planning a visit to South Africa, and Cape Town, you should keep an eye out for popular shows that you can see.
There isn't a dull moment in Cape Town when it comes to live events. The secret is that you need to know where to look and where to go. Having a local friend in Cape Town will help a lot when it comes to choosing live events to see. Some of these live events are going on until the early mornings, making it even more fun.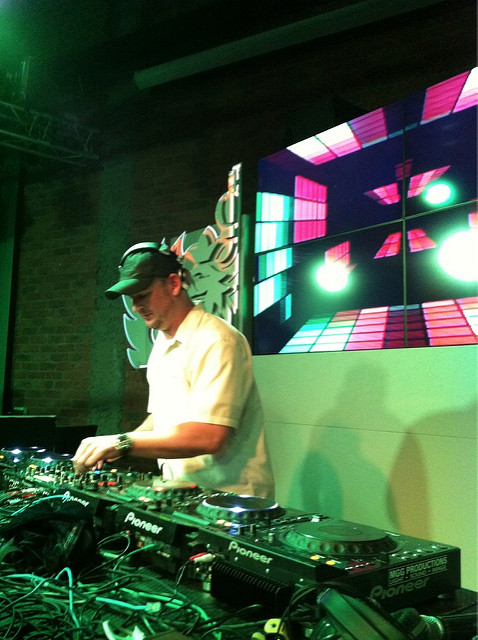 Names of the places that you can go to at night
Now you know about Cape Town's nightlife, However, you might be wondering about the places that you should consider visiting and seeing when you are in Cape Town. Because of the large variety of nightclubs, bars, and restaurants, you might not know which one to choose first. These are a couple of names of popular places in and around Cape Town that you should visit at night:
Popular nightclubs that you can visit
Cocoon Cape Town
Fiction
Shimmy Beach Club
Club Galaxy
Reset
Popular bars that you can visit in Cape Town
Mojo Market
The Gin Bar
Cabrito Tequila Bar
The Twankey Bar
The House of Machines
Top restaurants that you should try in Cape Town
Black Sheep Restaurant
The Pot Luck Club
De Grendel Wine Estate and Restaurant
La Colombe Restaurant
Greenhouse, Constantia
These are just a couple of restaurants, bars, and nightclubs that you can visit in Cape Town. Now, you might understand why we are saying that if you love the nightlife, then you will love going to Cape Town. You will not be bored for one minute.
Things to know about Cape Town nightlife before going out all night
Before you can start experiencing Cape Town's nightlife, there are a couple of things that you need to know. Club hopping is something that everyone is doing, and this is also something that you should consider doing. Going to as many clubs as possible per night is an experience that you should give a try.
Don't just eat at the best restaurants each night. There are many cafes that are making some great seafood as well. Especially, near the beach. Ordering a takeaway and go sit on the beach and enjoy your meal is something that you should also do before your holiday is over. With the full moon shining over the sea and the sound of the waves and a great meal is something that you need to experience in Cape Town at night.
Even if Cape Town is really a great place to visit, and it is relatively safe, there are a couple of things that you need to know. You should be careful about the type of nightclub or bar that you are going to visit. Some bars aren't safe and is selling drugs as well. The same goes for some of the nightclubs. It is recommended that you are staying with the top bars and nightclubs in Cape Town, and not go to the cheaper places. You will not know what you are going to find there.
Our suggestion for a great night. Go for a sundowner at one of the bars near the ocean or near Table Mountain. Then, going for dinner at one of the top restaurants in town. After a great meal, you start going to nightclubs. Spend a couple of hours at one, and going on to the next one. Until the sun is coming up the next morning. Yes, there are a couple of nightclubs that are open throughout the night.
Cape Towns nightlife. Is this something to get excited about, or should you rather accept that there aren't many things to do at night? The good news is that there are a huge variety of different activities and bars that you can visit at night. Making the most out of your holiday. So, if you are someone that loves the nightlife as well as the daytime activities, then Cape Town will not disappoint you.