Our Table Mountain hiking guides
Our highly qualified Table Mountain hiking guides have years of knowledge and experience. They also know all the ins and outs when it comes to hiking up Table Mountain. We know the best routes and specialize in pairing you together with a hike that best suits you and your expectations.
Being a Cape Town local, Ryan, founder of Hike Addicts spent his childhood exploring the mountain, hiking up at an age as early as 13 years old.  Giving him more than 20 years of hiking Table Mountain experience. Lover of nature and the outdoors, he loves nothing more than to share his knowledge and experience, introducing you to the most enjoyable routes and beautiful view Table Mountain has to offer.
Over the years our guided Table Mountain hikes have become popular and our team has grown. At Hike Addicts, we are lucky enough to have an amazing team of Table Mountain hiking guides, each and everyone passionate about what we do and where we hike.
Roles and responsibilities
A guide will liaise with you and pair you with a hike according to your expectations, experience and fitness levels.
Our guides are trained to assist you in various situations, from changing climates to a struggling hiker.
Assess weather reports in advance, this may result in changes to routes and times.
Extensive knowledge and experience provide you with a safer and more fulfilling experience on Table Mountain.
All Table Mountain hiking guides at Hike Addicts are registered at the Department of Economic Development and Tourism. And, they are trained under the Cathsetta regulation as accredited mountaineering guides. Let our guides show you the way.
Do you need a guide to hike Table Mountain?
We do not recommend anyone hiking Table Mountain without a guide or someone experienced for the first time. If you are unfamiliar with the routes, unable to access weather reports and do not know what to do and who to call in an emergency, it is pretty safe to say you will need a guide to hike Table Mountain.
It really depends on your knowledge, and what you want to get out of your Table Mountain hiking experience. Although Table Mountain is hiked by many without a guide, these hikers are usually locals, some with decades of experience and an understanding of Table Mountain's environmental hazards.
Choosing a Table Mountain guide or hiking company
There are several companies offering guided hikes up Table Mountain. We suggest choosing a local company with experience and good recommendations, and reviews. Do your research – we admire the local ones. Table Mountain hiking guides should always have certification on them. Don't hesitate to request certification from a company if you are feeling unsure about your guide or operator.
Table Mountain Hikes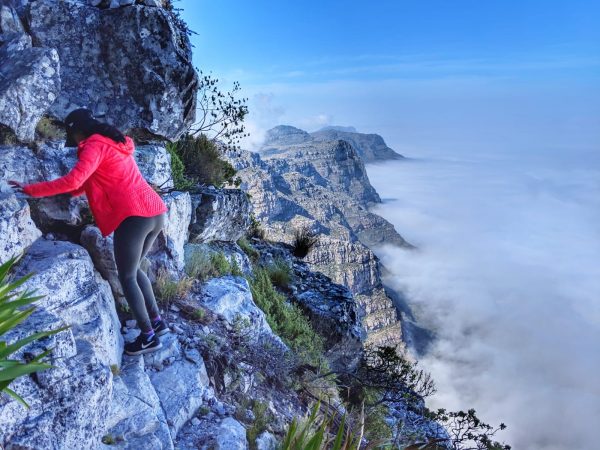 Our most recommended Table Mountain half-day hike. It is fun and adventurous. We scramble over rock faces which provides an element of heights and exposure.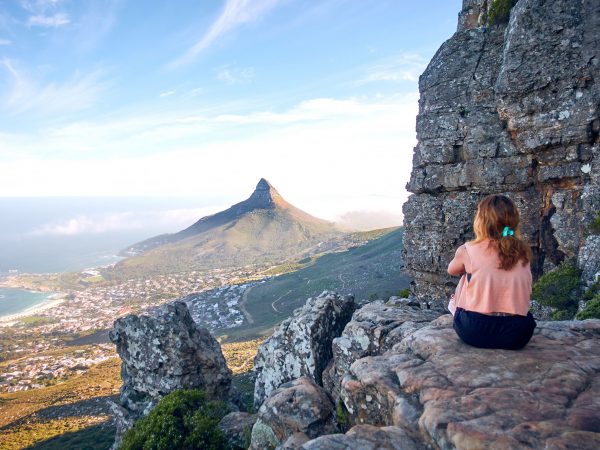 Our most recommended Table Mountain full day hike. You'll see the most spectacular views over the Atlantic Ocean and hike through valleys with incredible scenery.
This hike is a little different from the rest. We hike through the indigenous forest. However, you will not have views of the famous Atlantic coast with this hike.