Table Mountain Hiking and Snakes Awareness
Table Mountain is a beautiful and very unique mountain, with dozens of different hiking trails and by taking the liberty to hike this popular natural wonder of South Africa, you'll get firsthand experience of the nature on and surrounding it
. Saying that, there is loads that you will want to see on your hike, but then again there is something you don't, everybody's worse fear – snakes.
Now a very regular question asked on our hiking tours is: Are there snakes on Table Mountain? Well to be blunt about it, the answer is yes. Of course there are snakes and dangerous ones too. With that said I will be very surprised if you do happen to see one. Snakes are very scarce on the hiking trails of Table Mountain.
Now to next question. What snakes are found on Table Mountain? Well just as there are plenty of plants, trees and river streams on the mountain, it is of course also home to snakes and when hiking Table Mountain, you must take care to stay safe and know the dangers. There are about 22 different species of snakes found on Table Mountain, with the majority of them being highly venomous and dangerous. Snakes are "introverts" but if they feel threatened by humans or animals, they will strike. Some of the venomous snakes are responsible for many fatalities in Africa.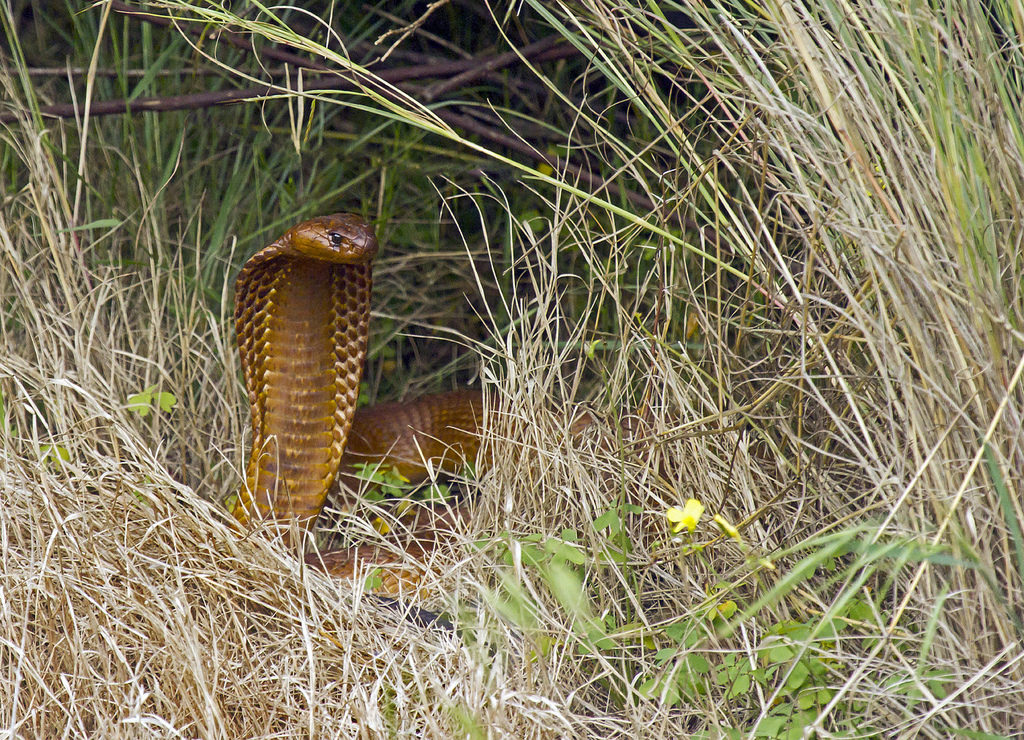 Lets talk about some of the venomous snakes to look out for while hiking on Table Mountain. The Cape Cobra also sometimes known as the "Yellow Cobra" is known to be the most venomous snake in all of Africa. One of their characteristics is spreading their hood, but even when they don't you should be careful not to mistake them for being a harmless mole snake. They dwell among fynbos plants, arid regions and bushveld and are found throughout Africa. They prefer being on the ground rather than in trees 
They are about 1.2 to 1.6 meters long and when they feel threatened they will rise up and spread their hood. Their colour can vary from yellow, copper and bright yellow to brown and medium brown. They can be easily mistaken for a mole snake which is a non-venomous species.  
The Boomslang is venomous and even though not as venomous as the Cape Cobra; their bite will take effect at a slower pace and can be fatal if not treated in time. The Boomslang is often found in trees and vary in colour when compared male to female. Females are brown and the males can range in colour including pinkish-red, green and yellow.  The venom restricts the body's organs from functioning because it stops blood from coagulating and causes the victim to bleed from all the orifices.  
The  or also known as the "African puff adder" has the most toxic venom of all vipers and also contributes to many fatalities. Even though they may appear fat and lazy-looking, they can strike very fast and when they do, their bite is fatal. They are known to hiss loudly and coil up in an "S" shape. Their colours vary from brown, orange and yellow, to black and are an estimated 1metre in length. One bite from this snake's cytotoxic venom can result in death within 24hours.  
Other venomous snakes also include the Rinkhals and the Berg Adder. Some harmless snakes include the mole snake (Pseudaspis cana), Russet garden snake and the Gopher snake. 
When hiking Table Mountain it will be a very rare case to spot a snake, but don't exactly go looking for them either. Keep an eye out on the trail ahead. Don't be fooled by a snake lying still and don't try and pick them up. Be careful not to go off route into areas where you cannot see the ground properly and do not put your hands or feet in to holes as there could be snake hiding.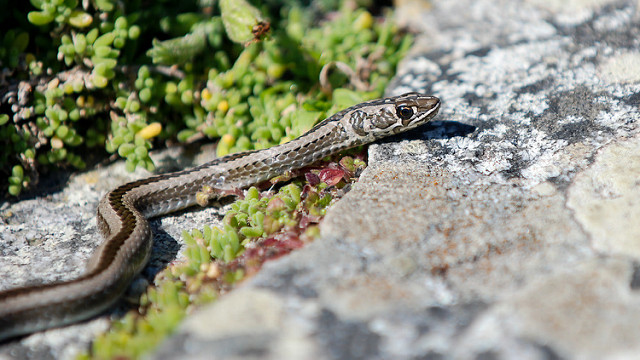 If you see a snake when you are hiking on Table Mountain, stand still and move away slowly with caution. The most important factor here is not to make the snake feel threatened, this is when it strikes.