This article is written by a qualified guide from Hike Addicts.  Hike addicts is a local Cape Town based company that specializes in guided hikes up Table Mountain.
India Venster is one of my favourite and most recommended hiking routes up Table Mountain for many reasons. It is one I like to describe as fun and adventurous with mind blowing views throughout.
Is it dangerous? Is it difficult? Is it safe to go without a guide?
Well these are questions asked by many travellers and local hikers eager to try one of the more exciting routes up Table Mountain. As most of you know finding reliable information on the internet can be a bit of a nightmare at times. In this case there are so many different opinions and articles posted on the internet about this magical route. I guess that is because everyone is different and those who have hiked India Venster have different opinions according to their levels of adventure, fitness and hiking experience and this can be misleading to the individual.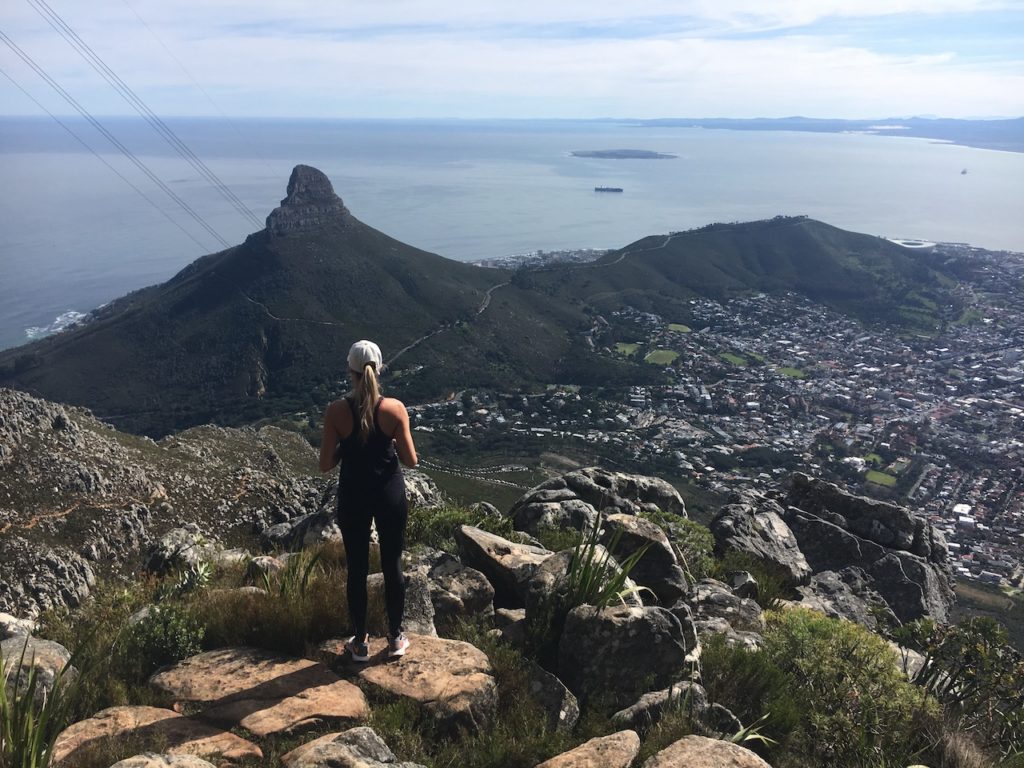 I will start off right at the top. If you are scared of heights you may not enjoy this hiking route up Table Mountain. OK don't get me wrong I have guided people who have been a little scared of heights up this route before, but if you really don't have a head for heights maybe India Venster is not for you. It is important to know what you are getting yourself into. If you are scared of heights, being a bit on the edge and want to hike India Venster, then you must prepare yourself for a challenge.
When it comes to difficulty and the height factor it pretty much boils down to the rock scrambles. You don't scramble up the whole entire way as some are led to believe, but there are several sections where you will scramble over rock faces on India Venster. You do need a relatively good fitness level for this route and a bit of upper body strength to pull yourself up.
The scrambling may be tricky for some, but for others it is not tricky at all. I have taken a 10 year old boy and a 59 year old women up India Venster before. My mother and her friend 75 ( OK an exceptional fit and experienced hiker) hiked this route just the other day.
I always ask the group after the hike what they thought of the scrambling and generally they all say it was the best part.  I must admit there have been the odd one or two that get into a huff and a puff about it at the time – but always glad they did it afterwards and feel a great sense of accomplishment.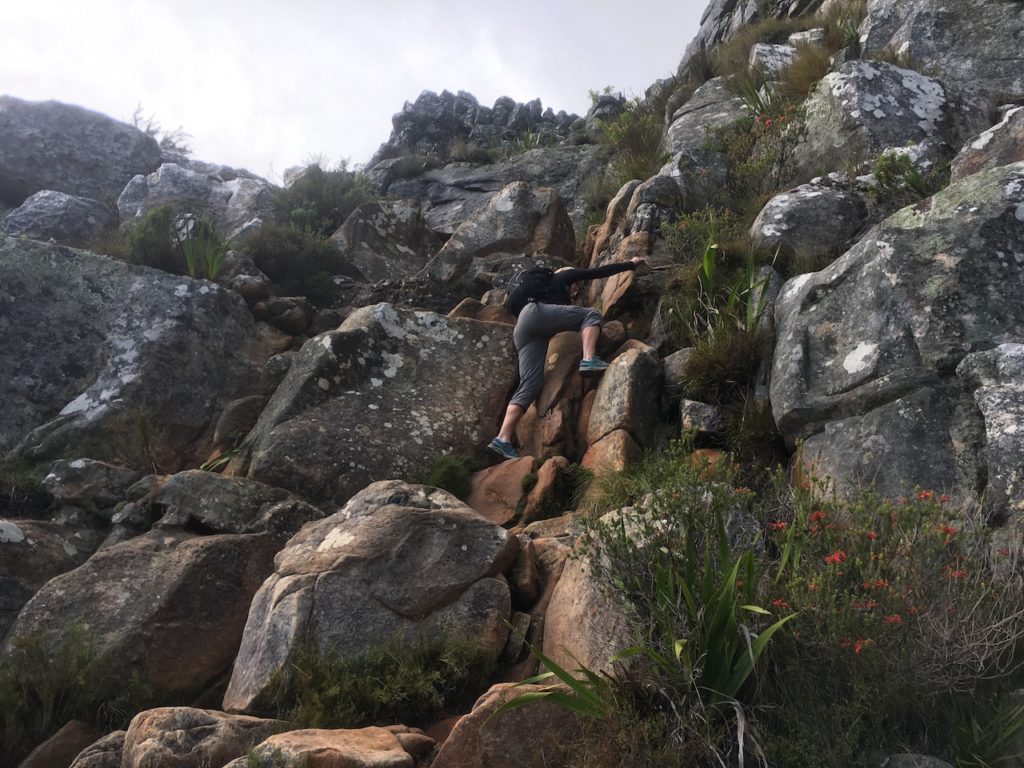 There are steep sections and it can get tiring, the route starts off steep, so you will get right into it. Along the route there are sections that level out from time to time and to be honest most of the hard work is done in the beginning of the hike. This gives you a good opportunity to take in the mountain and the incredible views over Cape Town from above when you have caught your breath again.
The total distance of the India Venster hike is +/- 2.5km with a total accent of 670m. India Venster generally takes a time of 3 hours to complete, this time factors in rest breaks and an average fitness level.
India Venster is not crowded, although it is used by local hikers so you may see people from time to time. This is not a Table Mountain hiking route you want to do without a qualified guide or an experienced hiker that that is familiar with the route. The route can be confusing and getting lost is a common occurrence on this trail. Even in good weather you need to be experienced with this hiking route up Table Mountain. Sure I have seen people hiking up India Venster for the first time and make it up, but on the other hand I have seen people hiking up and getting lost too.
Table Mountain is famous for its unpredictable changing weather, its strong South Easter wind, extreme temperatures and cloud cover. These are not ones to truffle with, especially on the India Venster hiking route.