Weather Advice
If you are visiting Cape Town it is always best to plan your trip up Table Mountain around the weather conditions. Schedule your hike or tour early into your stay and leave time to account for the frequently changing Table Mountain weather conditions that so often catch one out. Too many visitors chance it with poor planning in regards to weather. It's not as easy as just looking at the temperature. Visitors must look at all aspects of the Table Mountain weather forecast as wind speed, precipitation and cloud cover also play a vital role in visiting Table Mountain and are very often overlooked. If you are hiking Table Mountain it is important to study the Table Mountain weather patterns carefully and be prepared for unpleasant or dangerous conditions. Cape Town has a Mediterranean climate with mild, moderately wet winters and dry, warm summers. February is the hottest month and the coldest month is June. December is recorded for being the month with the most daily sunshine hours and the wettest month is July with an average of 100 mm of rain.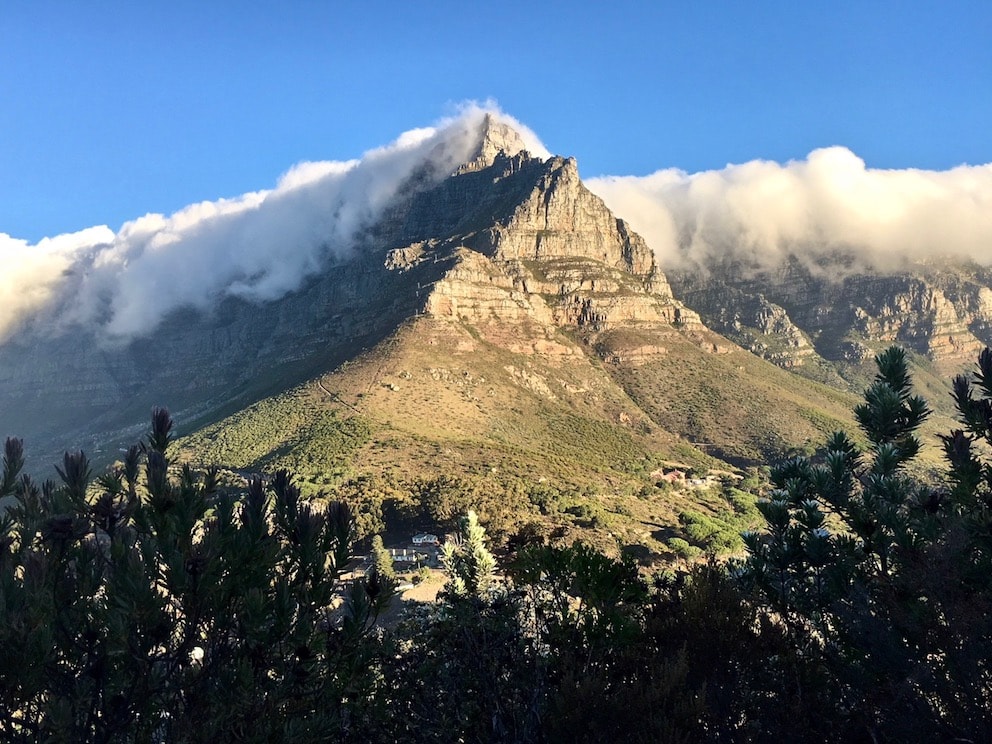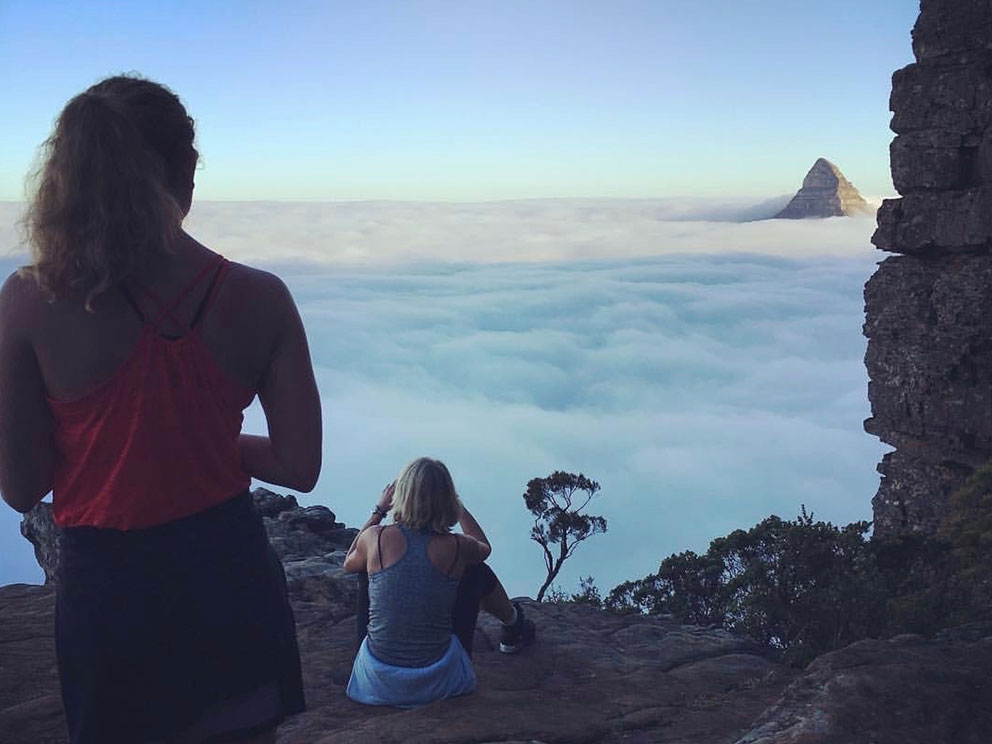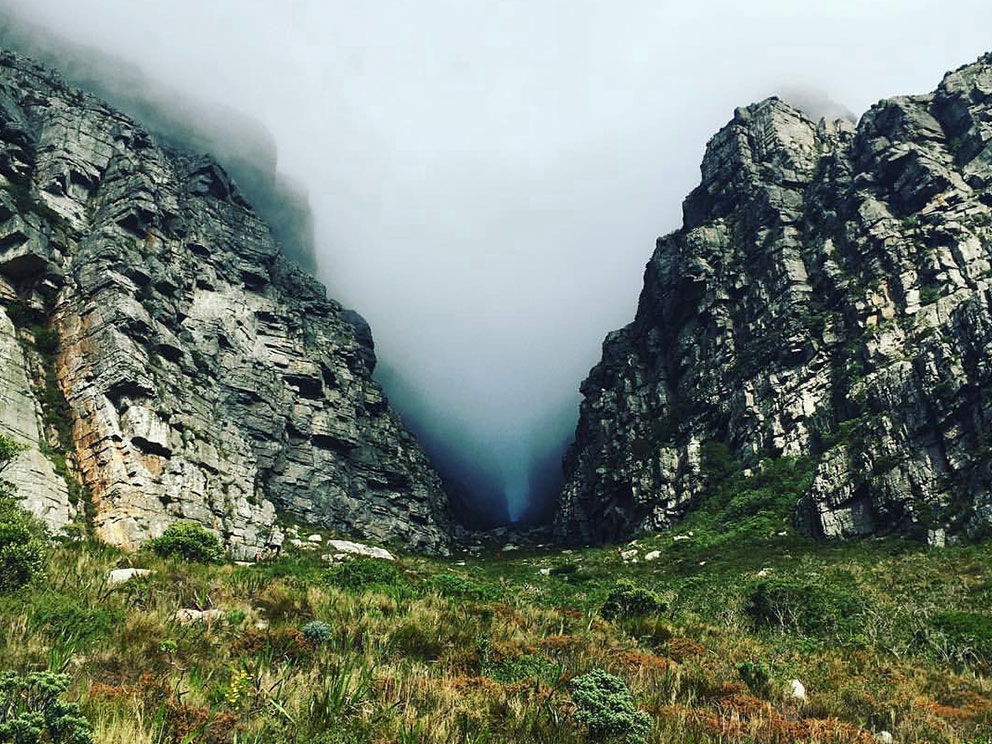 The best Table Mountain weather forecasts.
We advise visitors to analyse at least 3 different Table Mountain weather forecasts prior to your visit. On the weather forecasts, you may toggle between different measurements to change the preferred units in the settings. Weather is generally displayed in a 7 day forecast, although there are options to maximize
1. Windguru has stood the test of time and rarely disappoints. This Table Mountain weather forecast shows all aspects of the weather elements and has advanced option. To view the Windguru Table Mountain forecast and get information to download the app click here.
2. Wind finder is another favourite and is used by many adventures in Cape Town for all sorts of mountain activities and wind related sports such as surfing and paragliding. To view the Windfinder Table Mountain forecast click here or to download the app click here.
3. Yr is another regularly used weather forecast to aid in hiking and cable car visits to Table Mountain. Yr is an international weather platform and often used to plan adventures in Cape Town. To view the Yr Table Mountain forecast click here.
4. The Table Mountain Aerial Cableway station displays the weather conditions on their website on the top of the page and provides a link to a more detailed weather summary, to view the weather forecast on their website click here.
Explore our Table Mountain guidebook