There are various hiking routes on Table Mountain and choosing the best suited route for you and your group can be a bit tricky, especially if you are not a local hiker and familiar with the mountain itself.
It is with utmost importance that you know what you are getting yourself into when choosing your Table Mountain hiking route for many reasons; heights, scrambling, climbing, duration, fitness requirements just to name a few.
All hiking routes that summit on Table Mountain are strenuous, you need a relatively good fitness level to enjoy all of them, yes sure if you are not too fit you can take it slow and rest a lot, but then be prepared for it to take while. If you are really not fit – take the cable car or choose a route that takes you around Table Mountain instead of a route that summits.
If you are looking for a shorter hike, you will want to start your hike up Table Mountain around the lower cable car station. These hiking routes will generally get you up there the quickest, but remember the quickest also means the steepest, so be prepared to work hard. These routes summit close to the upper cable car station on Table Mountain and the cable car is commonly used to come back down. A round trip here usually takes around 3-4 hours. These are more commonly referred to as Table Mountain half day hikes. Platteklip Gorge and India Venster are the two most popular half day hike options.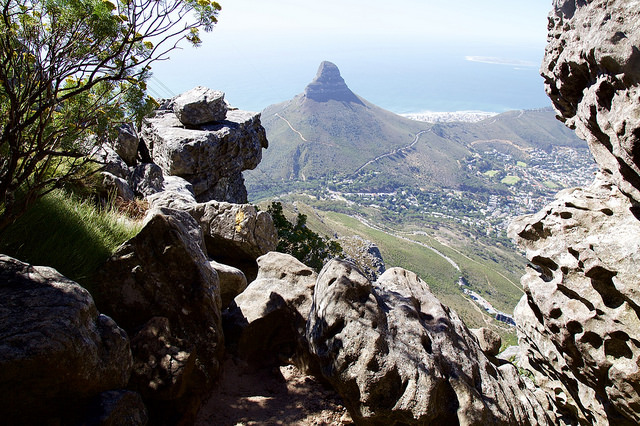 If you have a bit of time on your hands you can hike the eastern or western slopes of the Table Mountain range and summit on Table Mountain via the Valley of Red Gods or Jan Smuts Track. These hiking routes generally take 4-6 hours to complete and on these hikes you will see and experience a lot more of the mountain. You get to see the wild and wonderful things Table Mountain has to offer, away from the regular tourist trap. These Table Mountain hiking routes offer a truly beautiful and tranquil side that many don't have the pleasure to see. These are more commonly referred to as Table Mountain full day hikes.
Hiking the western slopes is commonly referred to hiking up the 12 Apostles. Here you will hike up the gorges and ravines of the 12 Apostles mountain range onto the Back Table and then make your way to Table Mountain via the Valley of Red Gods. These hikes are well known for the phenomenal rock formations and incredible views over the Atlantic seaboard. There are various routes up the 12 Apostles, the most popular 12 Apostles hiking route is Kasteelspoort.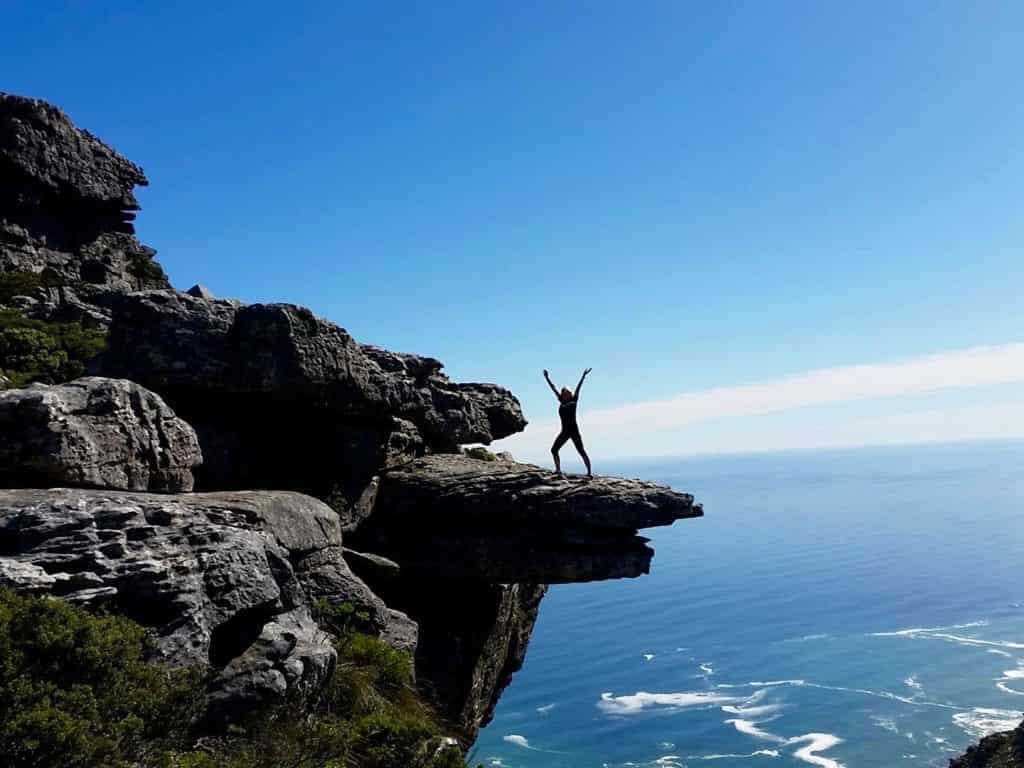 The eastern slopes offer somewhat a very different Table Mountain hiking experience. These routes ascend up Indigenous forest. Shaded most of the way up here you will enjoy nature at its best, with fresh smells and running water, ducking under trees and passing little wooden bridges. These routes can be tough and are generally steeper than those on the western side of Table Mountain. Once you reach the top, you will make your way to Table Mountain via Jan smuts track. These routes look over False Bay and the Indian Ocean. Skeleton Gorge is generally the favorite on this side of Table Mountain and starts off in Kirstenbosch Botanical Gardens.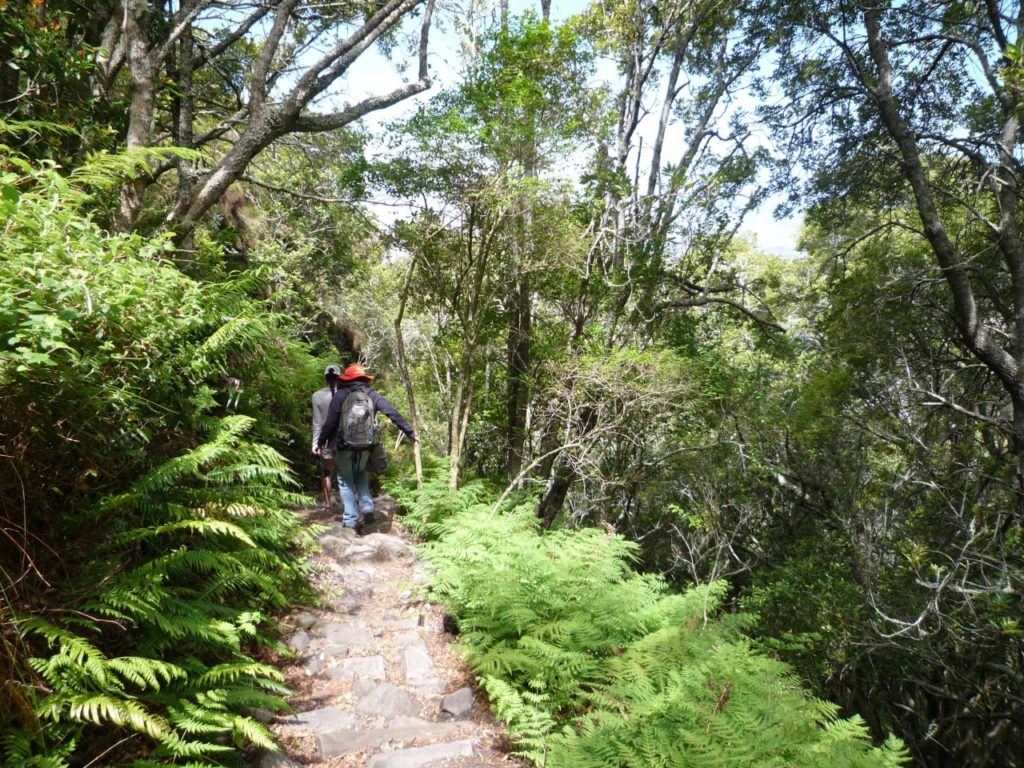 Sure it's rewarding to hike to the very top of Table Mountain, but if you aren't looking for a strenuous hike then Table Mountain offers some pretty unbelievable hiking routes that take you around the mountain instead. The Pipe Track hugs the western slopes, starring down at the Atlantic Ocean. The Contour path runs along the northern and eastern slopes. These Table Mountain hiking routes are generally level with a mild incline or decline from time to time. These routes offer incredible views and you can experience the mind blowing landscapes without hiking all the way to the top.