Stellenbosch lies about 50km from the Cape Town city center and is nestled at the foot of the Stellenbosch Mountain range within close proximity to Eerste River. Stellenbosch is known as one of South Africa's second oldest towns and what a beautiful town it is indeed. If you've wanted to visit a prestigious wine region filled with history and the charms of nature, then a visit to Stellenbosch will be a smart choice.
A trip to Stellenbosch will also take you deeper into the discovery of one of the oldest wine routes in the country and often when the name Stellenbosch is mentioned it is associated with the country's most superior wineries, restaurants and luxurious accommodation. Due to the beautiful oak trees that adorn most of the town's streets, it was fondly given the name "Eikerstad" or "Town of Oaks" when translated in English. The town combines a beautiful architectural blend of Victorian, Cape Dutch and Georgian style.
Shrouded in beauty, Stellenbosch enjoys envious scenery throughout the region. A visit to Stellenbosch or "Stellies" as the locals fondly named it is necessary if you're looking to experience nature, the outdoors and great wine.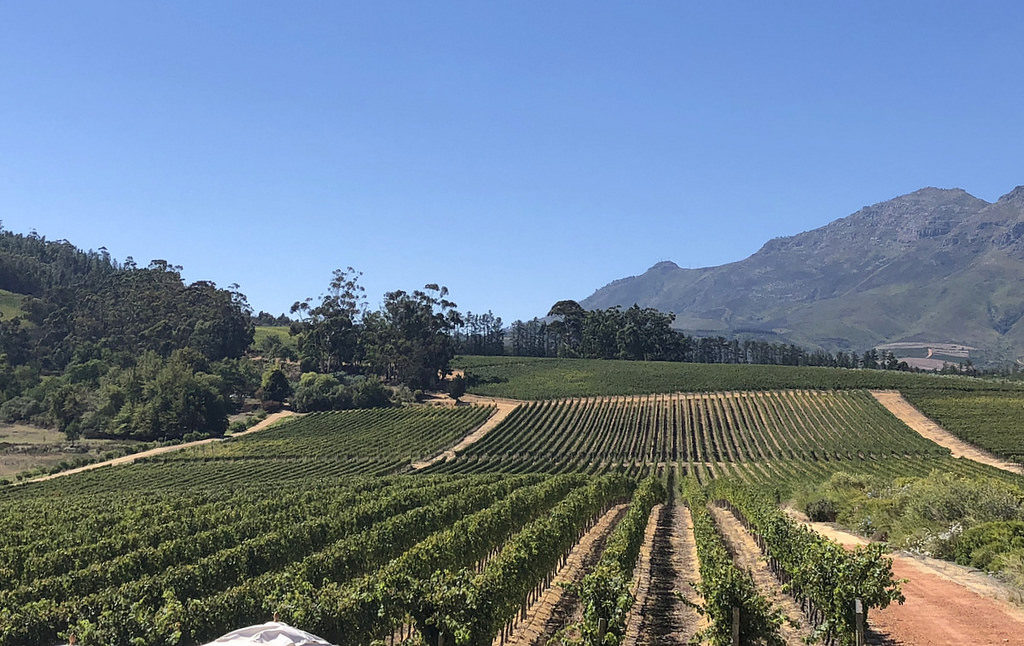 The Food Scene of Stellenbosch
While Stellenbosch is renowned for it's beautiful culture and superb winemaking, it is also big on great food. Exploring Stellenbosch will introduce you to a good selection of great foods and will inspire your taste senses with specialties created by homegrown chefs.
Many wines estates offer food pairing with some of the most interesting selections from delectable sweet treats such as dark chocolate and red wines to pancakes and Rieslings. It's not only food and wine pairings to enjoy on your visit to the beautiful wine region of Stellenbosch. Due to the young, relaxed vibe of this suburb, you'll find some great food creations in little side road eateries throughout the town. This is perfect even on an unplanned night out in the town with your mates, enjoying some rustic foodie experiences.
The great thing about eating in Stellenbosch is that it's young, lively and always exciting and more so relaxing. So when dining out you can simply enjoy whatever you're having with a wide selection of even the best comfort foods on offer. Here are some popular wine pairing and food combinations in Stellenbosch:
Succulent steaks with your red wine
Seafood specials to complement those white wines
Great tasting bubblies to enjoy with your sweet treats
Mouthwatering barbecued ribs and other smokey or spicy red meats with shiraz
Tasty grilled shrimp and veg with a selection of whites like Sauvignon Blanc
Of the big names, you'll see in Stellenbosch's food scene include Tokara, The Demo Kitchen, Delaire Graff, and the Kaapse Vonkel MMC Oyster Bar.
Accommodation in Stellenbosch
Stellenbosch is full of charming things to discover and beautiful as a whole. When choosing to stay here and find your ideal accommodation it goes without saying that you can get a little something for everyone.
The Stellenbosch region offers many different accommodation options and many of the wine estates cater for this as well. Before planning your trip to the beautiful Stellenbosch wine region, you first have to see what type of accommodation you're looking for. Here you'll find many great holiday establishments right in the heart of the busy town, or if you want, you can enjoy a self-catering guesthouse, which is more affordable, yet still lovely in every way.
If you're going big, you can rest assure that Stellenbosch also offers some amazing 5-star hotels and establishments throughout the region. In this way, you can still enjoy the finer more luxurious things in life..
The wine estates are always an excellent choice as it offers not only the picturesque wine farms and vineyards to wake up to each morning, but also the quiet country-like feel to it. Staying on a wine farm is a blissful experience and simply different from that of a regular hotel establishment in the city.
What great places can you stay in when visiting Stellenbosch?
Boutique hotels
Devon Valley Hotel
Eendracht hotel
Coopmanhuijs Boutique Hotel & Spa
Batavia Boutique Hotel
5-Star Luxury
Evergreen Manor and spa guesthouse
Lanzarac Hotel
Clouds estate
Banhoek Lodge
Delair Graff Lodges and Spa
Wine estate accommodation
Asara wine estate hotel
Languedoc farm
Belcharto Barns and Cottages
B&B and self-catering
Majeka House
Rhodes North Self-Catering
109 On Dorp
Rosenview Guesthouse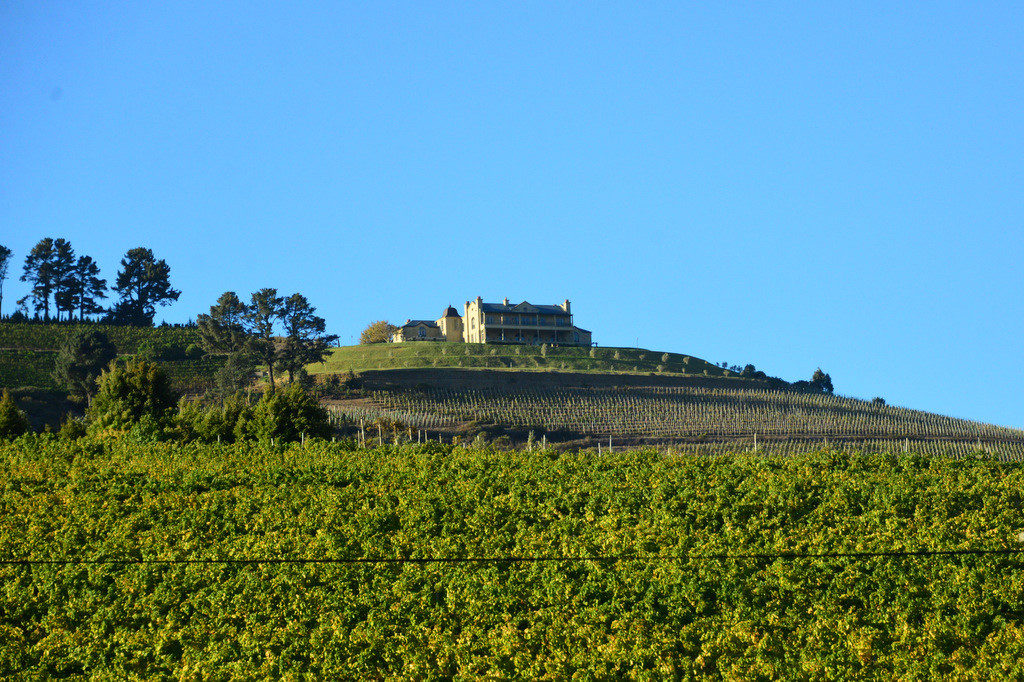 Wine esates and tasting rooms in Stellenbosch
Stellenbosch has a good selection of wine tasting rooms because of the many wine estates present in this region. Each wine tasting room offers visitors its very own special characteristics and charms. Wine tasting rooms here also give the visitor a chance to purchase from the selected wines grown in Stellenbosch and some other shopping opportunity. You can also meet the masters behind the wine manufacturing and mix with other like-minded individuals.
Some wine estates and wine tasting rooms appreciate advanced bookings to accommodate a limited amount of people because sometimes they are smaller than the rest.
Waterford estate
Waterford Estate is a privately owned wine estate nestled at the heart of the Blaauwklippen Valley in Stellenbosch. It is a magnificent 120hectacre property that shows off stunning greenfields, lavender, citrus groves and waterfeatures that adds to this magical-like place. The estate takes on a picture-perfect look that is Mediterranean inspired featuring Spanish characteristics.
Villiera Wines
Villiera Wines is a family run wine estate renowned for their production of Methode Cap Classique wines. The Villiera Estate is huge on nature preservation and it's here where you can also find the Villiera Wild Life Sanctuary, The Owethu Clinic and The Pebbles Project that is dedicated to the early childhood development.
Jordan Wine Estate
Winemaking duo Gary and Cathy Jordan have been perfecting their craft on this 300+ old wine farm since 1993. The estate is preserved to maintain its natural surrounds and combine the natural elements along with the best suitable equipment to create these prestigious wines.
Warwick Wine Estate
The Warwick Wine Estate has been voted number 1 on the leading Trip Advisor for 3 consecutive years. It is open all year and visitors can enjoy various tours including amazing gourmet picnic experiences, Vineyard Tapas and even a Big Five Wine Safari.
Spier Wine Farms
The Spier wine farms have been around for many years and are renowned for their wide range of quality wines, which are available at the wine estate as well as selected bottle stores. The Spier wine farms is no stranger to collecting great awards and have also won the Mundus Vini Old Mutual Wine Show of 2011 and known as the top performing SA winery at Concours Mondial de Bruxelles for 3 years.
Tokara Wine Estate
Tokara is not only beautiful in every way, but also features some of the region's top chefs who can masterly craft some of the most amazing fine cuisine including deli style foods. Tokara is perfect for a foodie's appetite.
There is plenty to see and do in Stellenbosch
When visiting Stellenbosch, you cannot afford to miss taking advantage of these great things:
Fantastic eateries including fine cuisine, bistros and coffee shops
Wine tasting on the many wine estates and wine farms
Exclusive wine tours
Great venues for special occasions
Hiking and walking trails
Shopping adventures
Historic museums
Music and food festivals
This beautiful region has seen many happy moments with couples tying the knot amidst the vast historic vineyards. There are also excellent accommodation facilities for holidaymakers and lots more to do. Stellenbosch offers visitors an array of fun things to do and places to explore, whether you're on a lower budget for your holiday expense or you're looking to spend lots more. In Stellenbosch you're spoilt for choice, from great eateries and outdoor adventures, to magnificent spa getaways.
Stellenbosch is not only about education and sports, while you're here you can enjoy every moment of shopping.  Boutique stores offer you a unique shopping experience with one of a kind items whether you're looking for a cocktail dress/suit or simply some fancy souvenirs to take home. There are also specialised rug shops, tile manufacturers, linen stores, antique stores, wine shops, bespoke jewellery stores, shopping centres, and the list goes on.
Enjoy live music and wine events, yoga training, a visit to Butterfly World and an insightful visit to the Rupert Museum. Delight in an outdoor experience and adventure with canopy tours, hang gliding, Segway tours and helicopter flights to name a few.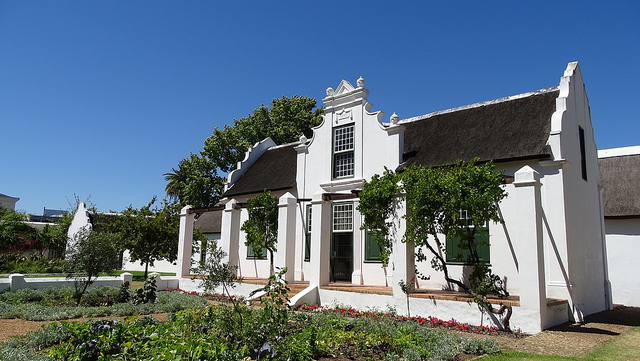 Activities in Stellenbosch
The region of Stellenbosch has a wide selection of outdoor activities to enjoy for nature enthusiasts such as hiking trails, forests, nature reserves like the Jonkershoek as well as a variety of vineyards to explore. Even though it's a town in itself, it makes for a tranquil escape from the real busy lifestyle as is found in the heart of Cape Town. If you are into golf, you'll be spoilt in choice as some of the regions best golf courses are in close proximity to the town center. Many people enjoy Stellenbosch as a beautiful holiday destination that offers various activities and adventures to partake in. Stellenbosch is also big on markets, festivals and events and there is bound to be something exciting on if you are going to be in the area. You don't have to be a couple in love to appreciate the lush beauty and romance of this stunning region making it fit for families, single travelers, couples and business associates.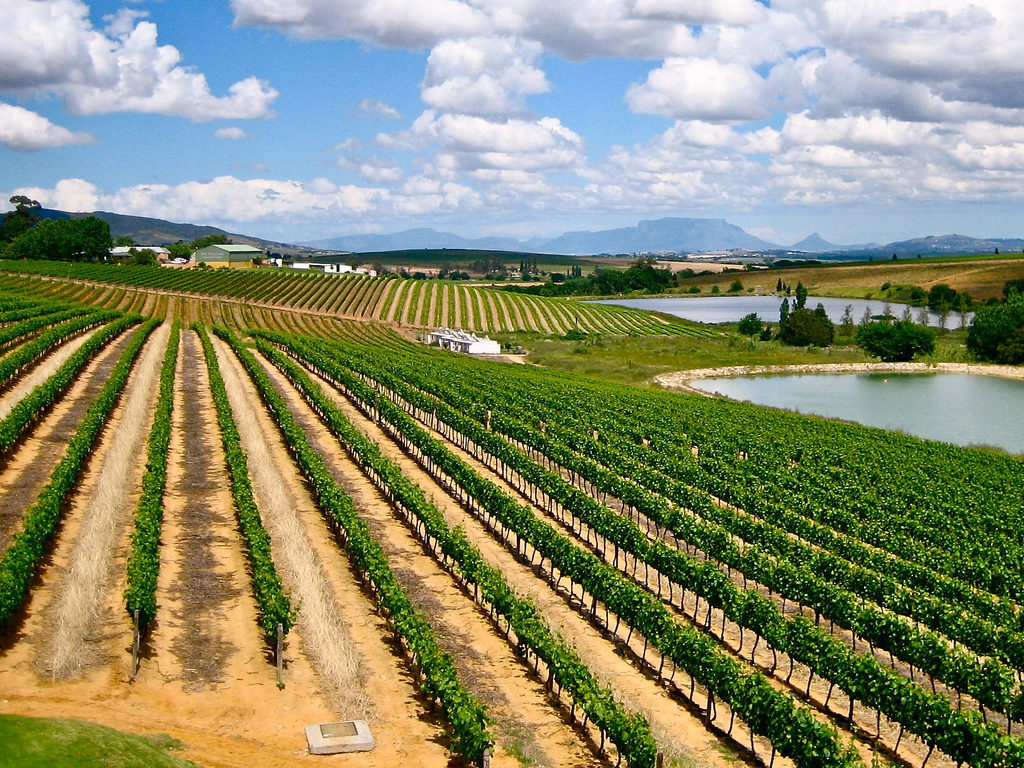 Wine Tasting in Stellenbosch
Wines from the Stellenbosch wine route draws inspiration from winemaking techniques that originate in France, Netherlands, and Italy and this inspiration continues to thrive and become even more perfect within the wine countries of South Africa, each adding its own signature. No trip to Stellenbosch is complete without sampling these wines for yourself and thus the region has a variety of wine tasting events and cellar tours to explore. Stellenbosch wine route has over 200 wine farms producing some of the country's best wines.
Being the most popular of all wine routes, Stellenbosch also has the most wine tasting rooms and wine estates in the Cape Winelands. Given the regions incredible wine history, Stellenbosch takes it's wine tasting sessions seriously and provides a 5 star experience at some of the finest tasting rooms in the country. The Wine tasting sessions in Stellenbosch will provide you with various wine tasting experiences, cheese and chocolate pairings and much more.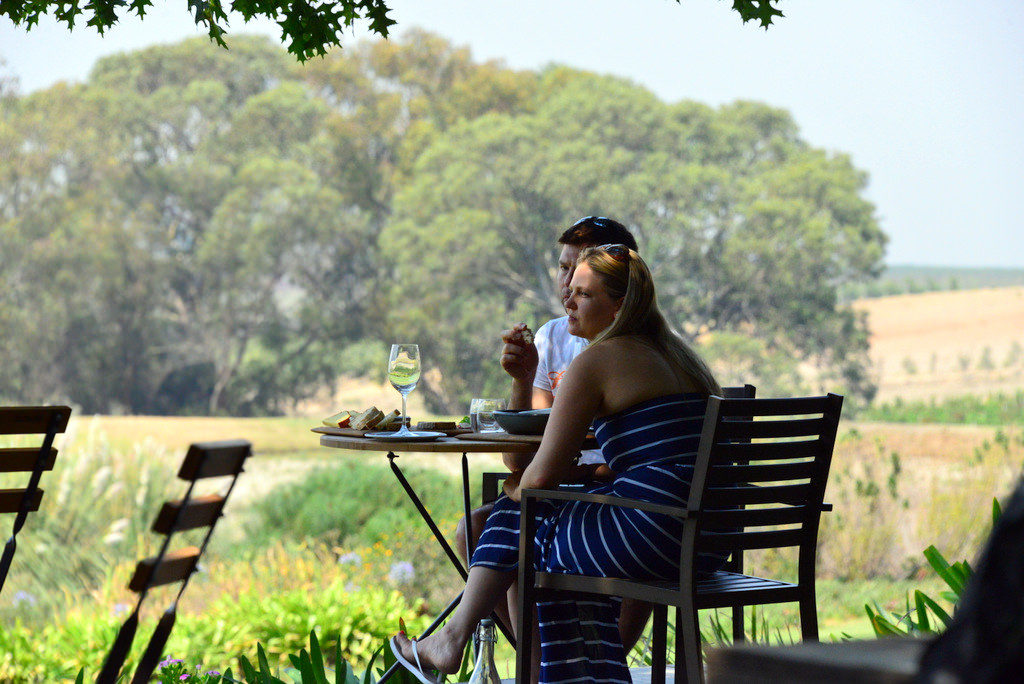 Wines from Stellenbosch
Stellenbosch wine country does South Africa proud, competing internationally and adding on to the awards and international recognition. Stellenbosch produces a number of wines that include reds such as:
Merlot or as the French interpretation calls it "the little black bird" and is easy to drink
Pinotage SA's top red grape variety
Cabernet Sauvignon popular throughout the world
Shiraz or formally known as "Syrah" is the world's most popular red grape variety
It's also more so popular for manufacturing award winning white wines including:
Chenin Blanc, a white grape variety with origins from the Loir valley France, popular for its vineyards
Semillon, a white grape variety grown in Bordeaux and South Africa
Chardonnay a popular green skinned grape produced and enjoyed in France, England, and South Africa.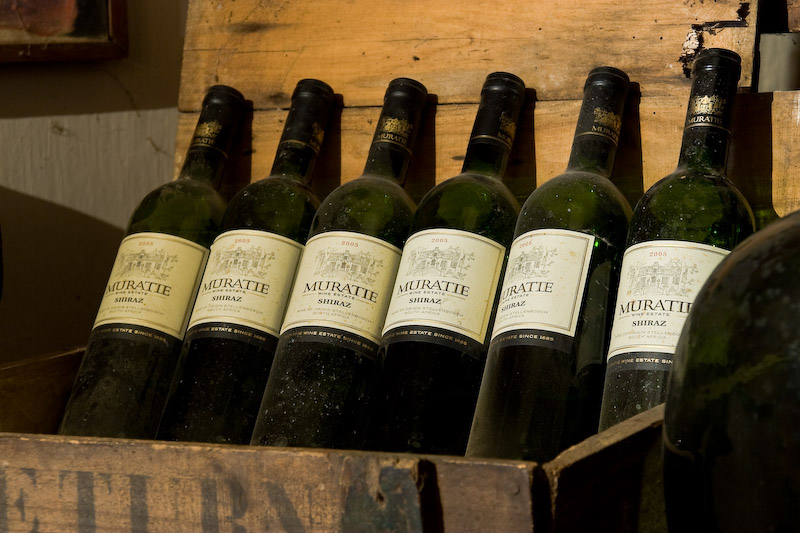 Stellenbosch wine tours
The best way to experience Stellenbosch is on a wine tour. Stellenbosch wine tours not only take you to the countries most spectacular wine estates, but these tours will take you into the town itself. This is something you will not want to miss, because the history of this little town is extremely interesting and full of exciting stories. Stellenbosch not only marks the second oldest town in South Africa, but it is also built of historic buildings filled with heritage and there is a lot to learn about it.
Stellenbosch wine tours are ever so popular because of the close proximity to Cape Town's city center. Stellenbosch is home to some of the countries most impressive wine cellars and you'll be sure to be taken around one or two of them on your wine tour. If you haven't visited Stellenbosch, then why not go on a wine tour and explore some of the most beautiful hot spots in Stellenbosch:
Full day Stellenbosch wine tours
Half day Stellenbosch wine tours
Stellenbosch wine tours on segways
Private tours in Stellenbosch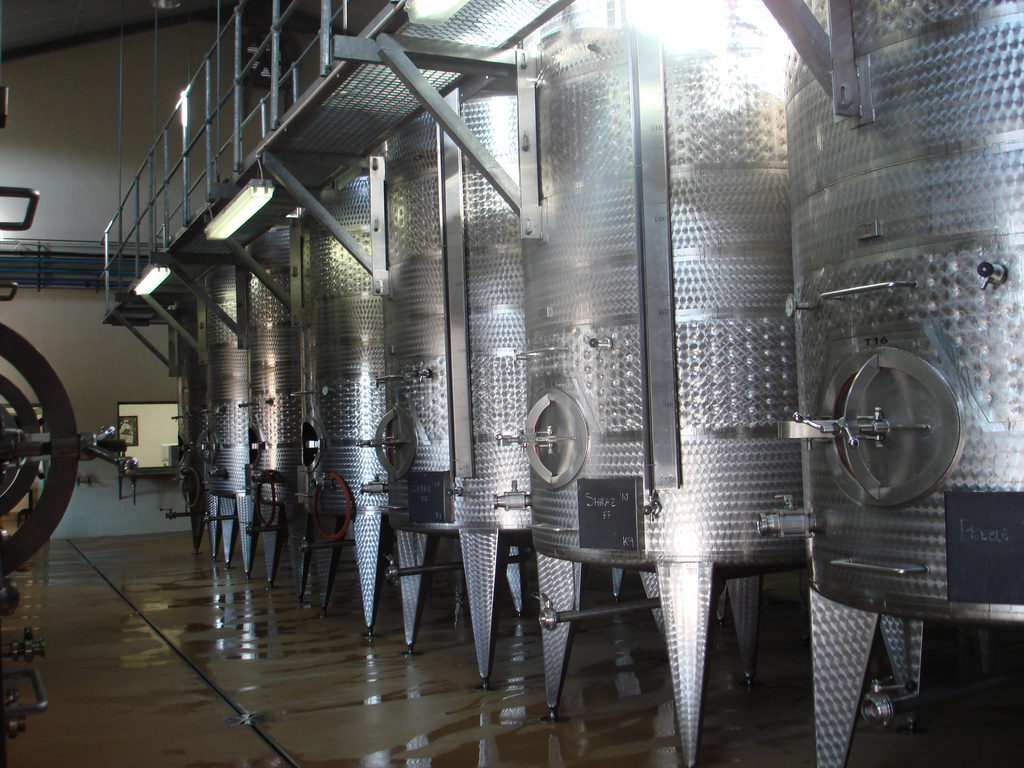 History of the wine making industry in Stellenbosch
When the Dutch came across the region of Stellenbosch it became clear that this area was ideal for agriculture because it was already thriving with good soil and natural surrounds. Some of the first vineyards were planted in the late 1600's by Dutch governor Simon van de Stel.
The 1880's saw the establishment of winemaking and even as early as this, a close study regarding the science that goes into wine production and the wellbeing of grapes. Today the Department of Viticulture and Oenology at Stellenbosch University which forms part of the agricultural faculty was implemented by Professor AI Perold also fondly known as the Father of Pinotage.
During the 1970's Stellenbosch was recognized as one of the first regions to officially establish a wine route. In this way, people of the public were granted the liberty to discover what goes on behind the winemaking scene, how the grapes are nurtured on the farms and harvested for the deluxe wines that are produced here.
Education roots within this region were established since 1859 and the world-renowned Stellenbosch University was founded in 1918 and is one of the leading universities on the African continent. The Stellenbosch wine route continues to flourish and thrive in tourism and has become a fine region for investment.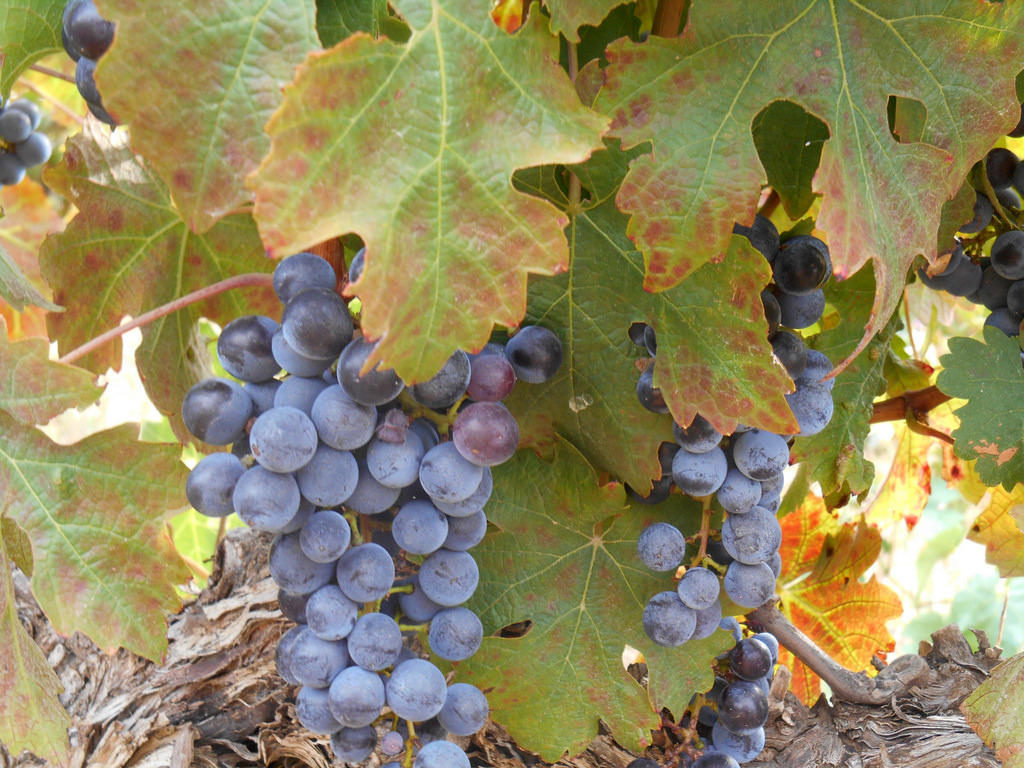 Getting to Stellenbosch
Stellenbosch's close proximity to Cape Town city centre makes travelling easy with several public transportation methods available.
Travelling by air
When travelling by air you'll be landing at Cape Town International, however, connecting flights may be in order for those connecting in another province like Johannesburg at OR Tambo International or Durban's King Shaka International before heading off to Cape Town.
Travelling by car or coach
Road travel is an affordable means to get to your destination, even though it takes more time, it definitely allows for more sightseeing and cruising through some magnificent hidden places that may not otherwise have been seen if travelling by flight.
You can choose to rent a car and are required to have an international driver's license for your stay to permit driving on SA roads if travelling from abroad. There is also coach transportation companies that offer air-conditioned vehicles and comfortable seating.
Travel from Cape Town to Stellenbosch
It's easy to get in and around Cape Town by simply using the roads. These days most people use Google Maps, GPS and for some the classic paper road map still does the trick getting them from point A to point B. Travelling to Stellenbosch via your rented car or own car for that matter doesn't take too long. However, the estimated time of arrival can change depending on traffic and roadworks. Here are two simple routes to choose from.
Via the N2 and R310 (Estimated time 44min)
Via the N1 and R304 (estimated time 50min)
Once settled in the picturesque, rustic town of Stellenbosch, you can also choose to rent a bicycle and skip on traffic delays and instead really enjoy the countryside lifestyle at its best. However, for all the beauties and excellence that Stellenbosch offers, you cannot go wrong when you experience this town, the popular Eikenstad for yourself. Stellenbosch wine tours can also be easily arranged with a trusted tour company as well as other fun things to do.