The best hike on Table Mountain is India Venster, it takes a total time of 3 hours to complete and covers a total distance of 3km. This has factored in rest breaks and an average fitness level.
Saying India Venster is the best hike on Table Mountain is really my individual opinion. Trust me it is not easy to choose as each Table mountain hike is absolutely incredible and are all quite different in a lot ways. It would really depend on the individuals expectations. So the best hike for me may not be the best hike for you.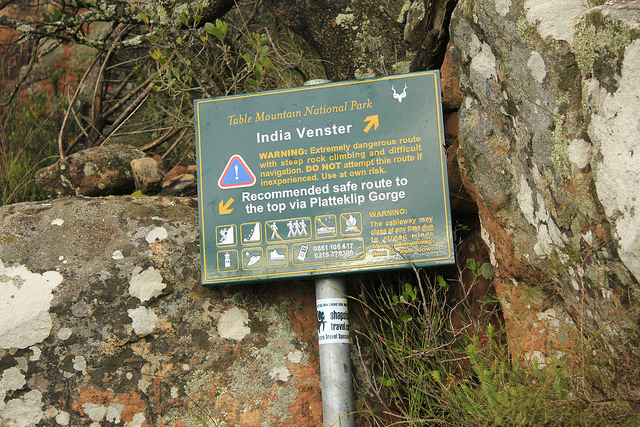 In my opinion India Venster is the best hike on Table Mountain for many reasons. India Venster is a good all round hike. It's exciting, it's not too long, the views are out of this world and you are surrounded in amazing scenery throughout the hike. You also get to ride the cable car down afterwards if you wish, which is always a plus for me.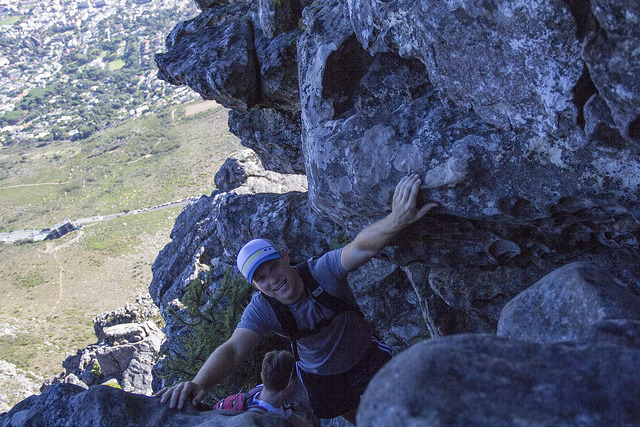 The India Venster hiking route up Table Mountain is renowned for its scrambling sections, for me this puts adventure into the hike.  This does put a few people off which is a pity because it's really fun, unless you really don't have a head for heights. There are several scrambling sections on India Venster, but you don't scramble the entire way. You hike up and scramble over sections from time to time. There are staples and chains installed in the rocks to assist hikers.
This Table Mountain hiking trail starts on the northern slopes over looking the city and just before the summit you cross over to the western slopes. This is probably my favorite part of the hike, it feels like you have crossed into another world. From here onward the more shaded western slopes brings a different variety of flora with little streamlets and a slightly wetter terrain. Here the views now transform as you leave the city side of Table Mountain and stare over the 12 apostles and prestigious Atlantic seaboard.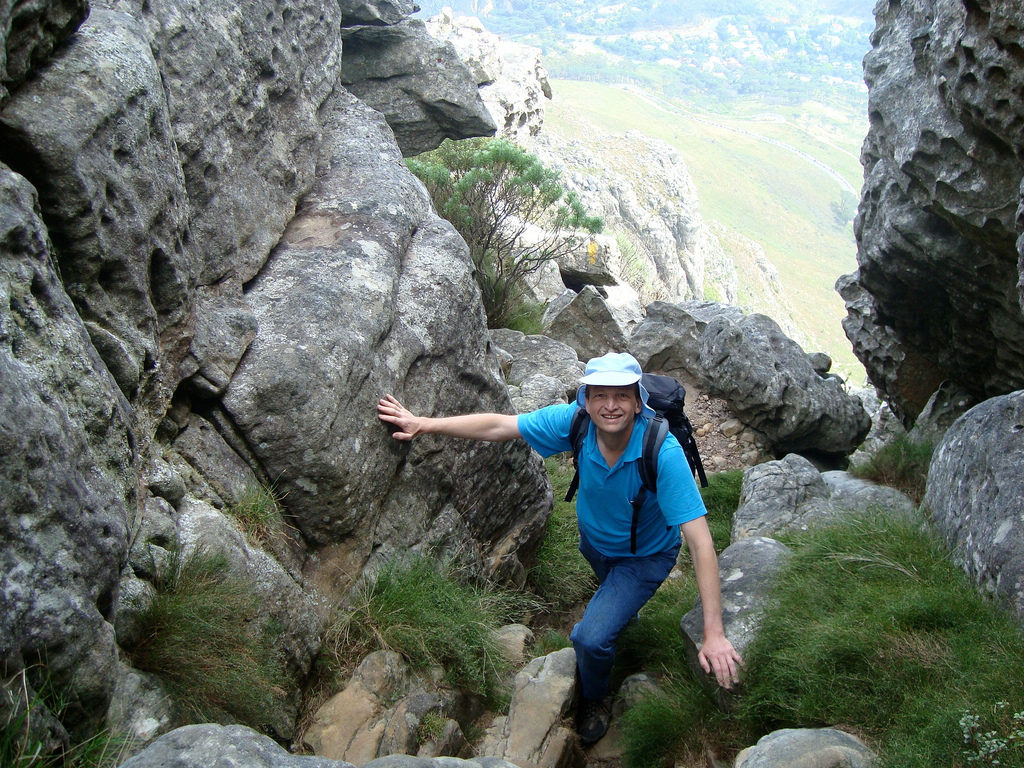 India Venster is a half day hike. It can be done in as little as a couple hours, but I wouldn't rush it. There are some incredible view points and fantastic photo locations so take your time on this Table Mountain hiking route up India Venster.
Getting back to the question at the start: What is the best hike on Table Mountain? Now this would really depend on the individual. If you are not a big fan of heights I would hike Kasteelspoort another beautiful Table Mountain hike with mind blowing views and incredible scenery. My third favorite hike on Table Mountain is Skeleton Gorge – a little different on this route as you will be hiking through indigenous forest up the eastern side of the Table Mountain range.
There are so many routes up Table Mountain to choose from. Selecting the correct route for you is very important, so make sure you research your route thoroughly or ask a Table  Mountain hiking company for advise.