The best time to hike Table Mountain is before 6:30 am in the summer months. But of course it is not always as simple as that. There are many time factors that one must consider what is best when planning to hike up Table Mountain.
Early mornings are generally the best time to go, but when I say early, I mean early. Leaving as late as 8 am or 9 am may already be too late. Below are various guidelines to assist you in choosing the best time to hike Table Mountain:
Firstly lets look at the temperature, Cape Town has a Mediterranean style climate, with warm summers and mild, moderately wet winters. There will be many days where you can set off a bit later and still be ok with the temperature, but in the hotter summer months; November, December, January, February and March you will need to leave early to beat the South African summer heat. Temperature quickly heats up to over 20°C in the mornings over these summer months and later in the day seeing temperatures over 30°C is not uncommon.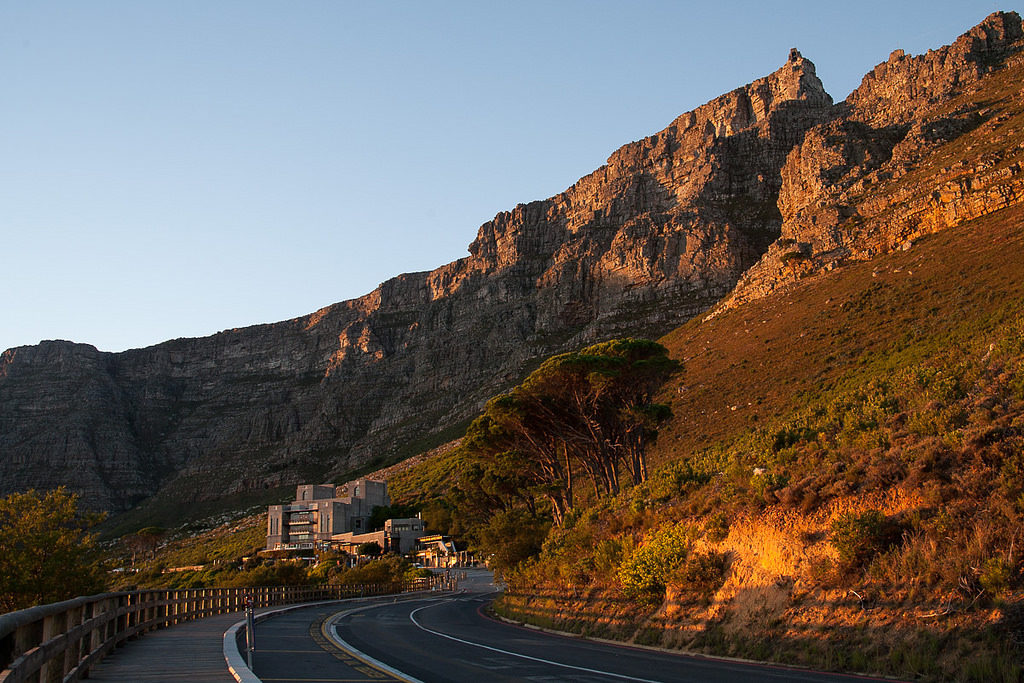 Factor in all weather conditions into your starting time. Table mountain is home to gail force winds, cloud cover, rain and extreme temperatures, so be sure to time your hike carefully. You may find your hike may start off with good hiking conditions but, be aware Table Mountain weather conditions change frequently throughout the day, choose your time carefully and pay attention to forecast wind, rain and cloud cover. Plan for the worse and always be prepared with suitable clothing for unforeseen weather conditions.
Beat the crowds – during the weekends and school holidays it can become extremely crowded on specific routes, especially Platteklip Gorge and around the upper Cable Car station. Although many Table Mountain hikers have the same idea to start their hike in the early hours of the morning, it's not nearly as crowded later on in the day. Generally the earlier you start your Table Mountain hike the less crowded it will be. Most hiking routes on the eastern and western routes don't get as crowed therefore, start times here have less impact on crowds.
If you are planning a hike up Table Mountain and a ride back in the cable car, you can expect to wait as long as 2 hours if you arrive around lunch time the summer months. So make sure to start your hike up Table Mountain early and time it to beat the queues. You can even plan your hike to summit Table Mountain before the cable car starts running, a spectacular way to see the plateau in silence ,before the restaurant becomes alive and the workers begin there day. If you are planning to take the cable car down, make sure you leave yourself plenty time to complete the hike, the cable car stops running in the late evenings and due to bad weather conditions (strong winds).
Winter hiking on Table Mountain is often debated by many local hikers as there preferred time of year to hike. There will be days in winter when the sunshine's and you will see temperatures around 20°C, these days are ideal for long ventures exploring Table mountain. I would still favor summer overall, as there is more chance of clear sky's and and generally on a daily average – more pleasant conditions. Starting hikes very early in winter will regularly see lo w temperatures between 5 – 7°C degrees, waiting a little later in the morning often makes a big difference and a more comfortable time to hike. Table Mountain hiking routes are far less crowded in winter and bear in mind the cable car times are different too.
Saying that we all know that not everybody is a morning person and Table Mountain can be hiked throughout the day. If you are looking to start your hike later in the mornings and afternoons be sure to plan your hike carefully.
Direct sunlight will play a vital role in timing your hike up Table Mountain. Direct sunlight and extreme heat cause exhaustion, dehydration and sunburn, so be prepared and plan carefully. The sun rises over the eastern slopes and moves around to shine down on the northern and western slopes throughout the day. This does give hikers opportunity to hike the shaded eastern slopes later in the afternoons, but remember the air temperature is still high, so the mornings will still be the preferred time to start a Table Mountain hike on these slopes.
Don't get stuck in the dark. Timing hikes in the afternoon are vitally important. Always leave yourself with plenty time in hand and prepare for the worse. Planning a sunset hike is risky, careful timing here is crucial and should be planned by a competent person, as paying attention to your starting time – your finishing time is of great importance too.
All round starting your hike early brings out the best of Table Mountain, experience mother nature at her best with a more peaceful and tranquil experience there are times where you will not see a person in site if you set off early enough.