Family activities in Cape Town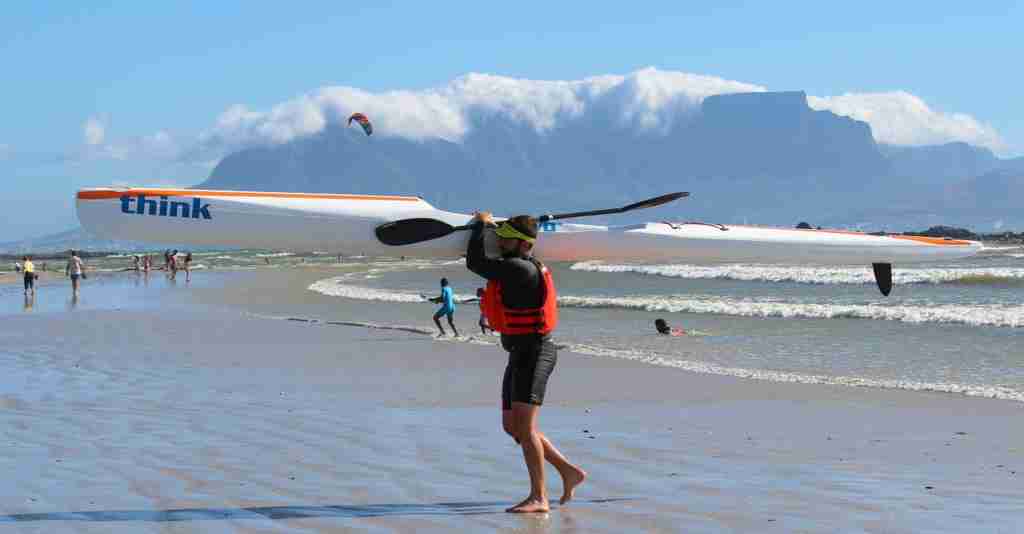 Touring to Cape Town, South Africa is something that you will not ever forget. However, there are many people that want to take their children with them, when they are visiting foreign countries. This is what is making Cape Town even more special. There are a huge variety of family activities that you can choose from in Cape Town. Activities that you as well as your family will enjoy. These are the top family activities that you can do with your children and still have the time of your life that you will remember forever.
Go Karting
This is something that you can do as a whole family. You can race against each other with go-karting. This is especially fun if you have a couple of boys that love riding these sorts of thing.
There is a great go-karting track in Cape Town. You don't need to worry about finding one because there is actually more than one track in Cape Town that you can visit. You will see that it can be huge fun to ride on these go-karts and to enjoy some time as a family. You don't need to have any skills and you can just have fun. Even if you are an adult. There is no reason why you can't enjoy this with your children. This might be something that isn't ideal for toddlers, but for the older children, this is something that they will love to do.
Visit the 2 oceans aquarium
Combining having fun and learning by visiting the Two oceans aquarium in Cape Town. You might have visited other aquariums in other countries as well, but there is just something special about the aquarium in Cape Town.
You will be able to see dolphins, sharks and all kinds of sea creatures. This is really a lot of fun, and a great activity to consider if it is cold or raining outside. You don't' need to wonder what you are going to do to keep your children busy during the colder days. For young and old, this will be an experience that you will not forget easily.
Going up Table Mountain, using the cable cars
Many parents are afraid to take their children up to the top of Table Mountain. This is because they are scared that the cable cars aren't saved enough. However, this isn't the truth at all. There are many reasons why this is something that you should consider doing with your children. Children of all ages can ride in the cable car with their parents.
They will experience something that they will not experience ever again. There isn't any other place on earth that has a mountain similar to Table Mountain. The mountains might look similar, but when you are at the top, you will realize that Table Mountain is the only mountain that is really flat on the top of the mountain. On top of the mountain, you can have a picnic with your children and enjoy the view with them. Or, you can go sit in the restaurant and order something delicious to eat. There will be something for your children to enjoy as well.
Walking with the penguins
Yes, you can really walk with the penguins. In their natural habitat. And, you can take your children with you, it is completely safe.
There is a beach, called the Boulders Beach. On the beach, there are penguins staying and breeding. The best thing is that they are used to humans. You can walk with them and see them up close and personal. The only rule is that you aren't allowed to feed the penguins. Not even fresh fish. They are wild and needs to feed themselves. This is a great experience and learning experience for children of all ages.
If you don't want to walk on the beach among the penguins you can go by boat, and see the penguins from the ocean. Giving it a completely different view of the beach and the penguins. You even might see a penguin swimming near you, when you are on the boat.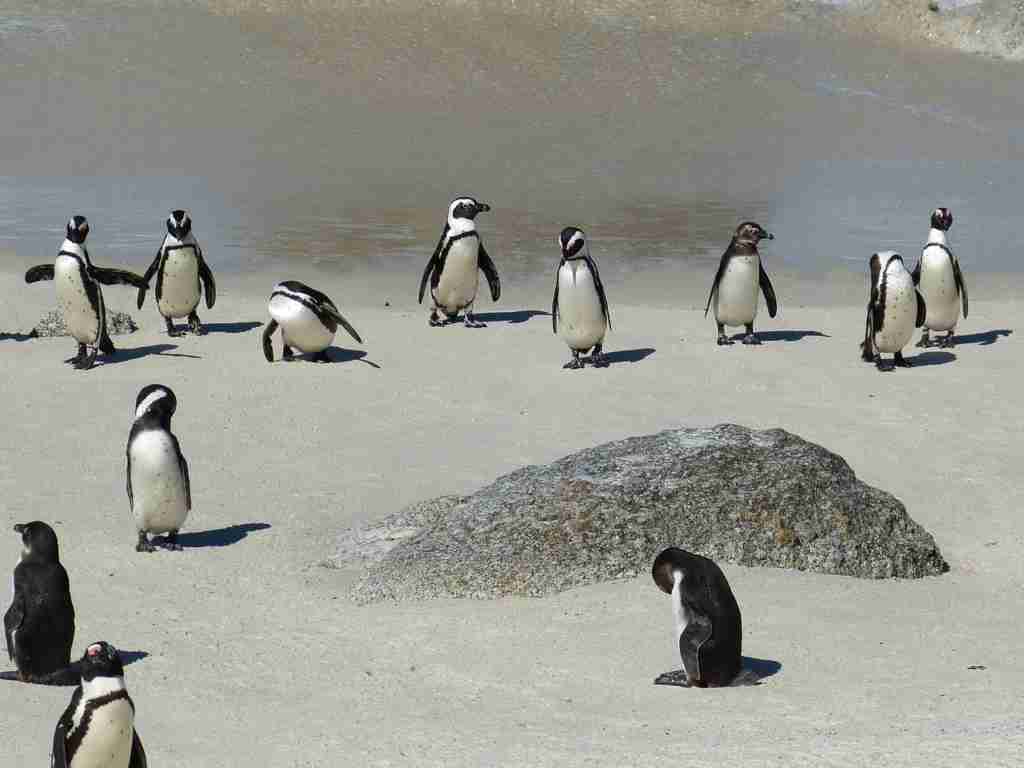 Having fun at the trampoline park
This is the one activity that you should enjoy with the younger children. This doesn't mean that the older children will not have fun at the trampoline park. However, this is an activity that younger children enjoy the most.
The trampoline park is a building where you will only find trampolines. From wall to wall. Many people are choosing this activity when it is raining or cold outside. This is a great way to keep your children busy.
It isn't expensive to take your family to the trampoline park. This is why so many locals are choosing this activity during the holidays and colder days. Because it is budget-friendly. This is also why it is recommended for tourists. This will be an experience that you will enjoy for a very long time. At the trampoline park, age doesn't count.
Water activities on the beach
Just like at any beach, there are a large variety of water activities that you can enjoy. These activities might only be available during the summer time. This is because the ocean water is freezing cold during the winter time.
Water activities like surfing, kite surfing, and swimming are just to mention a couple of things. And, while your children are enjoying the water activities, you can sit and relax on the beach. Having an eye on your children. Because of the different beaches that Cape Town has, you will find different activities on different beaches. With doing just a bit of research, you will be able to get to enjoy different water activities before you return to your country.
Visit the water park
If you aren't in the mood for the beach, but you still want to cool off with your family, then going to the water park is recommended. There are a huge variety of slides that you can enjoy. The water park is just about half an hour's drive from Durban. It is near a beautiful beach where you can relax before returning to your hotel.
The great thing about the water park is that there are activities for adults, for teens and for younger children. There are a total of 5 waterslides, put-put and a jungle gym to enjoy. Making sure that there is something for everyone to enjoy. The slides are safe, and your children will not be in any danger. This is a great way to spend one of the hot summer days in Cape Town.
Robben Island
If you want to teach your children more about South Africa and the history of South Africa, then you should take the day tour to Robben Island.
Robben Island was a prison up to a couple of years ago. Robben Island was the prison where prisoners from the apartheid were held. Nelson Mandela is just one example of a prisoner that was held there. Now it is a museum and you can take your family there to see how they were living and learn about the prison and prisoners. It is interesting and a great learning experience. However, this isn't just because of the prison that Robben island is such a great tourist attraction. This is a great island that is giving you a beautiful view of Table Mountain and Cape Town. A great place where you and your family can have a picnic at.
Make a list of things that you and your family enjoy doing
Before you are going to Cape Town with your family, there is one thing that you should do. You should make a list of all the things that you and your family enjoy doing. This will make sure that you will find the activities that you can all do, so much easier.
You can even start doing research to find the nearest place for enjoying these activities. Because Cape Town is a holiday destination, there are a huge variety of things that you can do with your family. By making the list, you will make sure that you are considering everyone's needs. Making sure that everyone is going to enjoy Cape Town.
Cape town has really a lot of activities that you can enjoy with your family. But, because people don't really know about these activities, or didn't do research about everything that they can do with their children, they don't find all the fun things to do.
Cape Town is a place that is perfect for the whole family. If you want to tour to Cape Town, South Africa, the one thing that you need to know is that there is a huge selection of activities that you can choose from to enjoy with your family. But, because there are so many things that you can do there, it might be a good idea to get as many information about family activities as possible. This will make sure that you are going to have as much fun as possible with your children at a great place like Cape Town.