Combining a Cape Town holiday and a safari tour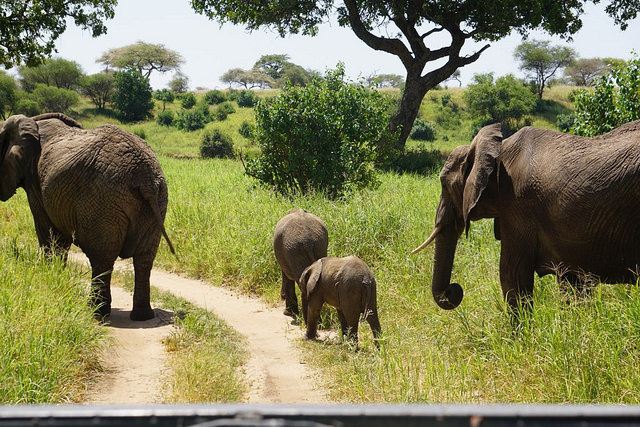 Yes, you can combine a Cape Town experience and a safari holiday into one. It doesn't mean that you need to travel long distances to experience both. The only thing that you need to know is how you can do both. Getting to experience all the activities in and around Cape Town, and to have a safari tour or two. When most people think about Cape Town, they think about the ocean, the weather and all the historical places that you can visit. But, they don't realize that there are some great places for a safari tour as well. You most definitely can combine a Cape Town holiday and a safari tour together. Here is how.
Firstly, plan your holiday very well
If you think that you can just arrive in Cape Town and start enjoying your holiday, then you should think again. Planning your whole holiday is something that you should do. Otherwise, you might not get to all the Cape Town activities and a safari tour.
Just having a great time, relaxing doesn't require pre-planning. However, if you are looking for a South African holiday visiting all the attractions, should be planned very well. This is because of the large number of activities and safari options that you do have. By knowing the number of days that you are on holiday, and the activities that you want to visit, you will be able to get to everything, and still have time for going on a safari tour. Let you leave South Africa without any regrets.
Places for your Cape Town safari tour
Cape Town isn't just about the beach, the ocean, Cape point, and Table Mountain. There are so much more to this great place. And, this also means a large variety of safari tours that you can go on.
You just need to know what is your priority. Going on as many safaris as possible, or going on one safari and enjoy Cape Town for the rest of your holiday? In and around Cape Town, there are a lot of different places where you can stay, for getting a great safari experience. The bush holiday that every tourist is dreaming about. With doing a bit of research, you will be able to know all the places you can go to for a safari tour around Cape Town. Some might be a short distance, while other might mean that you should stay overnight. But, they will both give you a great experience.
Getting the best of both worlds
Getting the best of both worlds. Getting to swim in the ocean while you are in a reserve park, enjoying the wild animals and fauna and flora.
The Westcoast Nature reserve park is the park that you should see if you want to have the best of both worlds. This is a nature reserve park that is on the coast. Meaning that you can see wildlife and sea life creatures on the same day. And, you should also not forget that you can swim in the ocean as well. Everything in the same nature reserve park. For one fee. You will not be able to get this bargain again.
There are reserve parks where you can do whale spotting and dolphin spotting as well if you are looking more than just a wildlife safari.
List of Cape Town activities that you should get to
If you are new to Cape Town, and never have visited this great city before, then you might find it hard to know which activities and attractions you should see. This can make it difficult, because of the huge amount of different activities and attractions in and around Cape Town. With this list, you will make sure that you are going to see all the important attractions in The Mother City before you are going back home again.
Table Mountain: You can't leave Cape Town without going to Table Mountain. You might want to watch the weather so that you don't find the mountain close on the last day of your holiday. This is a unique place that you can visit. Walking on the mountain, eating in a restaurant and getting the best view over Cape Town and the ocean.
Robben Island: Robben Island is the island near Cape Town. This is better known for the prison that was built there, years and years ago. Now, this is a museum that you can visit, to get the feel of the place, when there were still prisoners at the jail. Going on a day tour to Robben Island is one of the top 5 things that you should do and see in Cape Town.
The penguins on Boulders beach: Yes, you can really walk beside the penguins when you are visiting this beach. This is an experience that you will not get at any other place. You can swim with the penguins and even walk with them. The only rule is that you aren't allowed to feed or to touch them.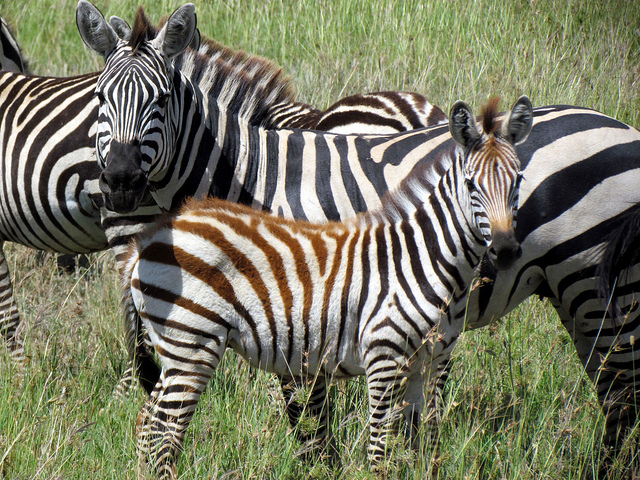 List of Nature reserve parks and private reserve parks
Now that you know the top three attractions in Cape Town that you should visit, you might also want to have a list of nature reserve parks and private reserve parks that can visit. Some of them, you can go on great safaris. While the other is a park where you can walk and enjoy the nature and the smaller animals that you can in the area. If you love nature, these parks should also be on your to-do list.
West Coast National park. We have already talked about this park earlier in the article. However, this is such a great place that it is worth mentioning again. This is a National park where you can enjoy the wildlife and the sea life at the same time. And, don't forget your swimwear, because you can swim in the ocean as well.
Grootbos Nature reserve. This is a paradise for those that love nature, flowers and great scenery. This is just outside Cape Town and will give you a variety of things and activities to do. If you are lucky, you might even see a dolphin or whale in the ocean, when you are at the highest point of the nature reserve.
Don't forget the wine route
You should not forget the wine route as well. This might not be a safari, or in Cape Town, but this is something near Cape Town that you still need to visit. This is a beautiful route, where you can see vineyard as far as what you can see. Wine tasting gives you some insights about South African wine, and you even might find yourself buying wine that you can take with you, home.
This is a great activity with friends and family. Just remember that this isn't really an activity for people with smaller children.
Last tips to make your holiday unforgettable
With the knowledge about how you can combine a Cape Town holiday and a safari tour, you will be able to experience a holiday that you will never forget again. One day you are at the beach, the next day you are sightseeing and then you are going on a safari. But, you can even make your experience better with these tips.
Know what attractions is the most important to you. Is this a safari tour, Table Mountain or the historic buildings in and around Cape Town? If you know the most important attractions that you want to see, you will know what attraction you should visit first.
Make a list of all the things that you want to do and see on your holiday. This will make sure that you aren't overwhelmed and not able to remember all the important attractions that you were searching online before your holiday started.
You should also consider the weather. This is one thing about Cape Town. The weather is unpredictable. You might wake up to sunshine, but within an hour it can be just mist and rain everywhere. Making your plans for the day disappear into thin air. So, having a plan-B for a rainy and cold day is important as well.
The last thing that you should think about. Your budget. Some attractions are more expensive than other attractions. This is why you should make sure that you are going to have enough money in your budget to enjoy everything. You don't want to run out of money before your holiday ends.
Cape Town and a Safari tour? Is this really possible to have both in one holiday? The answer is yes. You can have both, without traveling to other parts of South Africa. If you remember all these attractions, then it is easy to make sure that you are going to remember all these information and tips. It isn't necessary to choose between the attractions in Cape Town and going on a popular South African safari. You can really get both without compromising anything. From Table Mountain to West Coast National Park. Everything in reach, when you are in Cape Town.