Experience Cape Point without missing out on anything
Cape Point. A place that so many tourists forget about. People know about Table Mountain and other attractions in Cape Town, but they forget about Cape Point. This is where the two different oceans meet. This is the end-point of Africa and South Africa. But, this isn't all that you need to know about Cape Point. There are a lot of attractions that you can see, and activities that you can do.
This is one of the most beautiful points in Cape Town. Some say it's even better than Table Mountain. Before you decide that this isn't going to be on your go-to list, they should make sure about everything you are going to miss out on. It might be somewhat of a hike to get to the edge of Cape Point, but then you will be standing on the end of Africa. A place where not many people are able to get to. This is everything you need to know about Cape Point and why this is something that you should try to visit, during your Cape Town stay.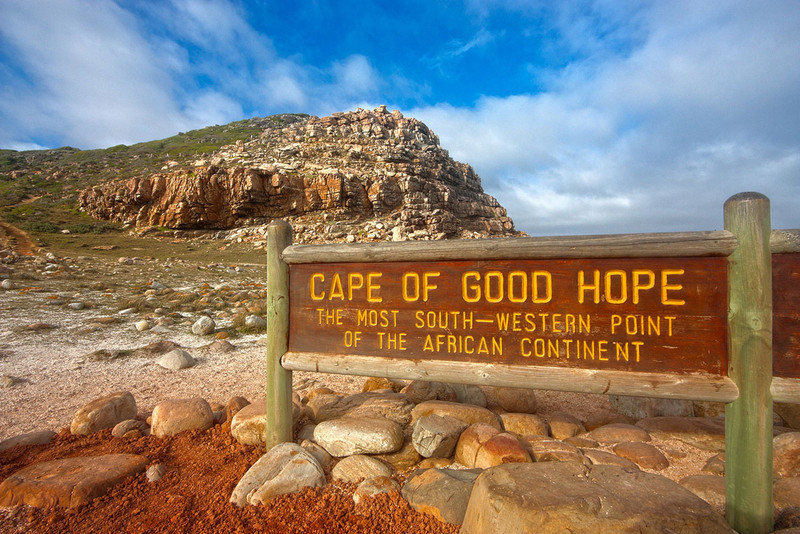 Cape Point lighthouse
Something that you should not miss out on is the Cape Point lighthouse. It might be a short hike to the lighthouse, but this is going to be worth it. The best part of this lighthouse is that the lighthouse is still working. Each and every night. People think that lighthouses don't work anymore, but this isn't the truth. This is just one of a couple of lighthouses in and around Cape Town that is still working today.
The lighthouseis one of the first lighthouses that were builtin the Cape Town area.  This is because of the two oceans that are getting together and that can cause lots of ships to crash onto the rocks, years ago. This is great to see how the lighthouse worksand learn more about the lighthouse, and the many lives they have saved.
Some interesting facts about the Cape point lighthouse: The height of the focal plane of the lighthouse is 87 meters above the high water. The lighthouse is giving three flashes every three seconds. Making sure that the ships in the area areaware ofthe rocks and other danger areas. The strength of the light is 10 000 000 Candelas and is visible for a distance of thirty-four nautical sea miles. The brightest lighthouse in the Cape area.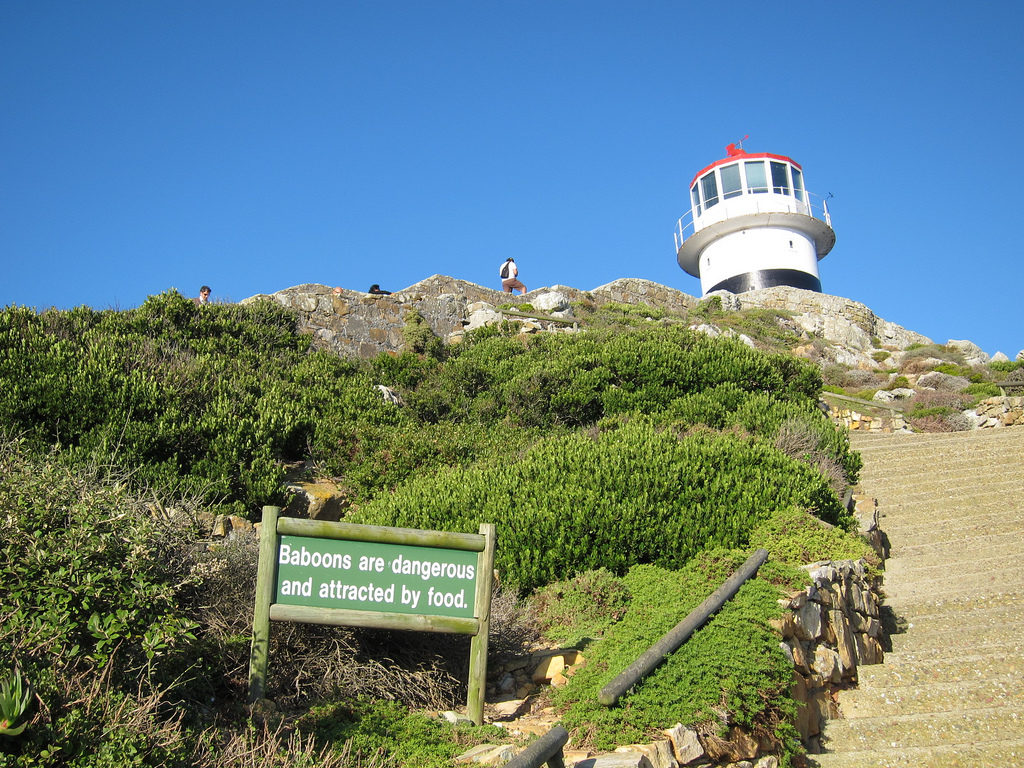 Hiking to the point where South Africa ends
You might not be able to drive to the exact point where South Africa and the Cape ends, but you can always hike to the point. And, this will be worth the hike. Not only is the flora of the trail something to see, but you have a view over the ocean, every step of the way.
At the furthest point, you will be standing where South Africa and Africa ends. Where the two oceans meet. The only place in the world where you can go to the tip of a land, and see two oceans meet. This is a sight that is worth the hiking. An experience that you will not forget ever again. After your hike to the point of Africa, you can go and eat at one of the best restaurants in the area. There you will find a large variety of seafood and some great cocktails. You might be tired of the hike to Cape Point and back, but the food at the restaurants in the area will strengthen you again from the inside.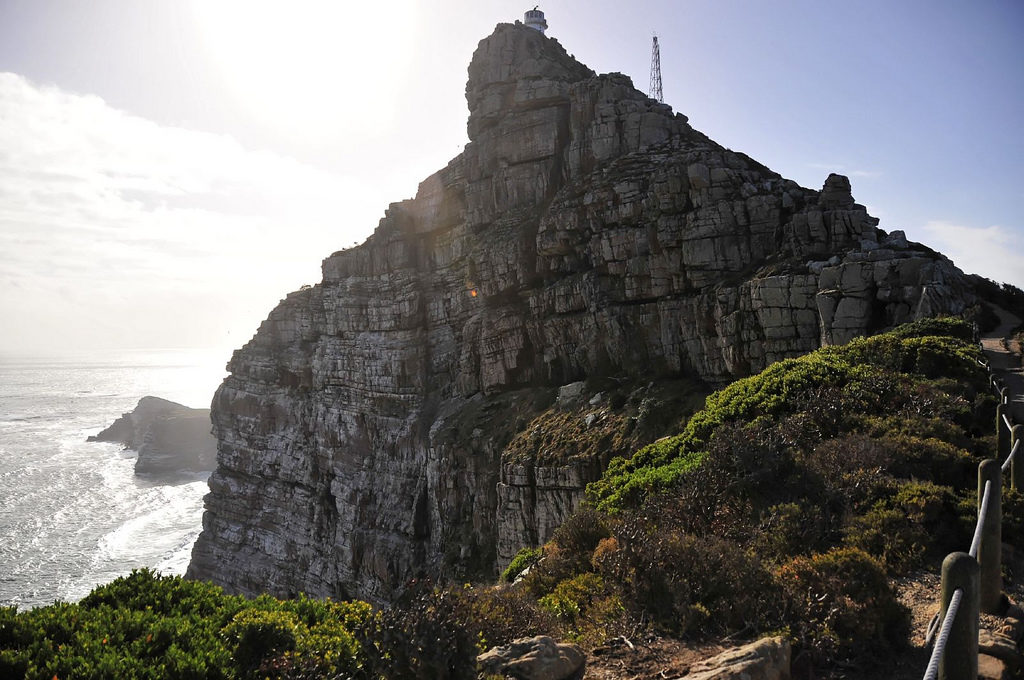 Seeing a different side to Cape point per boat
There are many boats that are taking tourists to Cape Point. From the ocean's side. The boats are giving you a completely different look of Cape Town, Cape Point and the exact place where the two oceans meet.
If you are lucky, you might even be able to see whales or dolphins on the route to Cape Point. This is a great experience that the whole family can enjoy. You can make a day outing of it, especially if you are hiring a boat that are taking tourists around the Cape to see the Cape, Robben Island and Table Mountain from the ocean's side. A breathtaking view that's unique and that you will not see ever again. There are many people that don'tknow about these boat trips, or they don't realize the view that they are going to get. This is an experience that is completely different from when you are standing on the edge of Africa. Cape Point.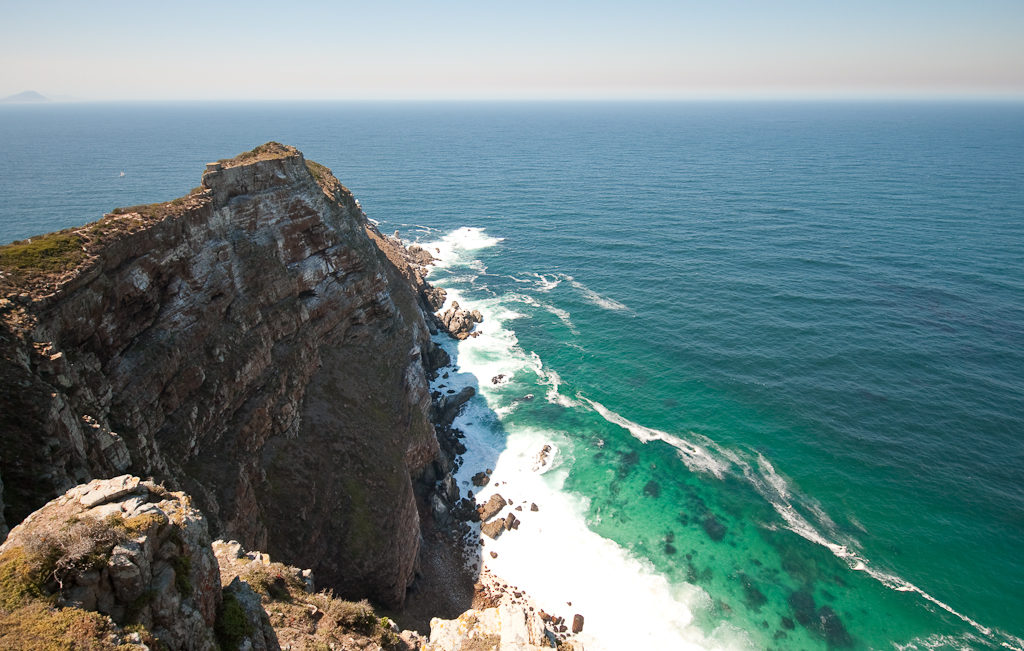 Visit the largest bird in South Africa near Cape point
The largest bird in South Africa? We are talking about the ostrich. And, if you are at Cape point, you should make time to go to the Cape Point ostrich farm. There you will learn some interesting facts about ostriches. Will be able to see and touch a real ostrich egg and feather. If you are adventurous, you can even get a ride on one of the ostriches. But, then you really need to have the guts for it. This isn't like riding a horse.
And, if go to the ostrich farm ata certain time of year, you will beable to see the baby ostriches. They are cute and look completely different from their parents. This will be an interesting and great learning experience for you as well as for your children. There are a tea garden and restaurant where you can get some real ostrich meals. You will also be able to purchase some great ostrich products at their shop that you can take home or to give as a present to someone special. Popular gifts that people are buying here are the ostrich egg and the different colored feathers.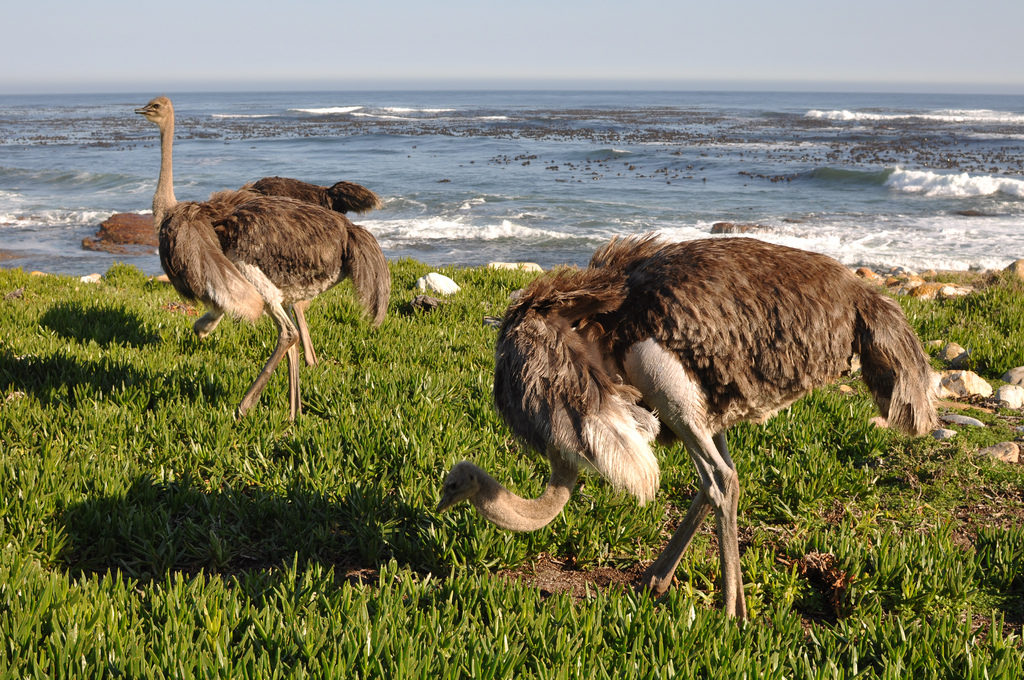 The two oceans restaurant for a view to die for, and a meal that is real South African
You can't leave the Cape point area without visiting the two oceans restaurant. This is the most popular restaurant in the whole of Cape Town. Not only do they serve the best food in Cape Town, but they have a view to die for.
The restaurant opened its doors in 1995, and since then they are the most popular restaurant in the area. Serving the freshest seafood dishes, from the most qualified chefs. The restaurant has improved the building recently, giving you an even better view off the two oceans meets. The restaurant is now part of the Good hope section and the Table Mountain National park. Making sure that everyone can dine at the restaurant, enjoying great South African meals. If you love sushi, then this is the place to go.
They have a sushi bar, where you can select from a large variety of sushi. And, if you have nevertried sushi before, this is the place to try it for the first time. You can't leave Cape Point without a visit to the Two Oceans restaurant. If you want to make sure that you are getting a real South African meal, then you should visit this restaurant. You might want to make reservations, otherwise,you might be disappointed when you are arriving and find that the restaurant is full.
Different activities that you can do here
If you are one of those people that love doing outdoor activities, you don't need to worry.  There are a large variety of things that you can do in and around Cape Point. Water sports activities are really popular in South Africa, and you will not be disappointed with the number of things that you can do in and around Cape Point.
Some of the things that you can do there are hiking, biking, swimming and having a great outdoor picnic. Different hiking spots and different biking spots that are great for the whole family. If you are an experienced diver, you will also be able to find some great diving spots in the area. There are other activities as well, but it depends on the weather and time of year that you are at Cape Point.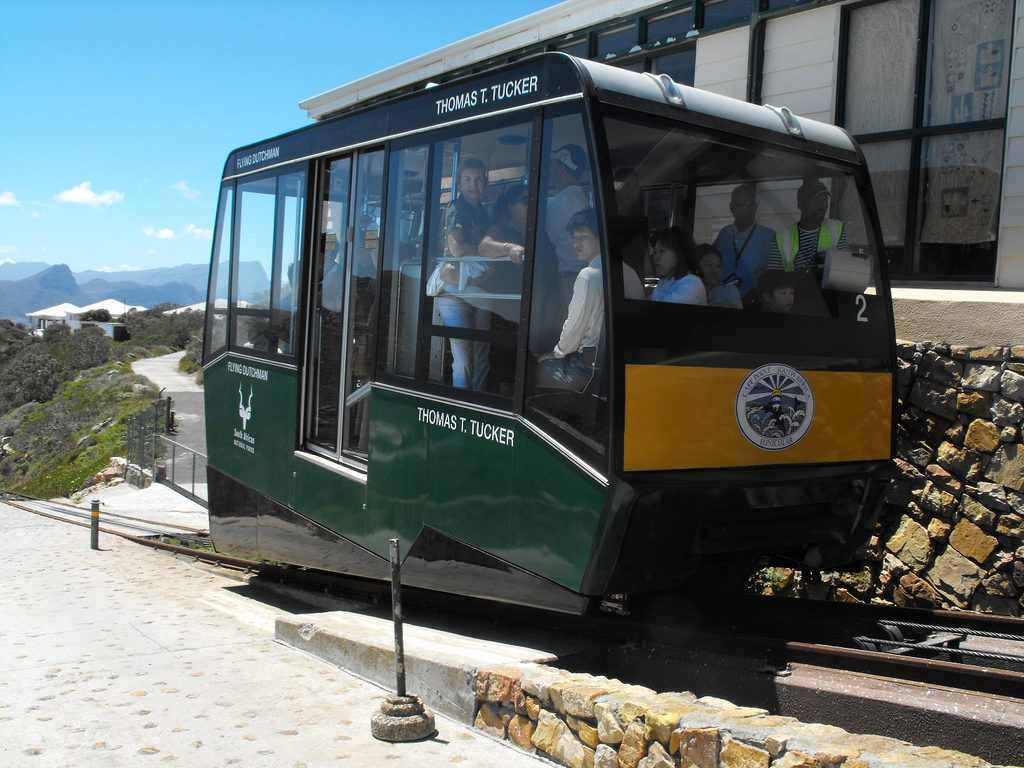 Shopping paradise for shop lovers
The part that most women like. Shopping. There are a large variety of local shops at Cape Point. Shops that are selling local products and things that you can buy to remember Cape point for a very long time. This is also the place where you can find some great special sand unique items that are made by hand. Shopping malls and markets are everywhere in Cape Town, and you will find a place or two in Cape Point that you will like. The one thing that you will also find at these shops is fresh seafood at great prices. You will not get any fresher seafood than there.
Cape Point. A place that is almost just as popular as Table Mountain. The reason why so many people don't go to Cape Pointis that they think that Table Mountain is the only tourist attraction in the area. If you ever think about Cape Town and going there for a great experience, then you should make sure that you are going to Cape Point and experience the one place where the two oceans meet and Africa ends.