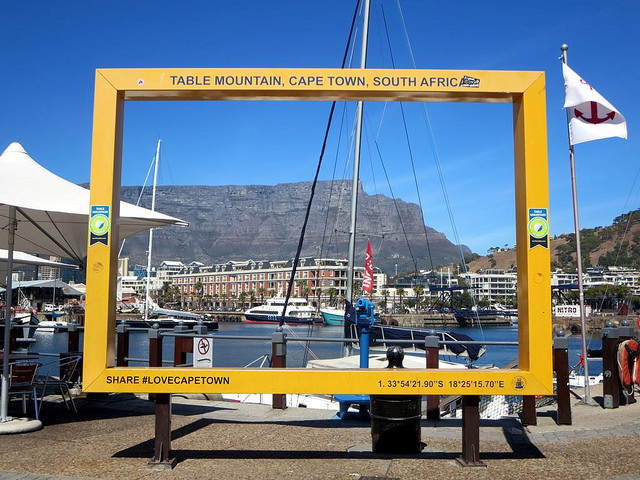 Wondering where you can find some of the top Cape Town adventures?
Are you wondering if there is anything else that you can do in Cape Town than going on hiking trails and wine tasting? Then, you will be surprised at all the activities that you can do and enjoy there. Fun adventures that you and your whole family can enjoy. Yes, we all know that the hiking trails are beautiful and are a great adventure, but sometimes you are just looking for something else to do.
While you are still visiting Cape Town, South Africa. Here are some of the other activities that you can do and enjoy that you might not know about. Adrenaline rush activities, or just fun adventures that you can do with your whole family. Things that you can do and enjoy during the day.
Abseiling with Abseil Africa
Abseiling is something that people like to do. It is giving you an adrenaline rush, but you are still really safe and secure while you are doing it. This is also something that you can enjoy as a whole family.
The only thing that you need to know is where you can go for the best abseil experience in Cape Town. Because of all the mountains in the area, it won't be hard to find one that is going to be the best experience. Abseil Africa is the one place where you can get the best abseil experience and see a completely different view of Cape Town. With Abseil Africa you can decent from 112 meters. The views are breathtaking and if you aren't scared of heights, an activity that you will enjoy. The best thing is that you are completely safe while doing it.
Acrobranch Adventure Park
If you are looking for different obstacle courses that you can enjoy with your whole family, then the Acrobranch Adventure Park is the place that you should consider going.
They are still relatively new but are already popular for all the outdoor activities that they have to offer. There are different level obstacle courses, so you will be able to challenge yourself, without putting yourself into any danger. And, you can even have fun with your children. This is something that every adventurous family should consider when they are visiting Cape Town. Acrobranching is one of the popular things that you can do here, and this is the one thing that the whole family can do together. This is one of the main reasons why so many tourists are visiting the Acrobranch Adventure park.
Kirstenbosch Tree Canopy Walkway
This might not be an adrenaline rush activity, but this is an activity that will give you a completely new outlook over Cape Town and the surrounding areas. Here you are basically walk over the top of the trees on a platform that was built securely. You will be able to see views that you will not see anywhere else.
The reason for this tree canopy is to see all the fauna and flora from a completely different view. This is for sure a unique experience and safe enough to do with your smaller children. Walking on the Boomslang canopy, you will get a 360-degree view of the garden and all the trees and plants from above.
Diving at Two Oceans Aquarium
Did you ever wonder how it feels to live in an aquarium? How it will feel to be a fish or sea creature in a huge aquarium tank? Then, you don't need to wonder anymore.
You can dive with the sea creatures at the Two Oceans Aquarium. There you will get a completely different view from the animals in the tanks. You can see them directly and experience the feeling of diving with animals. This is an activity for the adults that are able to dive. If you can't dive, you'll need to learn how to dive at one of the diving schools before you can enjoy this activity. Taking photos is allowed while you are underwater, so you can take photos of what you are experiencing to remember it for the rest of your life. Even experienced divers are saying that this is an experience that you will not forget easily.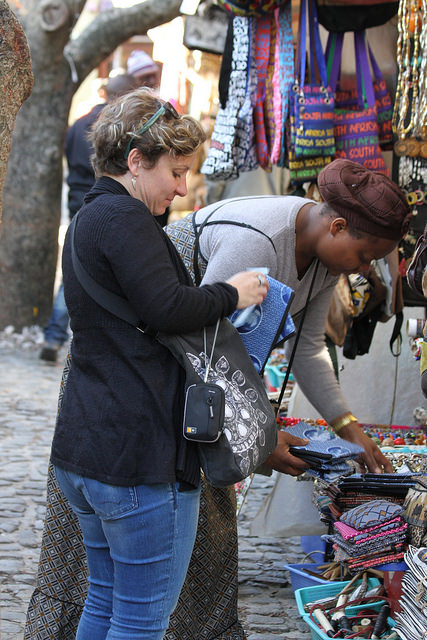 Helicopter Flights Cape Town
Are you wondering how Cape Town, Table Mountain, and the ocean is looking from the sky? Then, there is great news for you. There are a couple of helicopter flights in and around Cape Town that you can take for a view from the sky. And, you will be able to enjoy it as a whole family.
This is completely safe to take a helicopter flight around Cape Town, to see everything from a different angle. The only secret is that you should make sure that you are choosing the right business for this flight. Helicopter flights Cape Town is the most popular place where you can book your helicopter flight with your whole family. Just think about all the photos that you can take from out the sky. This might be one of the more expensive Cape Town adventures, but this is something that will be worth the money spends. Giving you an experience of a lifetime.
Rock Climbing at Venture Forth International
If you like abseiling, then you will love rock climbing as well. And, this is a well-known Cape Town activity that you can experience while you are on holiday in Cape Town. It is recommended that you are going to a place that is offering secure and safe rock climbing.
You don't want to try to do rock climbing yourself. You will have a much higher chance of getting hurt. Yes, there are people that think that they can choose any place in the mountains and do rock climbing themselves. With devastating results. Rather go to Venture Forth international and make sure that you are getting a great adventure, but with all the safety gear that is top-class.
Shark cage diving with Apex Shark Expeditions
You can't leave Cape Town without shark cage diving. There are a huge variety of sharks in the ocean at Cape Town, and shark cage diving is really popular. You will get close and personal with sharks. Wild sharks in their natural habitat. Something completely different from the Two Ocean Aquarium dive that you can also enjoy if you know how to dive.
With the shark cage diving, you can get some lessons on diving, before you are going down the water inside the cage. Making sure that everyone can enjoy this activity. Even, if you don't have any diving experience. There are different places where you can book your shark cage diving, but it is important to make sure that you are going with someone that has the best experience and reputation. You need to know that if something goes wrong, it can become dangerous. This is why Apex shark expeditions are the most recommended place for this activity. They have a great reputation and their cages are completely safe.
How to make time to enjoy these activities and for doing some sightseeing as well?
This is the one problem that many tourists have. Cape Town has so much to offer, that it is hard to choose between doing some of these great Cape Town Adventures and seeing all the popular sightseeing places. They are wondering how they can do everything in the time that they are in Cape Town.
There are a couple of things that you can do to ensure that you are getting to everything in and around Cape Town. And, still, have some time left for these adventures. You should plan thoroughly. Before you are going to Cape Town. You should have a list of things that you want to do, and when you are planning to do it. But you should also remember that you should consider the weather as well. Sometimes the weather isn't perfect for outdoor activities, and then you should adjust your activity plan. Luckily, there are enough indoor activities to keep you occupied during these days. But, making sure that you are making room in your schedule for these unforeseen problems is essential.
With all these information and tips, you will know that when you are arriving in Cape Town, that you will have time to do and experience all these adventures. Adventures that will make your holiday unforgettable.
Most tourists know about the popular activities and adventures that they can do and experience in Cape Town. The Lion's head hiking trail, Table Mountain, and Boulders beach. However, they are wondering if there are some adrenaline rush adventures that they can also enjoy. To do something different than just going from the one sightseeing place to another. With this guide, you will know for sure that you are going to have fun, and excitement while you are visiting the most popular city in Africa. Cape Town. From viewing Table Mountain from out the air, to do abseiling and rock climbing. There is something for everyone to enjoy. You can most definitely enjoy all the Cape Town adventures if you know where to find them. And, now that won't be a problem anymore.