What can you experience in Stellenbosch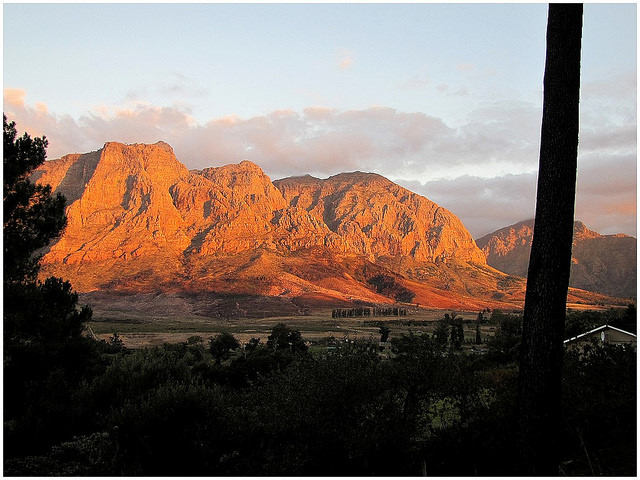 Stellenbosch. A town that isn't far from Cape Town, but where you can still have a great experience at. There are many things in and around Stellenbosch that you can experience, see and do.
But, because so many people are just staying in Cape Town, they forget about Stellenbosch and everything that this town has to offer. This is a town that is full of history, vineyards and other tourist attractions. Something that you should want to experience before you returning to your home country. These are the things that you should experience when you are going to Stellenbosch, or when you are in the area of Stellenbosch.
Some history about Stellenbosch
A problem that many tourists have, is that they don't know much about Stellenbosch. And therefore, they don't really make some time for this great town as well when they are visiting Cape Town, South Africa.
Stellenbosch is the second oldest town in South Africa. Cape Town is the oldest town. Stellenbosch was founded in 1679. This is a town that is full of history, historical buildings and some great vine farms that are centuries old.
During 1710 a fire destroyed most of the town. Just leaving two or three houses undamaged. The town rebuild in 1723. Making this still the second oldest town in South Africa. It is also known that Stellenbosch is one of the most beautiful cities in South Africa. Laying between mountains and vineyards.
A huge variety of vine farms around Stellenbosch
One of the reasons why Stellenbosch is so popular is because of all the vine farms and vineyards in and around Stellenbosch. Some of the best wines are made around here. There are more than 200 wine producers in the area. Making this the number one place for wine tasting and buying wine at a discounted price.
These are some of the top vine farms around Stellenbosch that you can visit for wine tasting and wine purchasing.
Waterford Estate
Villiera Wines
Stark-Conde Wines
Warwick Wine Estate
Thelema Mountain Vineyards
When you are considering going on wine tasting tours, you will see that there are different tours that you can go on in the Stellenbosch area. You can make a whole day out of it, or even divide it so that you can visit a different tour each day. But, if you are in Stellenbosch, you can't leave without going on at least one, wine tasting tour. You can go on your own to these tours, or you can book with a tour group that will ensure that you are tasting and seeing the best vineyards in the area.
Some popular places that you should visit in Stellenbosch
It is important to know that the wine farms aren't the only things that you can visit and see in Stellenbosch. There are other things that you can do and experience as well. Popular places that you can visit when you are in this great, historical town.
Because of the history of Stellenbosch, there are different museums and historical places that you can visit. Going on a tour on foot, or by vehicle. The top things that you should visit for sure are the Village Museum, Giraffe house, and the Assegaaibosch Nature Reserve. With a guide, you will be able to see other great tourist attractions as well. The old church, the oldest building in town and some wine tasting locations, are another thing that you can see and experience in Stellenbosch as well.
Enjoy a dinner at one of the top restaurants in South Africa
One thing that Stellenbosch is popular for, is the quality restaurants that they have in South Africa. They are known to have some of the best restaurants in South Africa. And, with the wide variety of wine that you can choose from at these restaurants, this is going to make an experience that you will not easily forget.
The one restaurant that you should visit is the De Warenmarkt food emporium. Looking at reviews and recommendations, this is the one restaurant that everyone should dine at. Not only is the food delicious, but they are situated in a historical building that has character and style.
There are other restaurants that are highly recommended by tourists and locals as well. We are talking about restaurants like Schoon de Companje, Mano's Bakery and Olive & Twist. But, it doesn't mean that you can't dine at some of the other restaurants in the area. It isn't known as the town with the best restaurants for nothing.
View Stellenbosch from a Tuk-Tuk
Only Stellenbosch locals will really know what is a tuk-tuk. If you have visited Stellenbosch before, you might have seen it. It is a three-wheel vehicle that is also known as the town's taxi. You can hire or call for a Tuk-tuk when you are going wine tasting, and can't drive because of using too much alcohol.
You can also hire one to view Stellenbosch in a completely different way. The Tuk-tuk can't drive fast, so you will have enough time to see as many things as possible. Making your experience great and fun at the same time. You can just ask a local on where you can find a Tuk-tuk for a drive or take you on a wine tasting tour.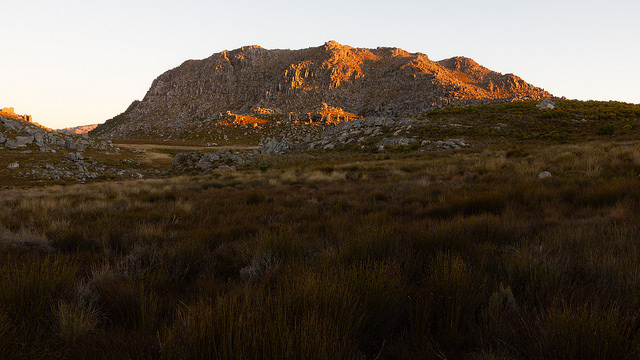 A day at the indoor market
A top South African tourist town comes with an indoor market or market for purchasing local stuff. And Stellenbosch isn't different. There is a great indoor market where you can purchase all kinds of stuff. Food or items that were made by the locals. The great thing about this market is that it is indoors. Making this a great place to visit if this is a rainy, or cold day in Stellenbosch.
This is also the place where you can get some of the best and unique items that you can take home with you. This is an experience that every foreign tourist should experience. Visiting the indoor market in Stellenbosch. Just make sure that you have enough cash on you because you would want to buy a lot of things on the market.
Hike in Jonkershoek Nature reserve
Jonkershoek Nature reserve is just one of a couple of nature reserves in the area. However, this is one of the most popular ones in Stellenbosch. The great thing about this nature reserve is that you can take a hike up the mountains. Getting a pretty view of Stellenbosch and the surrounding wine farms.
During your hike, you will see Fauna and Flora that you can only see in the area. Bird watching is also popular at the Jonkershoek Nature reserve. If you are planning a hike in the reserve, you should make sure that you start as early as possible to get some of the best views. Another great thing about this nature reserve is that the entrance fee isn't that expensive. Ideal for a tourist that wants to experience as much as possible.
Dorp street
The one thing that you should see before returning home is Dorp street. This is one of the oldest streets in Stellenbosch. And, this is where you will find all the historical buildings that you can visit. Going for a walk down Dorp street is going to take you back in time. Giving you an experience that you will not easily forget.
The street isn't renovated. Meaning that all the buildings you see there, are from the 1700 and 1800s. You can find museums in the street; the popular church and you will be able to purchase some great souvenirs while you are strolling down the street. Even if you don't want to purchase anything, this is still an area in Stellenbosch that you should visit. A look back at history and their historical culture.
Visit the botanical garden in Stellenbosch
If you are tired of all the wine tasting and historical buildings, then there is just one thing that you can do. Spend a day at the botanical gardens in Stellenbosch. This is a place where you can enjoy a walk around nature and enjoy all the flowers and plants that you can find in the area. This is also one of the oldest botanical gardens in South Africa. Giving you a huge variety of plants and flowers to see.
This is one of the popular things that you can do when it is a great, warm day in Stellenbosch. The entrance fee isn't expensive at all, and this is a huge garden with different themes and plants that will fit into that theme.
Stellenbosch. If you are in the area, or you are visiting Cape Town, then this is a town that you should visit. Take a day or three and enjoy all the things that Stellenbosch has to offer. The historical buildings, museums, vineyards, and other attractions. Make sure that you take some time to enjoy the food that the best restaurants have to offer, and enjoy a stroll along Dorp street. The oldest street in Stellenbosch. This is a town that you should visit before you are returning home.