Tips for finding the best Walks in Cape Town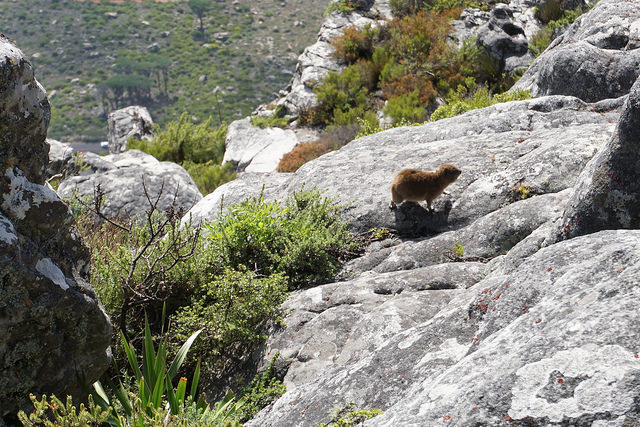 Finding the best walks in Cape Town can be hard. Not because there aren't any great walks to choose from. Because there are so many different walks to choose from. You can decide between a nature reserve hiking trail, Table Mountain trails and even Cape point trails. However, how do you choose between all these trails that you can find in and around Cape Town?
The last thing that you want to do is to choose the wrong trail that isn't interesting. Or, you are choosing a trail that is way too difficult for you. This is why you should make sure that you are remembering these tips when finding the best walks in Cape Town. And, as a bonus, there are things that you should know when you are going on a Cape Town hike for the first time.
Know what experience you want to get out of the hike
This is the first thing that you should consider. What experience do you want to get out from the hike that you plan? Meaning, do you want to walk on one of the most beautiful hikes, or the most challenging ones in Cape Town? Or, are you looking for the best views of the ocean, or walking in a Nature reserve park?
This is the one thing that you should make sure about. The reason that you want to go on the hike in the first place. By answering this question, you will know what hike to consider and which one is going to be the best one for you. It is impossible to walk every trail in Cape Town. So, by making sure that you know what experience you are going to get out of the hike, you will choose your hike much easier.
How much hiking experience do you have
The one thing that you should consider. This is important. How much hiking experience do you have? Are you someone that is fit and healthy and can take on any difficulty hiking trail? Or, is this the first time that you are ever going on this type of walk?
There are different level hiking trails available in Cape Town. Some of these walks are just for fun. Easy and no climbing involved. However, there are expert hikes available as well. For those that are more experienced and that will find a normal hiking trail boring. Are you looking for fun or a challenge when you are going on your hike?
Children or pets with you?
Some walks in Cape Town is pet-friendly. Some are also easy enough for children. If you are going to take your pet or child with you on your hiking experience, then you should take them into consideration as well.
There are trails where animals aren't allowed and that aren't recommended for younger children. This is why you should do your research before taking on one of these hikes. You don't want to take a child on a hike that can become dangerous for them. It is better to consider them in your decision as regretting taking them along. The other option is if you have children is to let someone babysit them while you are taking on the more challenging hiking trails. This is if you are experienced and want a much more challenging trail as what you will have when you are taking children with you.
Another thing that you should remember is that you should only take your dog with you if the dog is fit and healthy. And, used to hiking trails. Some dogs can find it hard to walk for hours on end, on an uneven terrain.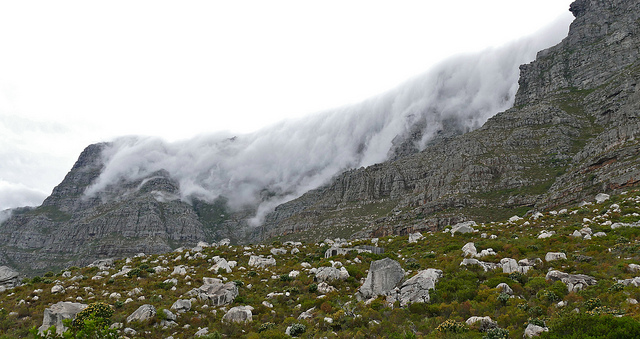 How long should the hike be
A half-day walk? A couple of hours hiking trail or a full day walking? Which one do you prefer? There are different length trails. And, you don't want to choose the wrong one. If you want to hike to a place where you can enjoy the rest of your day, then a full day hiking trail won't do the trick.
There is a large amount of different length hiking trails. With the right research, you will know for sure that you are going to walk the right distance for your fitness level. And, you will know if you are going to have some time left for another activity before it is getting dark. You can also ask any guide that you came across about the trail that you consider taking. They will tell you if this is the right trail for the amount of time that you have set aside for the hike. And if this is a hike where you can spend some time at the end of the hike, before returning home.
Knowing the top walks in and around Cape Town can assist with your choice
It can be helpful if you know the top walks in Cape Town. This will assist you in choosing the right hiking trail for you. There are a couple of trails that you can consider. These are the top ones that are the most popular and that will ensure that you are going to have as much fun as possible.
Lion's head. This is a 2 to 3 hours hike. This isn't a pet-friendly hike and younger children will have a problem with the height of this hike. There are chains that you need to use to get to the top of the hike.
Platteklip Gorge hike. A Three-hour hike. This is a difficult hike because of the heat in the area. There are people that are underestimating this heat and they are getting heat exhaustion. This is why this hike isn't recommended for children and dogs.
Devil's peak. A difficult hike that is designed for people that are fit. The hike is about a 4-hour hike and it is dog-friendly. But it should only be dogs that are familiar with hikes and that can climb without the risk of falling. This isn't a hike for children, because of the climbing and height.
Chapman's peak. The best hiking trail if you have young children with you. The hike is just a one to two-hour hike. It is child and dog-friendly. However, because the hike is in a national park, your dog should have a level one activity level permit before you can take your dog with you on this hike.
Crystal Pool hike. This is a 6-hour hike. This is a trail that everyone can take, but it is more preferable for those that are fit. Children are allowed but under the supervision of adults. Dogs aren't allowed. This hiking trail is just open between November and April. During the non-raining season.
Things that you should remember when you are going for walks in and around Cape Town
If you are looking at the statistics about tourists that are getting injured or sick during a hiking trail, you will see that there are risks to the best walks in Cape Town. But, if you know and remember everything about hiking in the area, then everything will be fine, and you will have the time of your life. These are some of the things that you should know before you are going on a walk in and around Cape Town.
No matter what. You should not ever hike alone. If you are getting hurt, there won't be anyone that can assist you or call for assistance. Make sure that you are choosing the route that is best for your fitness level and that everyone that is going on the hike can keep up.
You should also be prepared for weather changes. The weather in Cape Town can change anytime. And, you don't want to get caught in the rain or a sudden cold. This is why you should take a weatherproof jacket with you. The one mistake that tourists are making is that they are going on a hike without taking someone with them that have the necessary knowledge about the area. This is really important to consider this because if you are getting lost, there will be someone that knows the way. This is why it is recommended that you are joining a tour that is going on day hikes.
The last thing that you should know. You should take enough water with you. You don't want to struggle without water. On most of these hikes, you will not be able to fill up your water bottle. So, don't forget your water at home, and take enough for the whole trip.
With these tips for finding the best Walks in Cape Town, you will have the best possible time. However, not only should you know the tips for finding the best walks in Cape Town, but you should also make sure that you are aware of all the rules and regulations of each hike. And, with the couple of hiking trails that we have mentioned, you will have a couple of hiking trails to consider. You can make your hike in Cape Town special if you find the right trail to walk on.