Make the most out of a cold and wet Cape Town day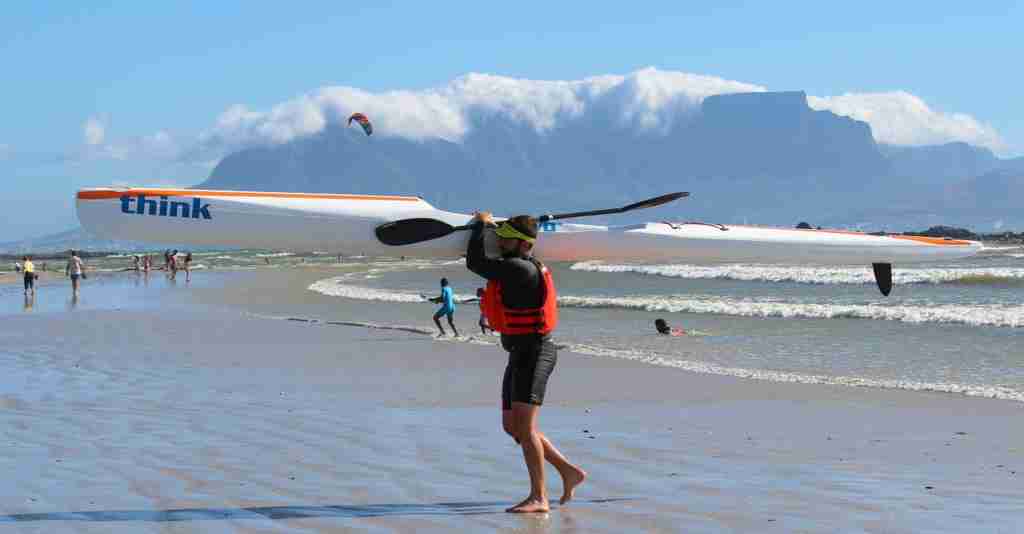 Cape Town is known for their wet and cold days. It can be during the summer time or winter time. This is a city where the weather can change within minutes. So, this is why you should make sure that you have a couple of ideas about places that you can see and things that you can do on those cold and wet days. As a tourist, you don't want to stay at the hotel, just because the weather isn't playing along.
These are some of the things that you can do during those unpleasant weather days when you are visiting Cape Town. Going to Table Mountain, Cape point and taking some hikes might be out of the question. However, there are a huge variety of other, warmer options that will ensure for some fun while you wait for the weather to clear up.
Why can't you visit Table Mountain on raining and misty weather?
This can be frustrating to be a tourist in Cape Town. You came all the way to South Africa to see Table Mountain. But, the weather isn't on your side. It is raining and the cable cars to the top of the mountain are closed. So are all the hikes to the top canceled? But why? Don't they realize that so many came all the way just to get to the top of the mountain?
This can be frustrating, yes. However, there is a legit reason for the closure of the mountain on raining days. Especially if the weather is misty as well. Did you know that there are hundreds of people getting lost or dying on the mountain each year? And, most of the time, it is during bad weather. Statistics show that more people are dying on Table Mountain than on Mount Everest each year? And, mostly because of getting lost of slipping during bad weather.
During the rain and mist, it isn't clear enough for you to see the mountain's edge. And, it is becoming dangerous to ride the cable cars. They are closing because of your safety. Cape Town can't do anything about it, and nor can you. The best thing that you can do is to make the best of a bad situation and visit the attractions that are indoors. Wait until the weather clears up. These are some of the attractions that you can visit when it is cold and raining in Cape Town.
Visit the indoor market
The indoor market. Yes, a great way to spend a day that is cold and raining. The market is offering lots of stalls where you can shop and purchase some great crafts. There are also some great food and drink options that are proudly South African.
The indoor market is a popular place to go for locals and tourists on raining days. Giving you a great couple of hours where you don't need to be exposed to the rain and cold. But, remember to have lots of cash on you. There are many things that you would want to buy.
Going for a day spa treatment
What about a spa treatment. There are a couple of spas in Cape Town where you can book yourself into for a day. A spa that is warm inside and that is giving you protection against the rain. And, who doesn't want to get pampered and getting distressed anyway?
With the different day spas that you can find, you can look for one that has a great view as well. Letting you still enjoy the view, while you are getting your different treatments. And, afterward, the weather might have cleared up and you can enjoy the beach or other attractions.
Museums that you can visit
The great thing about Cape Town is that they have more than one museum. And, all these museums are interesting to see. Making you not regret the raining day. There are museums for everyone. These are some of the museums that you can visit, while you are in Cape Town. Especially, on that unpleasant day.
The South African Museum
South African Jewish Museum
Cape medical museum
The heart transplant museum, etc.
The only thing that you should remember is that doing research to find the right museum for you and your family is essential. This is the one thing that you need to do with this large variety of museums that you can visit in one city.
Playing indoor put-put
If you know Cape Town, you will know that there are a couple of put-put places that you can visit. And, they are all fun to play at.
However, when it is raining outside, the last thing that you want to do is to get wet and play put-put. But, what if we tell you that there is an indoor put-put that you can play at. So, that you can keep warm and still have as much fun as possible. Cave golf at the Waterfront is the place that we are talking about. You can play put-put in a man-made cave. Enjoying the heat that the cave is offering, and have as much fun as possible. This is one of the top attractions that tourists are going to, on that raining days.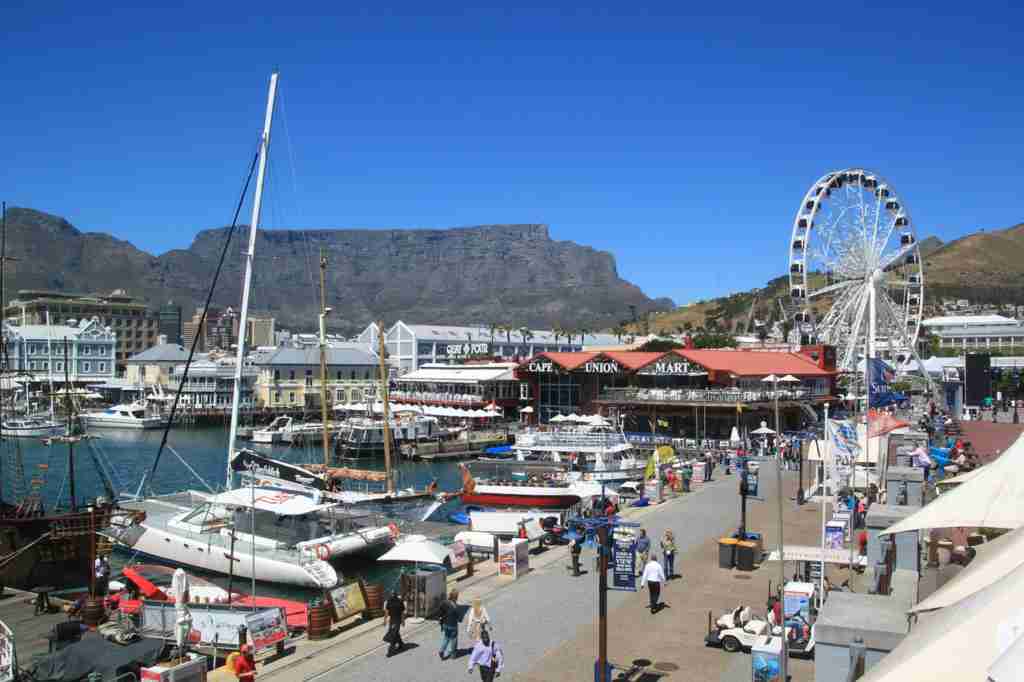 The two-ocean aquarium
Still enjoying the beach destination, even if it is raining? Yes, this is possible. You should just head to the Two-oceans aquarium. There you will see a huge variety of sea creatures. You will be able to see them in a natural habitat and be able to see some of them up close, and personal.
Not only will your children have as much fun as possible, but they will actually learn more about the creatures of the sea. The smaller creatures as well as the huge creatures. This is a great experience for everyone. Taking photos of your children having fun with the animals is something that you will remember forever.
Go ice skating
If you are really cold, you might want to reconsider. However, you will see that many people have the same idea on the colder, wetter days. The ice-skating ring will be full of people that are enjoying skating. Making the best of bad weather days.
You can hire skates at the location. So, you can still skate, even if you don't have your skates with you. Another great thing to do is to just sit and see how other people are trying to skate. It can be hilarious to see how they are falling one after the other one. Ice skating can be fun for the whole family. And, a great way to get through a cold day. You should just make sure that you are taking an extra set of clothing with you, and that you are warmly dressed. Otherwise, you might go back home, sick.
After ice skating, you can go to the nearest coffee shop and enjoy a nice, warm cup of coffee, or even hot chocolate. And, with a piece of "melk tart" (milk tart), you will enjoy another South African thing that you can't find anywhere else. Milk tart is a South African traditional treat that you just need to taste. Especially, on a colder day.
What should you do to ensure that you are actually seeing the top of Table Mountain on your stay in Cape Town? 
When you are planning your trip to Cape Town, South Africa, there are a couple of things that you should consider. Especially, if your highlight is to go up to Table Mountain.
The weather can change within minutes. And, you might end up leaving without seeing Table Mountain. This can be devastating. This is why you should start looking for great weather days, the moment that you arrive in Cape Town. Take the first, great sunny day, to go up the mountain. You might not get another chance. Plan your day according to the weather. Get a weather app that is updating by the hour. Then, you will see if there is a change for a sunny day or a cold day in Cape Town.
Talk to the locals. They will have advice for you to ensure that you are able to go to the top of the mountain before your holiday ends. They might have an idea that you didn't know about. And, keep in contact with the cable cars. Make sure that you know when they are closing due to bad weather. You might think that they are close, but then they might say that the weather isn't that bad or going to improve within the next couple of minutes.
There are so many reasons why you want to visit Cape Town, South Africa. Table Mountain, Cape Point, Boulders Beach, and the Waterfront. But, when the weather isn't great, you might be disappointed. However, one thing that you should realize is that there are a huge variety of other attractions that you can enjoy. This is because locals know that the weather in Cape Town is changing all the time. There are days that you can have all four seasons in one day. Meaning that it can be hot, cold, mild and then raining again. With this article, you will know where you can find some other fun things to do when it is a wet and cold day in . Making the most of your Cape Town holiday.